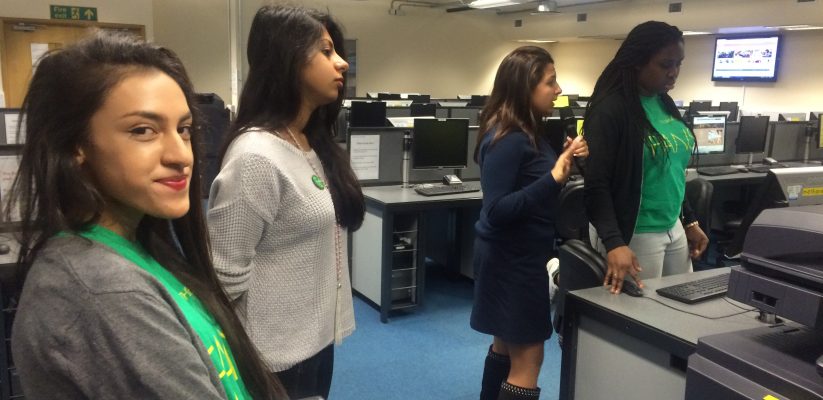 It was a busy first week for the new Business Economics students. The campus was buzzing with the excitement and expectations of a new academic year. For many of my first year students this would not only be a new academic experience, but it would also be their first time living away from home.
I met my new students on Tuesday morning, where I gave them an overview of what to expect from the course, an introduction to University regulations and some tips and advice on how to approach studying at University. The freshers were all allocated to a 'FANS' – friends of newly arriving students- to help them settle in. The FANS were a great help and quickly set up a whatsapp group to share useful course information and to socialise. The FANS also had an opportunity to address the freshers, sharing their experiences with the students; Shahela, who is now a final year Business Economics student spoke about her year abroad studying at Paris Business School, while Nabila who has just started a one-year work placement with the NHS, discussed her experience so far. Later that day the students were able to meet other members of staff from the Economics and Quantitative Methods Department over lunch. The day concluded with an enjoyable and informative visit to the Bank of England, where the students were treated to a talk, some videos and a leisurely stroll around the Bank of England museum.
The following day the students got the opportunity to get to know their peers better as they worked in teams on a quiz based on the Bank of England visit and presented their ideas on the direction of UK interest rates. Later in the week the FANs arranged tours of the campus and also helped at the blackboard induction session on Thursday. The student Union fair also took place on Thursday. So the concourse was transformed with student societies enticing students to take part in the vast array of societies on offer. I was pleased to see the Economics and Finance society stand were I was proudly told that they had recruited more than 250 members.
Induction week for Business Economics Freshers By Karen Kufuor Course Leader Business Economics
Latest posts by Westminster Business School Blog (see all)