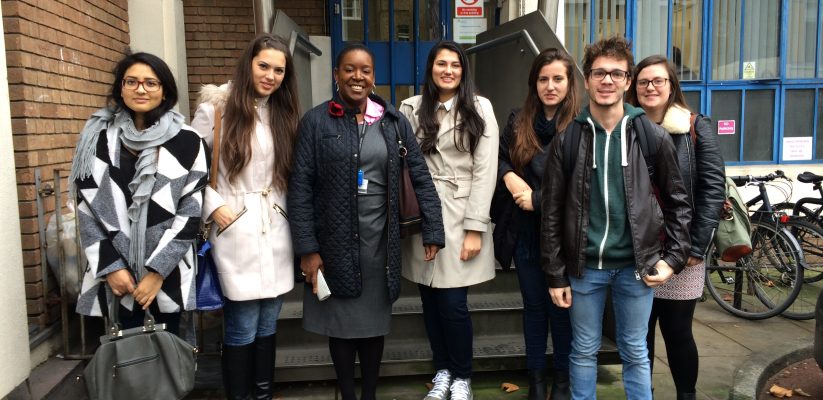 Leader, Karen Kufuor, and a group of level 4 and 5 Business Economic students attended a conference at the Institute of Fiscal studies (IFS) on November 5th. The conference,on social rent policy, marked the launch of a new IFS report reviewing the economic impact of changes in government social housing policy announced in the July budget .
The budget changes saw the government make a surprise U-turn on social rents, which are now to be reduced by 1% annually in England over the next four years, in stark contrast to the previous policy which saw rents rise by CPI plus 1% per annum.
Speakers Andrew Hood and Robert Joyce predicted that the new policy will have little or no direct benefit to most of the 3.9m households in England living in social housing, since most of those renting rely on housing benefit, which will be reduced pound-for-pound as rents fall. However, the reduction in housing benefit will save the government money, and will strengthen tenants' work incentives by reducing the opportunity cost of working- since they will have less means-tested support to lose by entering work or increasing their earnings. Of course lower rents means that the social landlords – housing associations and local authorities – will all receive less money.
"The conference was a great opportunity for the students to see the application of economics to social policy and to appreciate the complexities of government decisions. It was also a good opportunity for first and second year students to mingle and for us all to socialise outside of the University environment." Says Karen.
Latest posts by Westminster Business School Blog (see all)