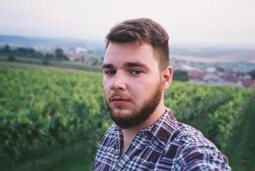 Hello guys, my name is Jozef Zatko and I'm an international student from Slovakia. I finished my second BA Marketing Management year at Westminster Business School and right now I'm at the year abroad in the USA through the Westminster Exchange Scheme. I'm based at Seton Hall University in a beautiful small town South Orange in New Jersey State. For a better idea, you can take a 30-minute train ride and you'll end up in the middle of Manhattan in New York City.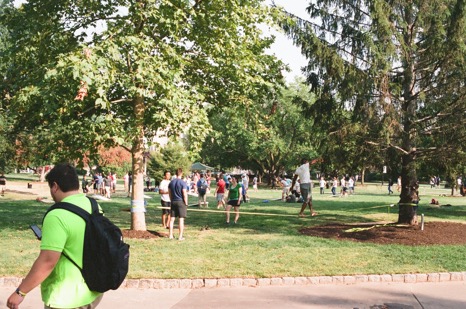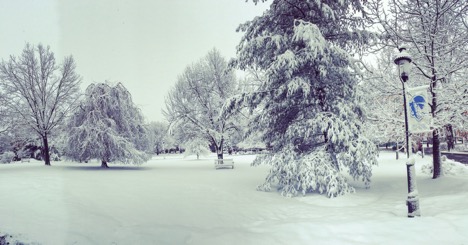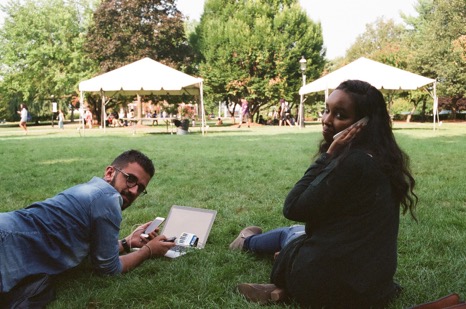 Why I wanted to take up the Study Abroad program in the US
I missed the deadline for applying for just one semester abroad during my Freshman year, so the only option I had was to go for two semesters after the second year. So for all the Freshmen who want to go for a shorter period of time, bear that deadline in mind. Also notice for those who think that your first year grades don't count towards your final year, well, if you want to go for a year abroad, they're used as the main decision tool to make a chart of people who can go, so study hard from the day one.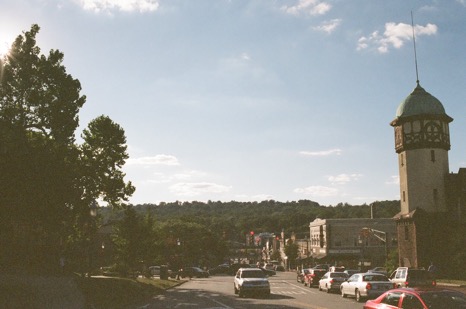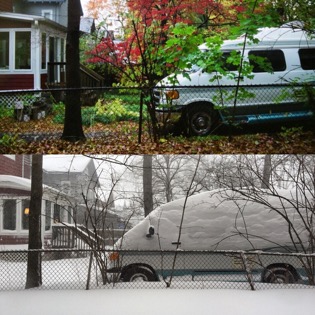 I applied to the US, because even when Marketing lives in the global digital environment, I feel that some of the most interesting discussion in our industry still comes from here. Also there's incredible fast-paced environment, companies and students have amazing drive and I'm enjoying our culture differences a lot as well (It's my first time in the US so you can imagine…).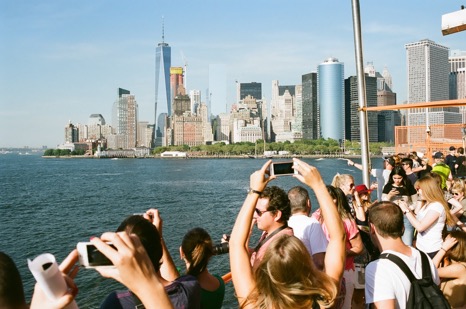 Seton Hall is a small private university, the oldest Catholic one in the States, so there's a strong foundation of these values in the curriculum and amongst the faculty members, what I personally really like! It's also a campus university, which gives a really different "family" atmosphere. Students have on campus every facility you can imagine. Events are also great, we do a lot of trips to sport games and there are interesting speakers as well.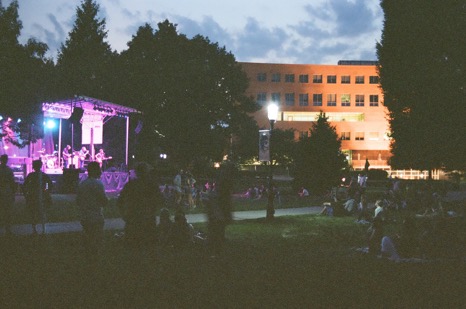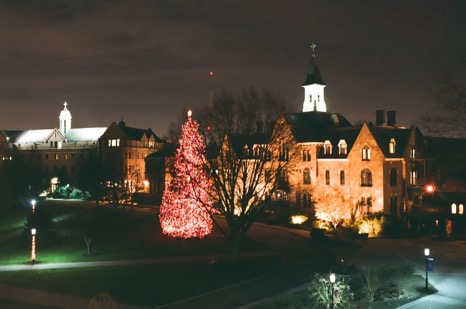 Study Abroad & my employability prospects
Studying in Seton Hall is more chilled than in London & there's a lot of nature around in South Orange. For me, born in a rural village it's a good refresh after many years in a big city.
I was placed into junior/senior year, which is basically the final one, so I have this feeling that the curriculum is less academic and more focused on employing the students as soon as possible. Many of them have already great job offers or internships and there's often a lot companies hiring on campus. Classes are very small, interactive and full of discussions (we don't have lectures). My top highlight so far was the field trip to Mashable and Deep Focus during my Digital and Social class. It's definitely helped my employability as it's given me a new, different perspective on industry, new contacts, also local/global companies are interested in you and vice versa. And most importantly, you're gaining global mindset.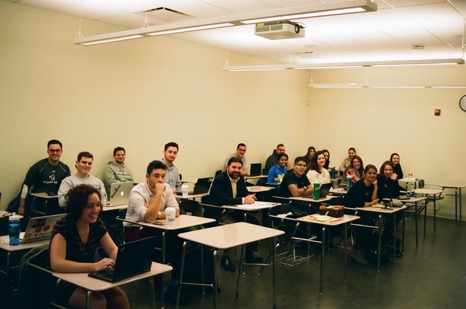 We arrived at the end of August so first two months were really about discovering everything new, getting into new routine and meeting amazing locals, then I spent Christmas in Washington. I hope there will be more time for traveling at the end of May but if you manage your schedule efficiently (no Friday classes at Seton Hall), you can travel around every weekend, go hiking or to the City, so there's always something to do.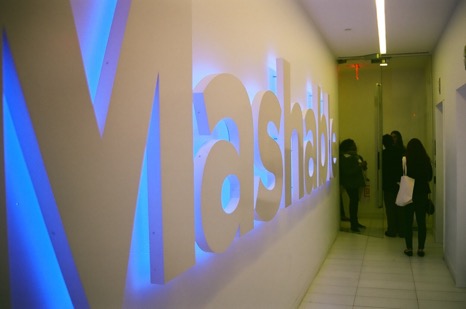 Is 'Study Abroad' for you?
I'm going to talk about this school in particular. Because your credits won't count towards your final grade at Westminster and you'll have to come back to finish the final year, you should really carefully evaluate what do you want to gain from this year. So don't go here just for the holidays – if a holiday's what you want you should just graduate faster!

One very good reason could be that you'll get the opportunity to try for free (£1,350) how the education for $25,000/year looks like and make your opinion about it (maybe you will come back to apply for graduate school in the U.S., who knows). And gain from it the most you possibly can! You will be studying at a top Business School with the best Leadership Program in the whole nation. Professors I have here been usually people who came to teach after making their career in the business.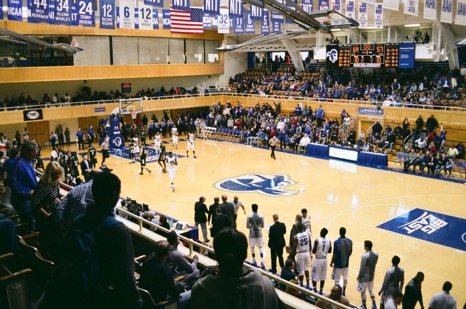 Another issue to consider: You will also spend additional ca. $12,000-15,000 a year (more if you live on campus, I don't) on rent, food and other expenses. So a few thoughts: If you're very clear about what do you want to do in the future and you want to graduate asap, then perhaps get a job instead or start something on your own. If you're decided and still want to go, then go and gain the most out of it. If you are undecided about your future, then it will bring a valuable time to explore yourself.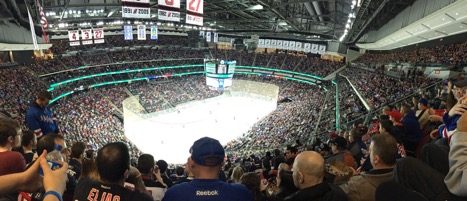 But before you go and take yoga and scuba diving classes for credits (you're taking 4 or more modules and yes you can take literally anything as long as 50% is business related, I'm taking painting and it's mind-blowing!) think also about classes you might take here instead of doing them later in the final year at Westminster and in both cases you'll gain more time and clarity. Bonus: You can do full-time internships here in the Spring term instead of taking classes, so go 100% for it and apply ASAP, 99% of them are nicely paid in amazing companies. Anyway, in both cases, you'll came back to London more focused.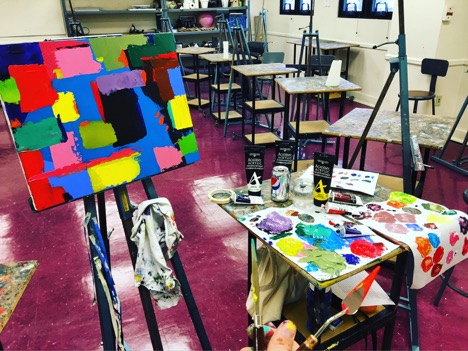 And finally…
I'm just 23 years old so I'm not sure if I should give any life-advice, but as Westminster Business School has asked me in this interview, I think that if you'll find a purpose in your life at younger age, everything later is much easier. Focus on a small niche in your area of interest, which will make you special. Start maybe with 3-4 websites and follow them daily, you'll build great knowledge and your small personal brand. It will really help you during the job interviews. Also I believe that learning really starts after the college and never ends (Covey calls it in his books "Sharpening the saw") and people often says that 70% of what we learn comes from the experience, so try all those free MOOCs on the web and expand your horizons.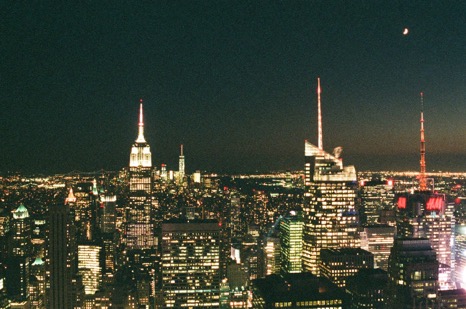 And guys I know that Westminster is truly international school, so maybe consider going back home after your studies, use your leadership potential and make this world a better place.
Guys thanks for the opportunity of talking to you and if you're planning to go on a year abroad or you were already chosen to go, do not hesitate to contact me at all, I'll give you more useful info, tips and insights (such as do U.S. driving tests and buy a car asap :)). You can also follow my adventures here:
https://www.facebook.com/jozzzko
https://www.instagram.com/jozzzko
https://www.linkedin.com/in/jozefzatko
If you liked the pictures from my old analog Nikon, I'm constantly updating my U.S. album here.
Peace!
---
Many thanks to Jozef Satko for sharing experiences with us. For another read about Westminster's Study Abroad Exchange Programme, why not take a look at this interview with student Diana Florescu?
Latest posts by Jeni Stokes (see all)