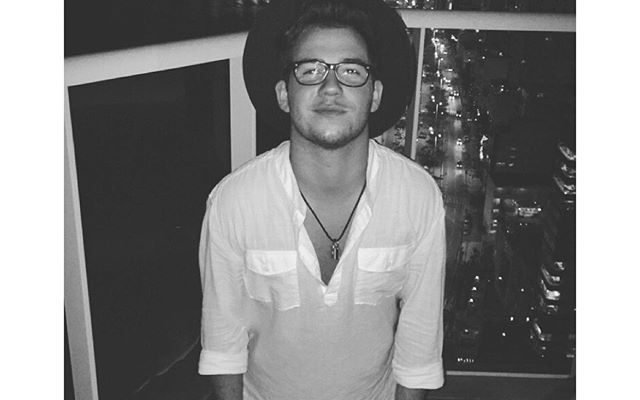 Following last week's great interview with Jozef and his Seton Hall University experience, we spoke to Joao who completed a year abroad in Australia at the RMIT University, where he developed his great social media portfolio.
If you could introduce yourself and tell us something interesting about you?
I'm Joao, I'm Brazilian. I was born in Brazil and grew up in Boston, then I moved to Bournemouth South of England, and now I live in London. I did my year abroad in Australia, in Melbourne and I'm 21 years old. Something interesting about me would be that I like travelling and going on adventures.
What made you pursue the study abroad program?
When I was deciding on what university to go to, I was looking at a university where I could study in more than two countries at least, and then I saw Westminster Exchange Study Abroad Program. When I came to the open day all I wanted to find out about, was the Study Abroad Program. I attended  the Exchange Fairs which helped me to decided where I want to go and what I wanted to do. I started doing International Business with French BA, so I had to go either to France or Canada and those were the places I didn't want to go to, but I wanted to go somewhere different, and decided on Australia.
What did you study in Australia?
So when I went there I knew I was gone study there for a full year. I got there knowing I could do two subjects that were business related, and two of my own choice. I decided to do marketing and international business course for the first semester and the two options were photography and introduction to Australian society, because I wanted to know more about photography and Australia. While being there I took part in one of the RMIT competitions, which was all about social media, which then I won and at the end of the semester I got offered an internship with the Education Abroad department, so instead of studying I worked throughout my second semester.
How would you describe your time abroad?
It was a year that I learnt so much! The year abroad not only prepared me for work, but it also helped me build myself to start actually going to the real world and build myself as a person. It was one of the best experiences I've ever had. This decision I made to study abroad opened many steps and doors for me. I have made so many valuable contacts and worked on different projects which was a great experience!
Were you involved in any societies or university activities?
As I lived in student halls, I was more involved in activities at the halls. I didn't have time to join the societies because I was busy with the social media campaign which required me to go around Melbourne, go to the events and sometimes host them too!
Do you think the study abroad will enhance your employability?
Yes a 100%! If I didn't take this step to go to Australia, I would have been a graduate by now and wouldn't know what to do exactly. I totally encourage everyone to do the study aboard, even if its just for a semester!

What would be the best advice to our students?
I have few that I would advise on. Don't limit yourself by going to places where you can come back home every weekend! Don't be negative and don't be scared. You will learn a lot by challenging yourself. If you do go abroad use # to see what is going on in the city that you are in! Get the most of the place you're at and just enjoy it. Don't worry about the finance because there is always a support from Student Finance so don't let that hold you back.
Social media is the 'it' thing now, so if you can tell us how did you built your social media presence to the extent it currently is at?
Social media, is a brand, you are a brand yourself. It's something that many people will look at and think 'do I want to associate myself with that person?'. Its about the way you reach your audience and the way you communicate with them. So make sure the make the most of it!
Latest posts by Emilia Przyzycka (see all)