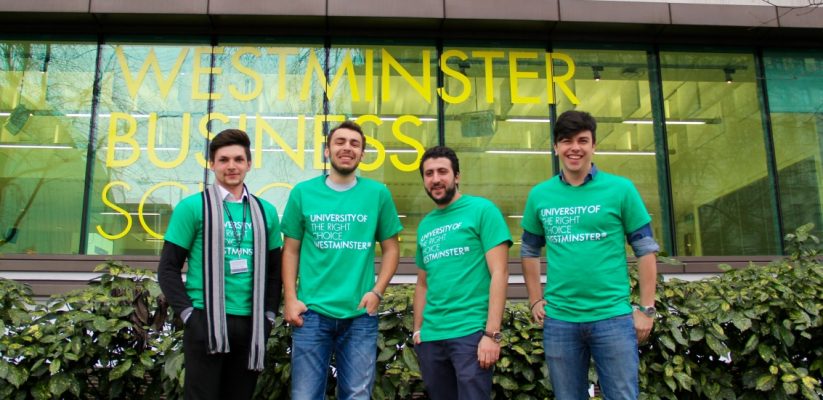 Fancy winning $1 million to change the world? Well four of our Westminster students are working on doing just that. Business School alumnus Khaled and students Dennis and Radu have teamed up with Andrei, a second year Computer Science student to take on this year's Hult Prize challenge "Global Urban Spaces". Hugely competitive and taking only the very best ideas and students from universities worldwide, the Westminster team will be up against the likes of Oxford and Cambridge in this year's semi-finals. In order to find out more about the competition, we interviewed the team who kindly shared their experience so far:
Introductions: meeting the team
Hi, we're Khaled (Investment & Risk Finance MSc graduate), Radu (studying Finance and Financial Services), Dennis (Business Management & Entrepreneurship MA) and Andrei (Computer Science) and we've teamed together to enter this year's Hult Prize. As an Alumni of the 2014 challenge and Ambassador for the competition, Khaled had the opportunity to present the Hult Prize at Westminster Business School during a Business Management & Entrepreneurship seminar which was how we got involved.
The Hult Prize and the 2016 challenge: Global Urban Spaces
The Hult Prize was founded by enterprising student Ahmad Ashkar in 2009 and inspired by the emergence of social enterprise. Ashkar later gained partnership with Bill Clinton, which enabled it to grow into the global competition that it is today. The 2016 challenge is called Crowded Urban Spaces and the question it tackles is "Can we build sustainable, scalable and fast-growing social enterprises that double the income of 10 million residing in crowded urban spaces, by better connecting people, goods, services and capital?"
The semi-finals will take place in six cities around the world and then the winning team will go to an acceleration phase during the summer. This involves spending seven weeks in Boston where the teams will initiate their start-up, followed by a presentation phase in New York in September in front of Bill Clinton himself. The winning team will receive $1million to start their Social Enterprise and gain support from the organisers of the competition.
The idea itself: our Social Enterprise
Our Social Enterprise is called MUSH+, and although we can't tell you too much just at the moment, the basic idea is that we are looking to find fungi-based solutions to problems such as hunger and disease. We wanted to address these pressing issues but in a way that empowers people at the same time – encouraging entrepreneurship and inclusion in society. With our idea, we believe we can help people double their income and also cover their basic needs. Crucially our idea doesn't cover a lot of space and conditions to be applied and it can happen anywhere. We hope to go global within 5 years because, and this is the beauty of it – once it becomes successful we will be able to implement it everywhere.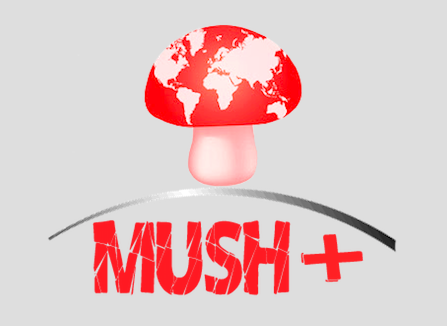 What motivated us to enter the Hult Prize competition
We're pursuing our Social Enterprise and entering this competition because it's a chance for us to give back to the community and help people in need. There are just so many problems that we have to tend to and if we don't tackle them now they will become harder and harder to deal with. We thought this would be a unique opportunity for us to act and believe we can make an impact with our project.
Studying Entrepreneurship, I [Dennis] always thought that making profit was everything but in true life, I realise that money is not the most important thing. It's only recently that I've had the chance to learn about Social Enterprises and I have now decided to use the knowledge that I acquired in university into practice and give something back to our customers, partners, community. Three of the team come from a background where we know what poverty means – and what crowded space means and how hard it is for people to make money; we understand that when you're actually at the point where you are working only to cover the cost of your food and living, that's called slavery – that's not living – we want to change that.
The semi-finals and the highlights so far
The semi-finals will take place over three days – first a boot camp where we will be allocated mentors to help us with our business plan and presentation, and then the second day is for pitching – there will be smaller rounds first and then the four winning teams will present their ideas in front of the CEOs in a final round.
We're feeling optimistic about the semifinals. Having recently got through to the finals of another upcoming competition (the London Mayor's Low Carbon Entrepreneur competition), we are gaining in confidence and really working well as a team. The point is it's a challenge and we love challenges. It's something new and it's something that will develop us as individuals – we can't wait. After we applied, we waited and waited and when we got in I don't think it hit immediately that it was actually for real. We checked Facebook and when we saw our names alongside teams from Oxford University and others, well that's when we realised this was actually happening. It's particularly exciting for us as they only take 10% of online applicants and there are more than 10,000 teams who applied this way.
We're also looking forward to seeing all the new ideas – we can't wait to see how people are thinking. The semi-finals are also a great place to meet people and network. Oh yes, and we're looking forward to winning 😉
The biggest challenges of setting up a Social Enterprise 
The fact is the definition of a Social Enterprise is tricky – it's somewhere in between a profitable business and a charity. You have to make money, but that money has to be invested back into the business and at the same time you have to make an impact on the community. So we would say, the business model itself is by far the biggest challenge to face.
What we have learnt so far
We have learnt that it's not just about having a great idea – it's about having the skills to put this into practice and that's why we were asked to form groups. One of our main goals when we formed the team was to try to find people from all areas possible because it's impossible for just one of us to know everything. It's about trying to close our gaps in order to have a full company when we actually build the Social Enterprise.
---
Many thanks to Dennis, Andrei, Radu and Khaled or MUSH+ for sharing their success with us. To follow them and keep up-to-date with their latest news, why not connect with them on Twitter @Mush_Plus 🙂
Latest posts by Jeni Stokes (see all)