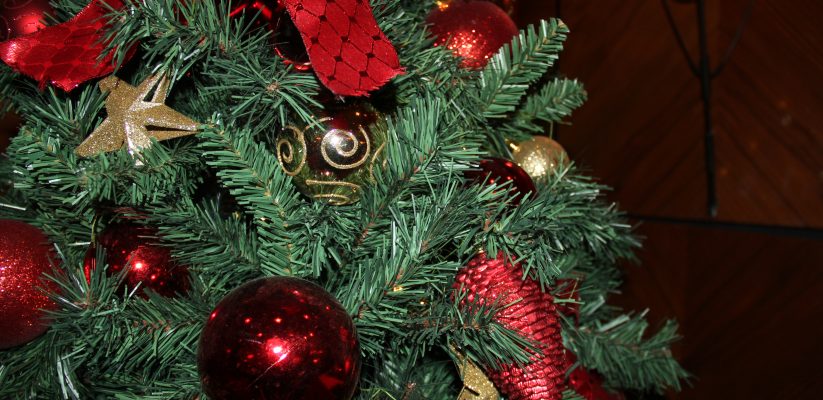 The annual Finance Christmas Party was held in the wood-panelled surroundings of the Copthorne Tara Hotel in Kensington West London with festive decorations and a Christmas tree to create that seasonal ambience.  Students and academics from all Finance Master's degree courses taught at Westminster Business School were present: Finance and Accounting MSc, Finance, Banking and Insurance MSc, Global Finance, Investment and Risk Finance MSc.  It was a chance for the students to unwind after a long semester with exams and coursework hand-in dates on the horizon for the New Year, a hiatus and brief period of rest was in order.  The party brought together the September and January cohorts who are at different points in their Master's studies; some half-way there, others nearing the end of the journey.  Just from looking at the students and how they interacted there was a real sense of closeness and community.  It was clear that students had made a firm group of friends and seemed to have a good relationship with their tutors.
The turning of the year is always a milestone, and in our part of the world, with the evenings drawing in and the cold and dark, some midwinter merriment brings colour and light back into our lives.  At our very internationalised university we have students of all nationalities and religions but festivals of light and marking the change of the seasons can be found in many if not all cultures from Hanukkah to Diwali to the Winter Solstice.  So while the Christian and Pagan Christmas, and many of its "Victorian" British traditions (e.g. the Christmas Tree) may be new to many of our international students, everyone had a blast.
The festivities got underway with a champagne drinks reception where students mingled with their course-mates, partners and tutors.  Soon afterwards the party settled down to a Christmas Dinner Buffet.  With complementary wine and bottled water there was something for everyone.  The party really got started when a couple of Finance students and academics took the initiative to free up space by moving chairs and tables to create a makeshift dance-floor.  With the help of Spotify the tempo and energy increased palpably as students put on their favourite tunes.  The students very much went along with the occasion and made the party their own.
What our Westminster Business School postgraduate Finance students had to say
In amidst all the excitement, we spent some time talking to our students and asked them to say a few words to get a range of perspectives from a cross-section of postgraduate Finance students of different ages, backgrounds and courses of study.  During our conversations we were glad to hear that so many felt they had made the right choice to study their Master's at Westminster for social, academic and professional reasons.
"Hello my name is Eric and I chose Finance and Accounting MSc.  Westminster is an excellent university not only because of its name but because of how the modules are tailored.  I live and work in London, have degrees in accounting and business management and I am originally from Zimbabwe.  Its worth stating that the practice and study of the financial markets using Bloomberg [Financial Markets Suite] is fascinating and can fairly say Westminster is the best.  Bloomberg is addictive!"
"My name is Veronika and I'm from Russia but I've been in London for nine years now.  With a background in property development I decided I wanted to pursue a career in the accounting sphere.  I found that this course combines finance and accounting very well .  Westminster Business School offering a January start for many of its Master's programmes was another factor in my decision to study here."
" I chose the MSc in Finance, Banking and Insurance because it is all-inclusive in the sense of bringing together all three disciplines into one course.  Furthermore no other business school in the United Kingdom has a Financial Markets Suite and the access to Bloomberg technology that this affords.  
My personal highlight of the course so far was visiting  Lloyd's of London.  From what I got at Lloyd's I can now apply it if I land a job in the insurance world.  I learnt how an insurance policy is done from the underwriting stage, to the pricing methods of different policies and the eventual claim process.  Lloyd's insures everything from the Space Shuttle, to merchant shipping and the bodies of celebrities. Lloyd's of London is steeped in history.  We were even shown insurance policy documents for the RMS Titanic."
"I'm Parastoo and I'm from Iran.  The reason I chose Westminster is because the courses here are so specialised including my own: the Master's in Investment and Risk Finance.  The first semester I had no working knowledge of the Financial Markets Suite and Bloomberg, but I made fast progress and the next semester I got a job as one of three FMS Analysts employed by the university.  I now help the students to use Bloomberg and access the data they need."
"My name is Maud, I come from Ghana.  There is a very practical focus to studying here with a clear link to the industry or sector that you will go into.  At Westminster the lecturers are very helpful and make you feel at home.  I work in the Bloomberg Suite as an FMS Analyst and I help students get to where they want to go by bringing up real market data and the news feed and show them how to extract the right data from Bloomberg.  I love everything about London the world-class transport system and infrastructure.
I did a summer internship at the NHS (Guy's and St. Thomas' Hospital) arranged through the university's Business Experience Team (BET).  The Postgraduate Internship scheme [part of the credit-bearing module: BBUS701: Professional Experience in a Business Context] gives you the chance to put what you learn on the course into the workplace.  During the placement I was trained in the Oracle system and the tax system used by the NHS."
This blog was co-authored by Joseph Coote-Cowling (Postgraduate Applicant Officer) and Laila Beyan (Marketing Assistant).  Photography credits shared by both authors. 
To see more photos click through to view the Facebook album.
We hope that you enjoyed this blog and to get more information about these courses can be found on the Westminster Business School official website.
WBS Blog Content Manager
at
Westminster Business School, University of Westminster
Latest posts by Joseph Coote-Cowling (see all)