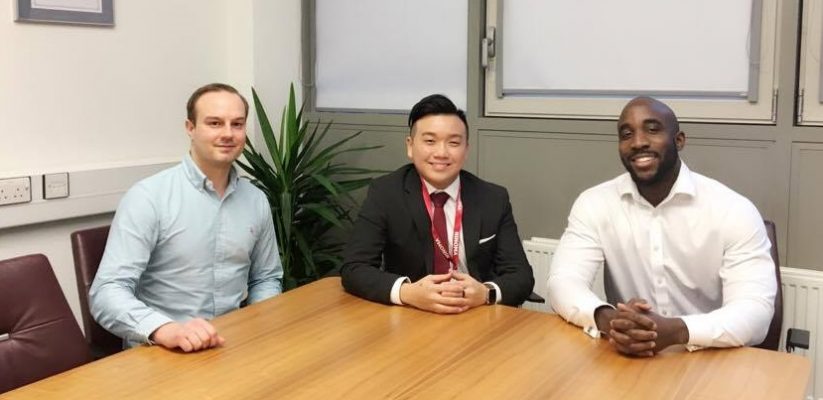 Are you a current student who is looking for career inspiration? Or perhaps you've got an innovative idea, but unsure how to get it up and running? If either of these are true for you, read the below interview with our successful Management MA alumni, Stefan Babb, Zeon Cheong and Henning Durden co-founders of Westminster Water Company, a start-up with the ambition of revolutionising the water industry by reshaping consumer perceptions of water. Westminster Water Company provides high quality and functional water purifiers for use at home and in office spaces that are a healthy, affordable and convenient water source and contribute to saving the environment.
Introducing Founders of Westminster Water Company, Stefan Babb, Zeon Cheong and Henning Durden
Stefan: My name is Stefan Babb. I'm originally from Barbados, which I left when I was 17 as I moved to the Cayman Islands to study there. I earned my Associate's Degree in Accounting from the University College of the Cayman Islands and at the age of 21, I moved to the US where I completed my Bachelor's Degree in Accounting and Finance. After that, I got into personal training and co-founded my own personal training business, RM Fitness back in the Cayman Islands. Along the way, I tried to figure out what it is that I wanted to do. Travelling allowed me to broaden my horizons, see different places and get to know different types of people. All these led me to decide on continuing my studies and doing my Master's in London. One of the reasons I chose London was that Master's programmes are one-year in length, compared to two years typical in other countries. Also moving to a new city is always fun so I thought 'Why not?' After starting on Management MA at Westminster Business School back in 2015 I met Zeon and Henning, and at some point Zeon said 'Let's set up a company together…'. He proposed his business idea to us which was well received.  This was then followed by almost 6 months of market research and a lengthy visa application process and now here we are! [laughing]
Zeon: My name is Zeon Cheong, I am from Malaysia. I came to London back in 2013 and completed my Bachelor's Degree in Business Management from University of East London. Coming to London was a very natural choice for me because I have always seen the capital as the business hub of the world. Also, because Malaysia is a Commonwealth country and a former British colony, much of the education system back home runs according to the British system. It's also easier to travel to the UK for us. On top of that, similarly to what Stefan said, The idea of completing my Masters in within a year appealed to me and that was the decisive factor for me.
Henning: My name is Henning Durden. I am Norwegian and earned my Bachelor's degree in Marketing and Sales Management back in Oslo. After finishing my degree I started a wine importing company in Norway. I did it with my friends, mostly as a hobby or side project.  It made me figure out that I wanted to do something even bigger. That's why I came to London. I also found it very convenient as it's only a short flight away from home. As you already found out, it was when I started my Master's in Management that I met these guys.
Tell us about your start-up, Westminster Water Company
Z: Westminster Water Company(WWC) is a London based start-up that manufactures a range of NIHOMA water purifiers available for purchase in the United Kingdom. We partnered with NIHOMA Group, a successful water filter manufacturer in Malaysia with 23 years of experience in the industry. Through my strong familial ties with the group and having worked with the brand for a number of years I saw it develop and can say that now NIHOMA water purifiers are not only sold in Malaysia, but our brand is also expanding to Singapore, Thailand and other territories in the South East Asian market. Therefore, we are confident to supply our products to the British population and then to a wider European market. The business idea was rooted in a perceived low tap water quality in London and the inconveniences faced by consumers in purchasing bottled water. We believed that we could provide consumers with a convenient source of pure water through the provision of high quality, functional and affordable water purifiers for both home and office. We have a threefold aim: First, we aim to help individuals and businesses cut their costs as enormous sums of money are spent on water consumption both at home and at work. If individuals consider the amount of money they spend monthly on bottled water for their households, they can actually save money in the short and long term by purchasing a purifier. The same goes for companies that currently provide bottled water or water dispensers to their employees.
H: I come from Norway w
here water is extremely clean and I experienced the greatest shock when I came to the UK and tasted the tap water for the first time. I found the water disgusting, to be honest. I learned that what made the difference in the flavour of water, were the chemicals and other substances that are in it but no one here speaks up about it. Also buying bottled water every week was inconvenient, expensive and unsustainable and in a way, we provided the solution to our own problem. All three of us use NIHOMA purifiers at our homes and are very happy with them. Now we aim to educate the British population about the quality of tap water and make them aware there are healthier alternatives available. By doing this we contribute to a healthier population.
S: And thirdly, we recognise that plastic pollution is an increasingly dangerous threat to the planet today and bottled water consumption is hugely contributing to that. In the UK only, the bottled water consumption increases drastically with 2.6 billion litres being consumed every year. We don't see the effects of that directly because we live in the cities but so much of this plastic is improperly disposed of and can be found in seas and oceans for instance. The marine life mistakes the floating plastic for food and their stomachs get filled with plastics that can't be digested. As a result, those animals are not able to eat enough to sustain their bodies. Whales, fish, birds, turtles and organisms are affected. When you think about it, if this pattern continues, in 20-30 years there will be more plastic in the ocean than fish. We want to tackle that issue now, while there is still time to change things. WWC sees it as a very serious problem and aims to educate the population on the consequences of their plastic consumption. If we can redirect consumers' attention from bottled water to the water purifiers as an alternative water source both at home and office everyone can contribute to making the world a better, healthier planet not only for us living now but also for future generations.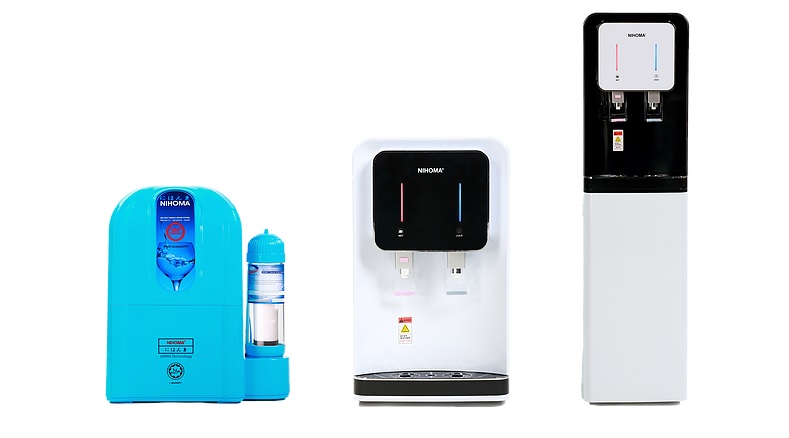 How does Westminster Water Company differentiate itself? Why should clients come to you?
H: We think that one of our unique selling points is the pureness and cleanliness of our water. Our water filters are the most advanced on the market and use a minimum of 4 filters in comparison to our competitors' who in their similar products use only two filters in their purifiers and often an outdated technology. Through their design, our filter cartridges remove 99.999% of viruses, bacteria, chlorine, impurities, chemicals, heavy metals, unpleasant colours, odours and bad tastes while retaining the healthy minerals needed by our body. On top of it all, we offer excellent service! When purchasing from us you're not simply buying a product, you're buying our commitment to providing you with pure water. All our products come with a service plan. The service plan includes a visit from a member of our team every 6 months. At each visit, the service team member completes the first in the UK 16 point check that includes filter changes and disinfection of water tanks and taps using steam sterilisation.
Z: We are also the first brand in the UK to have acquired a Halal certification. This is a very unique accolade for these types of products and it does increase our appeal to a wider range of customers. Typically, filter cartridges for water purifiers are made from numerous materials at different stages to ensure thorough water filtration. Included in the long list of materials that have been used by companies is bone char. Bone char is made from charring animal bones and used to remove fluoride and metal ions from water. Although this is an outdated filtration method, it is still utilised by some companies in particular countries. We recognise that some consumers may be reluctant to purchase a water purifier due to uncertainty about the materials used in filter cartridges. And as a result, we want to reassure our consumers that our products are suitable for all demographics and beliefs.
What are the main challenges to your start-up?
S: The biggest challenge so far is the government promoting tap water as a healthy drinking water source. Still, there are over 300 chemicals and impurities present in the tap water that if drunk alone would cause harm to human body. Because these are present in small quantities the direct effect of drinking water on our health has never been examined. That's why when speaking to locals they often perceive it as normal, they also don't know that water can taste better and be healthier. It's all about educating them. On the other hand, when speaking to foreign nationals who come to visit or live in the UK their response is totally different! We haven't met even a single person from abroad who said they honestly liked the tap water here in the UK.
H: First thing that comes to my mind is the bureaucratic system here in the UK, which is so different to the countries' we come from. I would have never thought that the process of setting up a company is so different to the way things are done back home, in Norway. Things like opening a bank account don't seem simple any more when every bank and institution requires different types of documents to be provided and different requirements to be met. I remember this process as a little bit frustrating, confusing and definitely time-consuming. I'm happy we are past this stage now. Another thing I remember was when we set up an online store and we thought it would be easier to market and sell our products online. In fact, it took us time to learn that Search Engine Optimisation (SEO) takes time and effort if we want to show up on the first page of search results. We are getting better at it now, but I remember it was very frustrating when we kept coming up on page five…[laughing]. Also, something we need to keep figuring out is the logistics. Our customers are currently from London, Birmingham, Coventry, and Farnham in Surrey. But we are expanding into other cities in the UK, and as it happens we need to find new plumbers or handymen to collaborate within those cities to service our water purifiers when needed.
Z: Starting a company in a foreign country is never easy. As I remember, we spent almost 2 months trying to get the company completely set up. Also, the three of us are from different cultural backgrounds – Malaysia, Norway and Barbados. However, I think this diversity is the biggest asset for our company as we each have unique knowledge and points of view. Sometimes we even have differing suggestions but we always bring out the issues, discuss and solve them together. This could be linked to what I learned in the MA course. We must always use different perspectives to solve an issue.  This allows us to strengthen our relationships with each other.
Could you reflect on your course Management MA or your time at Westminster Business School? This is where everything started?
S: I had friends who went to Westminster Business School and they had good things to say about it. I actually never heard a bad thing about this school even from people who currently study here. What I really liked about it was that the population here is very diverse. We had some very interesting professors on the course. I actually think that this course has helped us get to where we are at the moment. Especially useful has been the business knowledge that we got taught, as we got into great depth on many of the aspects. There were things that helped us especially with designing our business plan. Also, there are many theories that we kept using even months after the graduation.
H: When on the course I enjoyed most of the subjects we studied, and I think that good characters among professors were very important. I liked when they joked around a little bit and had their own personality, as it made the course more interesting. I remember we did a lot of group work on the course and the three of us have done a lot of group work together and as we've done it we found out we work very well together.
S: Yes! We have really clicked with each other in the first semester of our study so we decided that we will keep working together in the second semester. This made it easy. And as things went well we decided to go ahead with a larger project together and we founded Westminster Water Company in March 2016.
Z: Thanks to our time here, we were officially endorsed by University of Westminster through their Tier 1 Graduate Entrepreneur Scheme, which is open to international students who have an outstanding business idea they want to develop in the UK.
H: We joined the programme as both Stefan and Zeon needed visas to remain in the UK after our graduation. The process was very competitive and we had to develop a business plan, do a presentation, make a pitch and go through a panel interview. We were successful and were granted leave to remain in the UK for 24 months. That's why now we want to make the most of the opportunity given to us.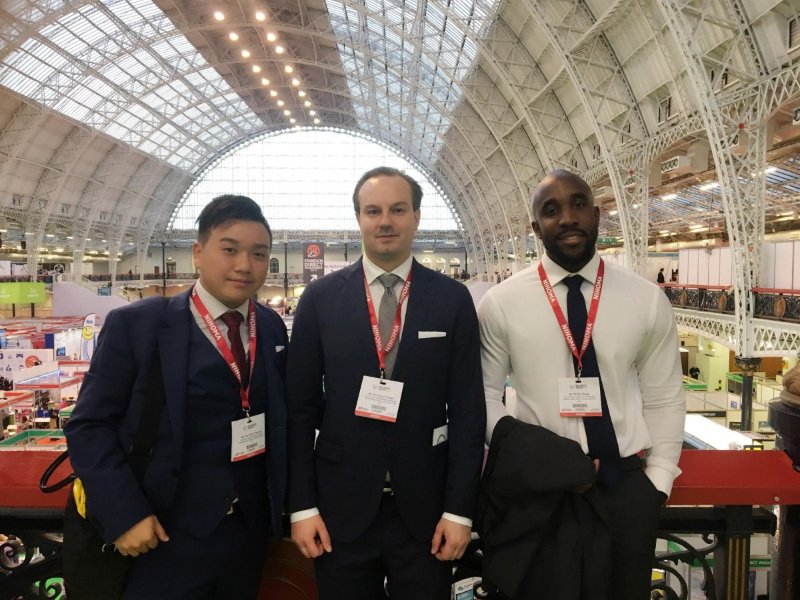 What do you think it means to be an entrepreneur?
S: Being an entrepreneur is having an idea and a big desire to make it a reality. It's being resilient and full of passion for what you do. Yes, definitely – there has to be some sort of passion there. In terms of work, it gets insane as you have to do all the work yourself. It also takes a lot of guts to step out of the line and do something different. To venture into a new area and meet new challenges without anyone to tell you 'go this way or that way' because you are there to create your own path. Once you step into it, step out of the line that is, you find something new. And when you think about it, all successful people had to step out of line, create something new. In order to do that you have to be brave and trade security for some uncertainty to get what you really want to get.
H: Definitely! And it's about learning by making mistakes, by trial and error and not being scared by it. Being an entrepreneur is difficult and scary at times but it's also great!
Z: Many people aspire to be entrepreneurs; however, if you don't create feasible plans for your ideas and take the necessary steps to execute those plans then your business idea will fade. For me, entrepreneurship is all about having a dream or a passion, planning accordingly and finally the execution of those plans.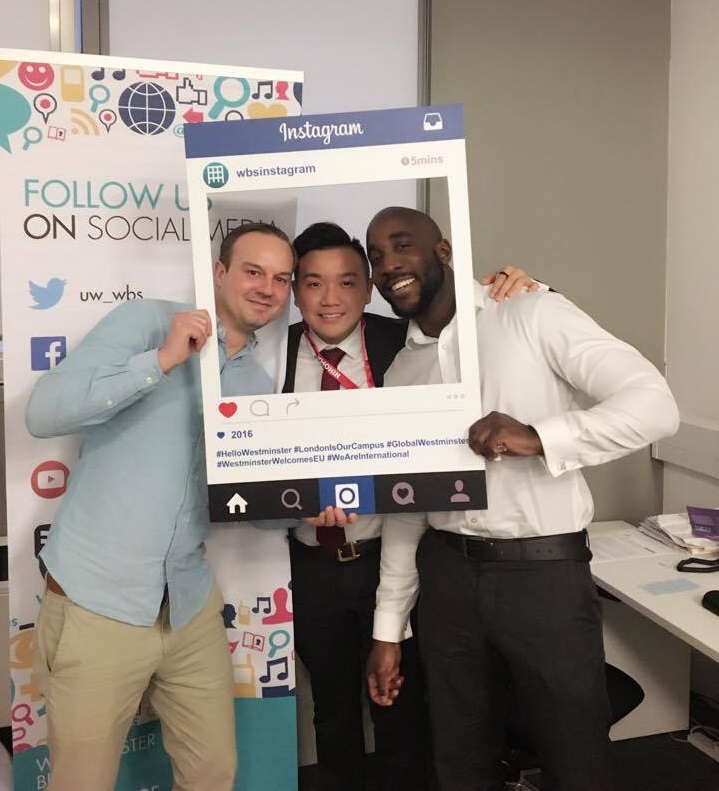 Do you have any advice for aspiring entrepreneurs?
H: Definitely give it a try and go for it! It's probably a lot easier than other things you've done in your life even if it doesn't seem this way at first. But if you have done your Masters, think of your Master's dissertation, which takes so much of your time and dedication. To be honest, when we did our business plan it was very similar to our dissertation. It felt like doing it again and I am happy that University prepared us for this sort of experience. Also, at the same time be prepared that having your own business is much harder than taking a regular job as you have to earn your own money and you have to put a lot of time in it and work long hours to see the effects.
S: I would say – do it only if you really want to. Entrepreneurship is not easy, and it's not the simplest path to take because you will run into obstacles, probably more than others. You will get frustrated at times or things will take longer than you want. What will get you through those tough times is knowing that's exactly what you wanted to do in the first place and that's the reason you committed yourself to it. Only do it if you really are committed and never get discouraged if you run into obstacles because it doesn't happen any other way in life.
---
Thank you to Stefan, Zeon and Henning our Management MA alumni, for this interview. To find out more about the programme please visit our website.
Supporting you throughout the application process.
Latest posts by Kasia Kicinska (see all)