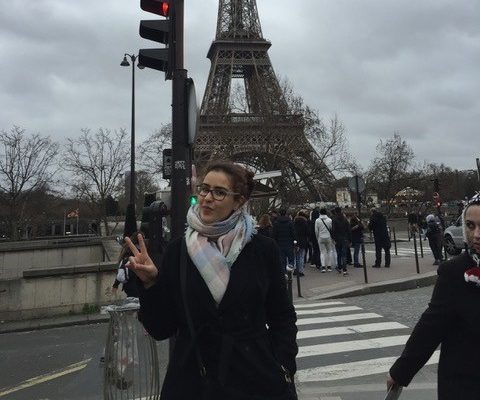 Here at Westminster there are many opportunities for our students to enhance their academic experience and one of such things is studying abroad. #WestminsterAbroad organised by the Outward Mobility Team gives students the opportunity to increase not only their confidence but also their employability and employment prospects after graduation. Thanks to our student Assma Terbagou who shares her story with us in her blog piece below. If you would like to find out more, read on.
Introducing Assma
Hi, I am Assma Terbagou and I study International Business with French BA (Hons). That's why, when I decided to study abroad it felt natural to go to France. The main reason I chose to go abroad was because I wanted to improve my French and to learn more about the French culture. To be honest, at first, I was not sure if I will take part in the study abroad programme mainly due to a fear following incidents which happened in the country in recent years. However, after talking with people who completed their programmes before, and finding out about their experiences and the benefits these brought to their employability skills I have decided to be brave, by stepping out from my comfort zone and to go for it!
Living in Paris
I made my decision of taking the programme in Paris, mainly because since I was a kid I loved how international the city was. I have always viewed Paris as the city of culture and romance; with wonderful monuments and artworks. As I said I selected to study there mainly because of improving my French language skills. Taking all of this into account I am very happy with my placement. Also, because Paris Dauphine University is a good business school with a respectable reputation in Paris. However, it was a challenge as I did not have any family or friends there.

Adapting to cultural differences
You would think that because Paris and London are both European capital cities all would be similar but actually at the beginning of the programme, it was a bit difficult to get used to the cultural and linguistic differences. I guess that getting used to a new educational system, and in particular to the French business classes was the most difficult part. Those business classes were mostly theoretical, therefore it was required of us to read and do a lot of research in French. Unfortunately, my French wasn't that advanced, so I found those classes difficult at first. However, with time I became used to those differences and even became a real "Parisienne ". (It's the French word for Parisian). By saying this I mean that I managed to adapt to the local environment by starting to behave like a French citizen. In fact, after completing the programme, in my first weeks back from Paris, I have started paying attention to things I have never noticed before. For instance, I can now tell the difference between flavour of different types of cheese.

My highlights
The experience of studying abroad forced me out of my comfort zone and I can already see that I am more brave and willing to go outside of my comfort zone in my everyday life too! I also have more self-confidence, which I feel is a consequence of me having more broadened horizons in both my professional and personal life. Moreover, my communication skills in French have drastically improved comparing to time from before the programme. Finally, I believe that my adaptability skills have improved as well, which is an extremely positive thing, as I am thinking of and planning an international career.
So for any of you considering taking part in study abroad programme – Paris is a wonderful city and full of magic! You should definitely think of studying there if you get the chance. Also, think of all the skills I managed to develop thanks to it! Moreover, Paris Dauphine University is a very international school, which might be becoming an elite university, and it will definitely look outstanding on your CV! So don't be scared! It pays off to be brave because going abroad is amazing! When in doubt, remember that the University of Westminster offers you the opportunity of going abroad to good, reliable places around the world. You also get their support along the way.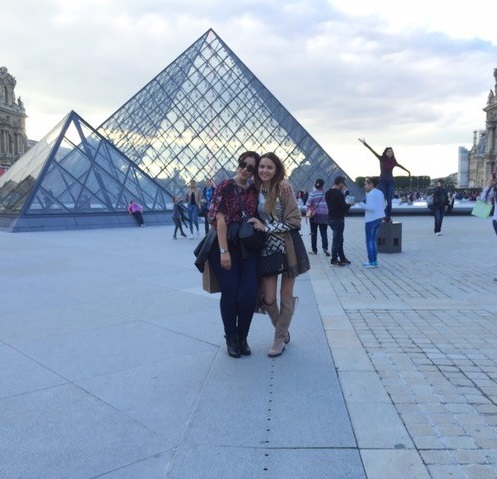 ---
Thanks to Assma for this blog! If you would like to find out more about her course at Westminster (International Business with French BA Hons) please take a look at the course page. To learn more about the #WestminsterAbroad experience please visit our website or read the other blogs in this series.
Supporting you throughout the application process.
Latest posts by Kasia Kicinska (see all)