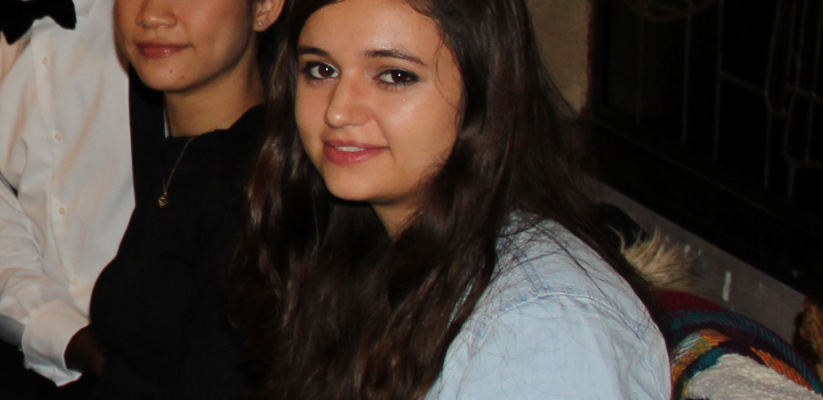 Hello Hannah, can you tell us something about yourself?
Hi! My name is Hannah and I am from Germany where I also studied for my undergraduate degree. I decided to come to London to do my Master's, which has always been a dream of mine. In fact, studying abroad is something I always wanted to do. If I stay in London after completing my Master's degree, I am planning to work for a large international corporation but if a similar opportunity arises back home I will go back. I am open to all possibilities.
Why did you decide to study at Westminster Business School?
I applied to many different universities not only in the UK but also in Spain. I selected Westminster Business School based on my research. I didn't come to the UK before starting my studies to see the institutions but I did a great deal of research online and studied University websites. I can say that University of Westminster's website looked the most attractive out of all of them and it had so much information available to applicants. It made me think that there were many opportunities available for me for when I got there. When I first enquired about Westminster Business School the response I received was so quick that I decided to apply and go for it. Also the School's central London location played a key part and was very important in my decision.
Why did you choose to study International Business and Management MA?
That's a very good question! My background is completely different as my undergraduate degree is in Maths with a Minor in Finance. I have to admit I really liked Maths but I found it more theory based than I actually thought it would be. During my undergraduate studies I also did three internships, all of them based in Germany. Two of the internships were in banks and the final one was with an airline, and it was the one I liked the most! It was because it was very practical and creative. That's why for my Master's I decided to choose a course that would be both interesting and practical and would also allow me to work in an international business environment. I felt that International Business and Management MA course will be more practical and allow me to use more of my skills.
Could you tell us more about your experience on your course and Westminster Business School?
Before I applied for the course, I sent in a number of emails to Westminster Business School as I wanted to get some more information and I found it amazing that you write an enquiry email one day, and the next day you get the answer. Back home things never worked this way, and definitely not this quick! (In this place one should definitely consider the huge difference between the student fees in the UK and in Germany. However, I think that it is totally worth it!) Also when I got here I found out that everything was organised and new students were looked after so well. I attended the International Student Welcome Programme which was very nice. This took place a week before the start of my course. That's when I first met people studying at the University, they were either from undergraduate and postgraduate courses, and I found it very interesting to meet all of them! Also the information we were given was very good! I think that programmes like this is most useful to overseas students because it introduces you to living in the UK and important practical matters. But it's also very good for students from Europe who want to meet other students and staff and I really liked its organisation and thought it was great!
I also enjoyed the Orientation week organised for us at the beginning of our course, and especially The Treasure Hunt. I enjoyed this activity a lot, especially because the team I was in won one of the prizes – for the most creative social media post! But seriously it was not the only reason, I think that the Treasure Hunt was really good and fun! Also during the activity, I met a girl from my course with whom I work on one of the group projects now!
What have been your Westminster highlights so far?
I really enjoy my course, International Business and Management MA, because I think it's very practical and what we learn I will be able to use in real life. The course is demanding, because we have to do a lot of study on our own, since we have two days a week without any lectures. Even though the amount of work we have to handle is huge, the content is not too difficult, especially when I compare it to my studies back in Germany! What I also like is that when you make an effort and put a lot of time in your studies you can see the result of it and get a good mark. I find it very rewarding! I also like the lecturers, all of them are very nice and always approachable.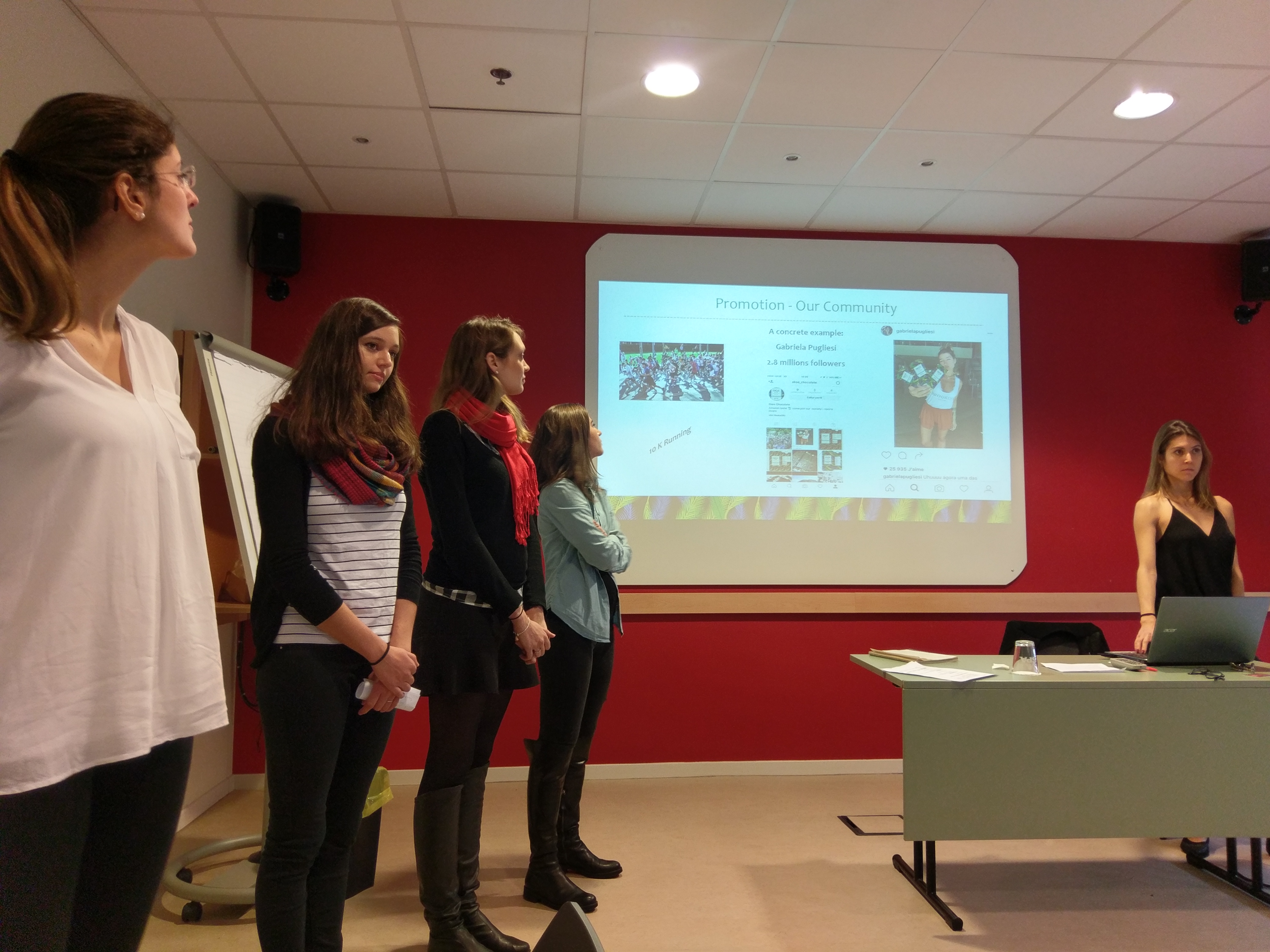 Have you experienced any challenges on your course so far?
I think one of the biggest challenges so far was right before I applied as I wasn't sure if I would be accepted for the course! It was because I was not sure of the entry criteria for students coming from an unrelated background. Especially, that back in Germany switching your area of study is not that straightforward and you need to fulfil many conditions to be able to do it. At the end, getting onto the course was much easier than I thought, and in fact when I arrived I met many other people who came from different backgrounds too, so I was not the only one!
What advice would you give to anyone about to start a Master's degree at Westminster Business School?
Definitely be open to new experiences on your course. When I first joined I was quite surprised that there were so many international students in my class! I knew there would be many people from abroad but did not expect the group to be this diverse. On my course we have much fewer British people than I expected, and most of my colleagues are from all over the world. Also I was surprised by the style of teaching. It is very different to what I was use to. On the course we always do things as a group and have activities in which we participate all together, for example the trip to Brussels. Our study groups are small and had much fewer people than there was during my undergraduate degree. We also have to do a lot of group work and practical things, for example we have to do a group presentation for almost every module. Besides, seminars are led by lecturers and in general you have more contact to the lecturers. I think it's all good but so different! You have personal tutoring which means you have someone to talk to, which is nice. Here for example, Richard our course leader and Rebecca who is my personal tutor know our names and also our backgrounds. It is more like a personal relationship with them. Rebecca, cares so much! She even reminded us about the time change and clocks going back in October.
Can you tell us more about your trip to Brussels?
I really liked our field trip to Brussels! Most of the time we spent working on our group project which is part of our course so we had one afternoon free to explore the city and I think it was my favourite moment of the whole trip. Brussels is a really nice city with a lot of narrow streets, attractions, and restaurants. I'm quite happy we went there!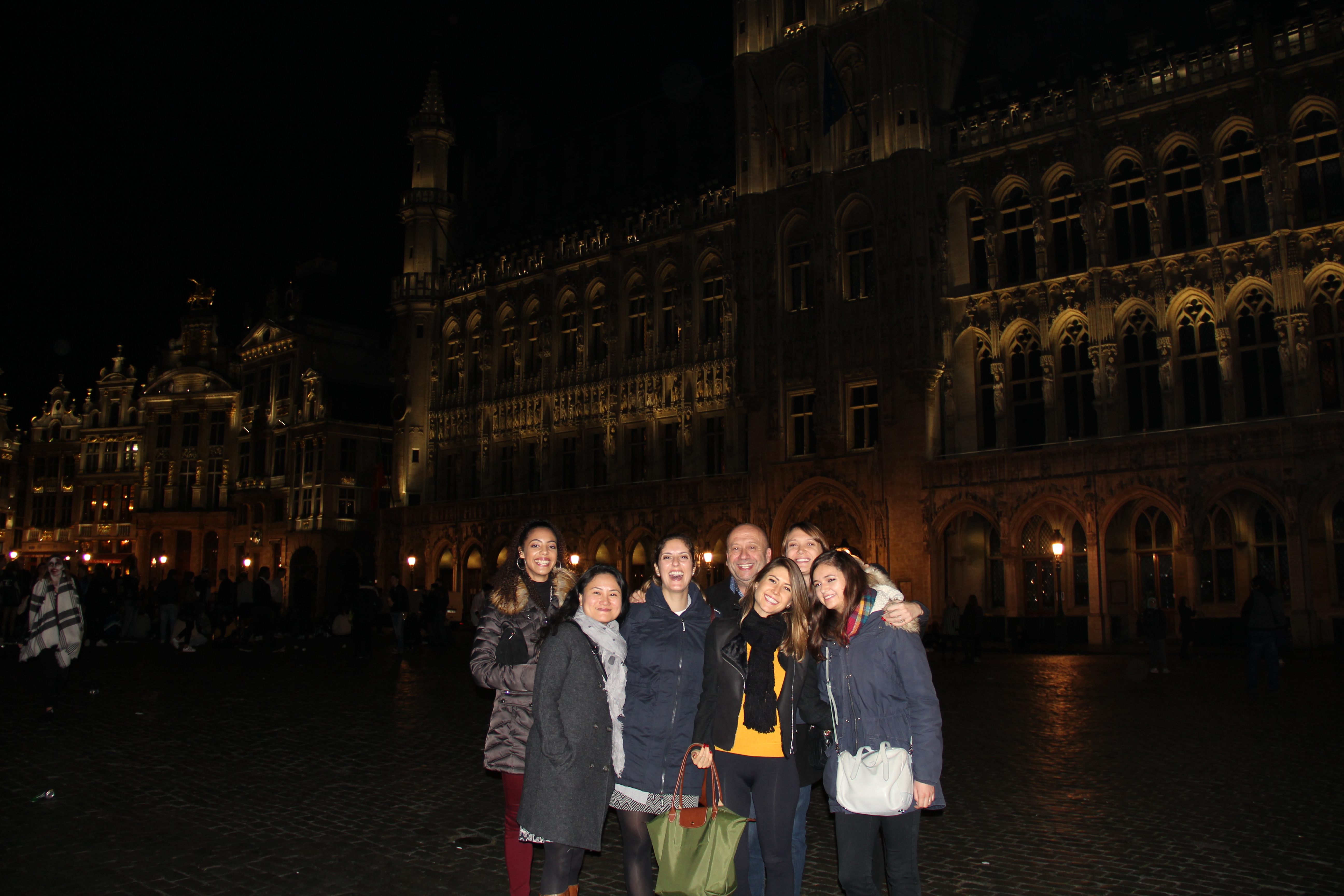 Can you think of one word to describe your course?
International!
---
Thanks to Hannah for this interview! To find out more about International Business and Management MA course at Westminster Business School, please visit our website.
Supporting you throughout the application process.
Latest posts by Kasia Kicinska (see all)