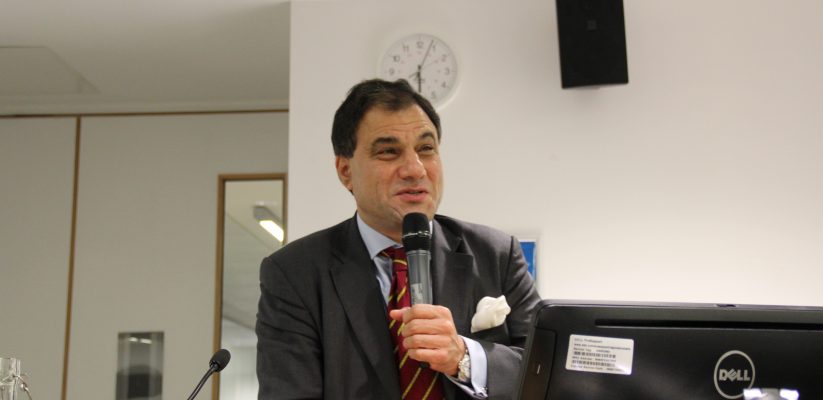 On Wednesday 11th October, we were delighted to be joined by successful entrepreneur and founder of Cobra Beer, Lord Karan Bilimoria. He came to the Westminster Business School to share his learnings and experiences with our students, alumni and academics. Senior Human Resource Management Lecturer, Zorica Patel writes about the evening.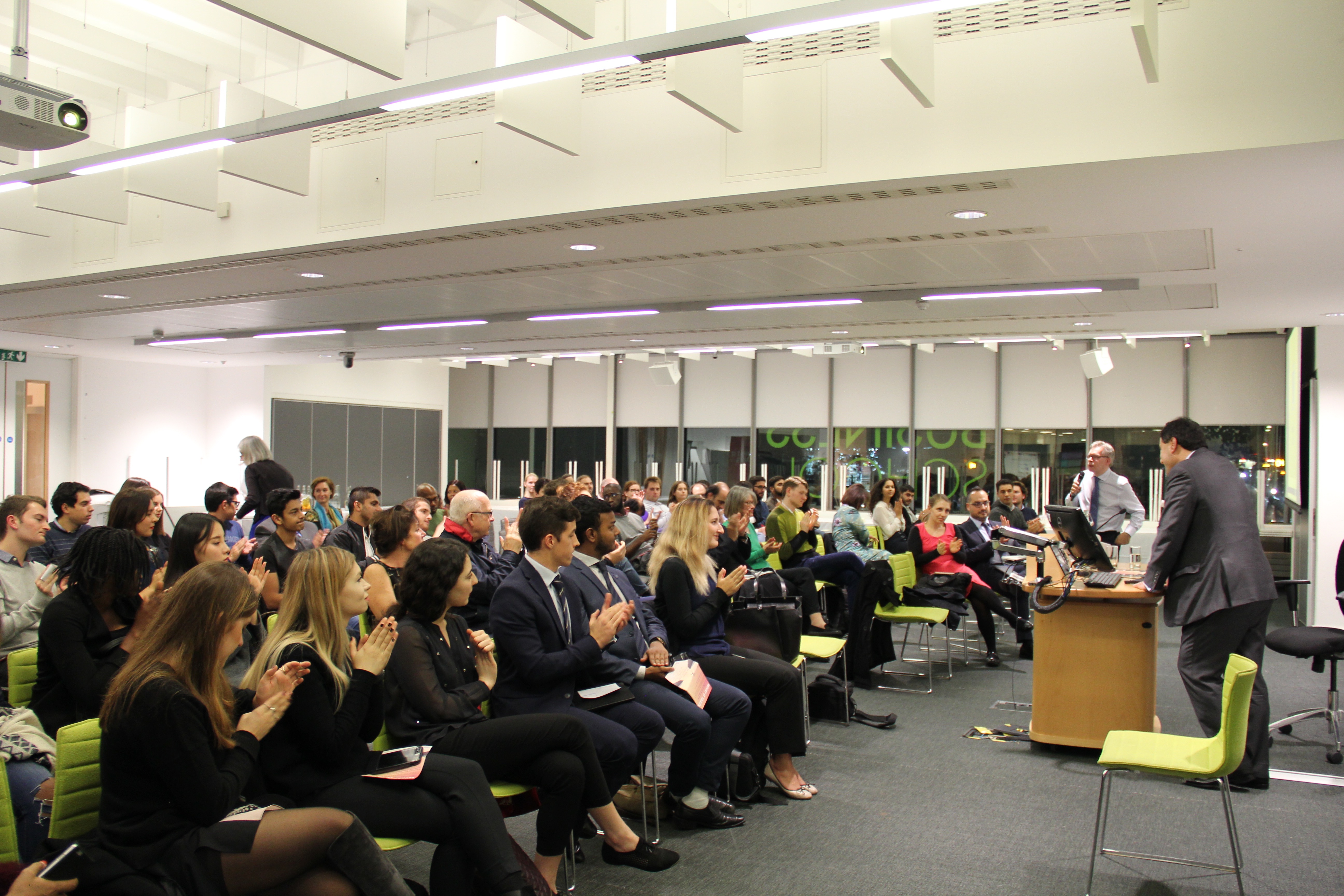 Lord Bilimoria commenced his evening presentation, 'Boldness in Business', for the student and academic community at the Westminster Business School with a famous Latin proverb: 'fortune favours the brave'. Before he began telling his personal story and sharing his lessons as an entrepreneur, he posed a critical question: 'Do you ever step back and ask yourself what is the purpose and measurement of your life?'
Lord Bilimoria confirmed that starting any business is tough, but the successful entrepreneur is set apart from others by his or her guts – to do it and to stick with it when others would probably give up. He claimed that some core entrepreneurial qualities include self-belief, technical ability, abundant energy and enthusiasm, an ability to inspire loyalty, as well as being competitive, resilient and loving what you do. He then went to disclose that he used the Blue Ocean Strategy when he founded Cobra Beer; the idea was to do something different, but nothing particularly new. Crossing the credibility gap in any new business should be based on faith, confidence, passion and belief in your ideas; wise words.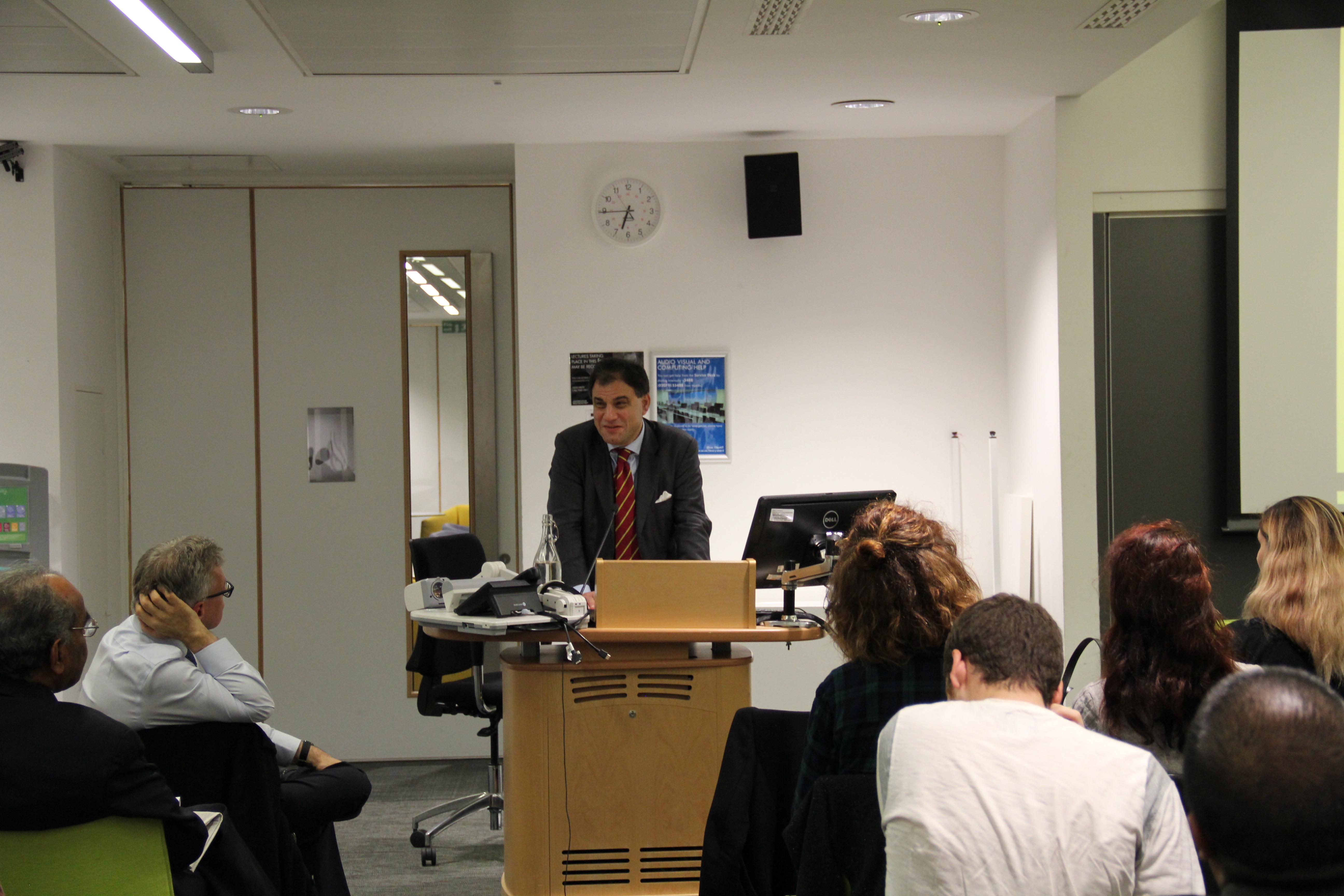 Lord Bilimoria started his company based on a simple idea and what he called: serendipity (seeing what everyone sees, thinking differently about it and finding luck in the process). The part of his company mission was—and remains—to brew the finest ever Indian beer, which has been made possible with his determination and the realisation of opportunities.  The company vision focuses on aspiring and achieving against all odds, with integrity. He firmly encouraged integrity on both personal organisational levels – 'it is important not just what you do, but also, how you do it'. We have learnt that the Cobra foundation is involved in corporate social responsibility initiatives such as donating the profits of the sale of BELU water back to the community.
He preached about the necessity to nurture creativity from an early age and to embed it more into layers of the society. He confirmed that he took an inspiration from the key business and political leaders for his personal and organisational growth. He praised Nelson Mandela's welcoming attitude of communicating to everyone, the Dalai Lama's inspirational and committed leadership, and Steve Job's innovative spirit.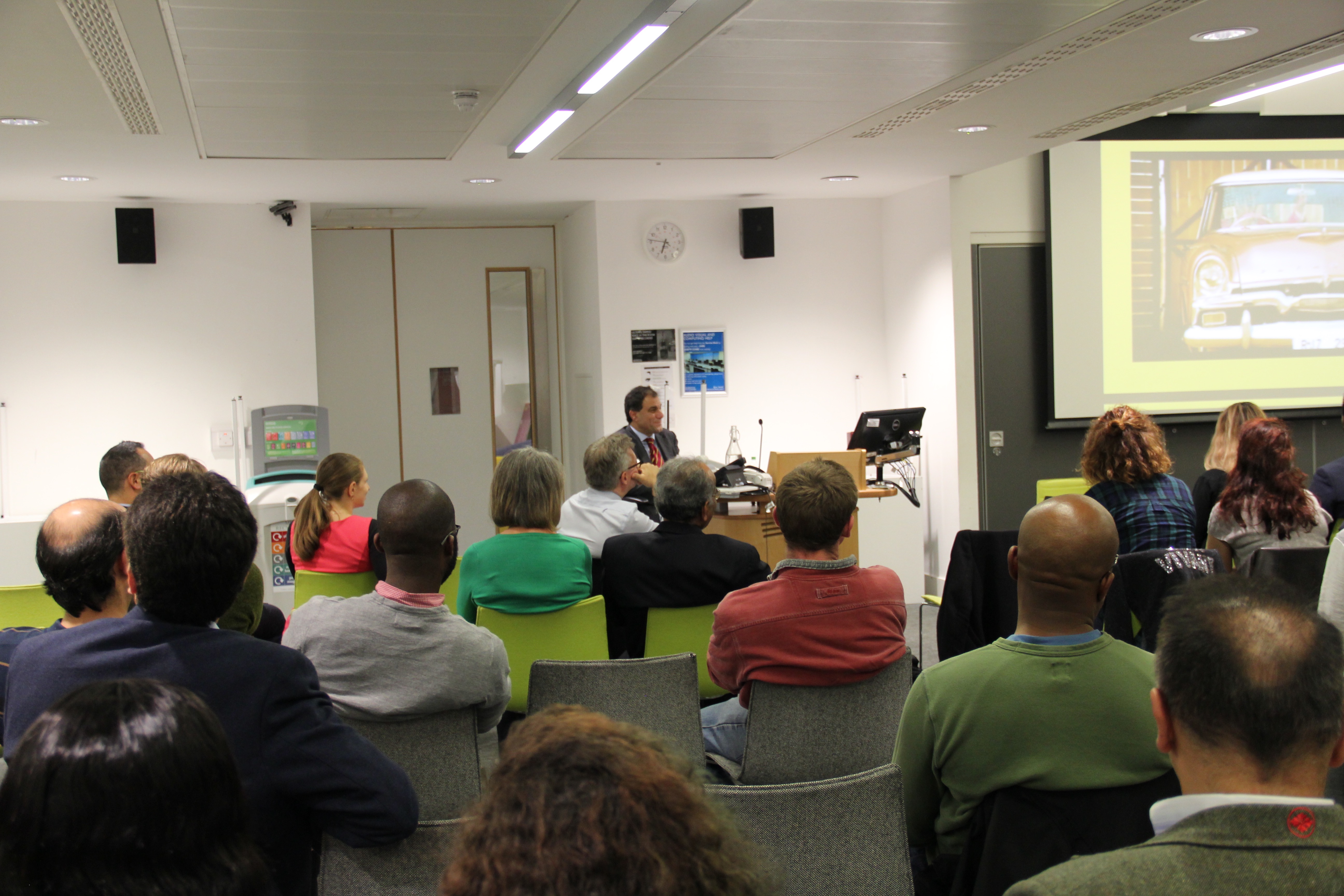 In his personal narrative, interspersed with an abundance of proverbial wisdom, such as 'empires were built on trust', 'innovation means jumping to the next curve' and 'it is better to fail doing the right things than to succeed doing the wrong things', he put forward (with a bit of humour) his 10 important P's seen as essential for any business: Product; Price; Place; Promotion; People; 'Phinance'; Passion; Profit; Partnership and Principles.
The learning points I took away from his inspirational presentation evolved around the essence of:
Keeping the right values based on personal integrity
Having more will rather than skill, as attitude is what matters
Looking ahead, as competition is there and you can never stay still
I hope that Cobra Beer will remain successful and extraordinary in telling us a compelling story and being unique, relevant and iconic for many years to come.  Thank you Lord Bilimoria for passing your 'pearls of wisdom' in your highly inspirational talk!
International Business with Chinese and Marketing placement student, Nicole Pramotton was also at the event who had this to say…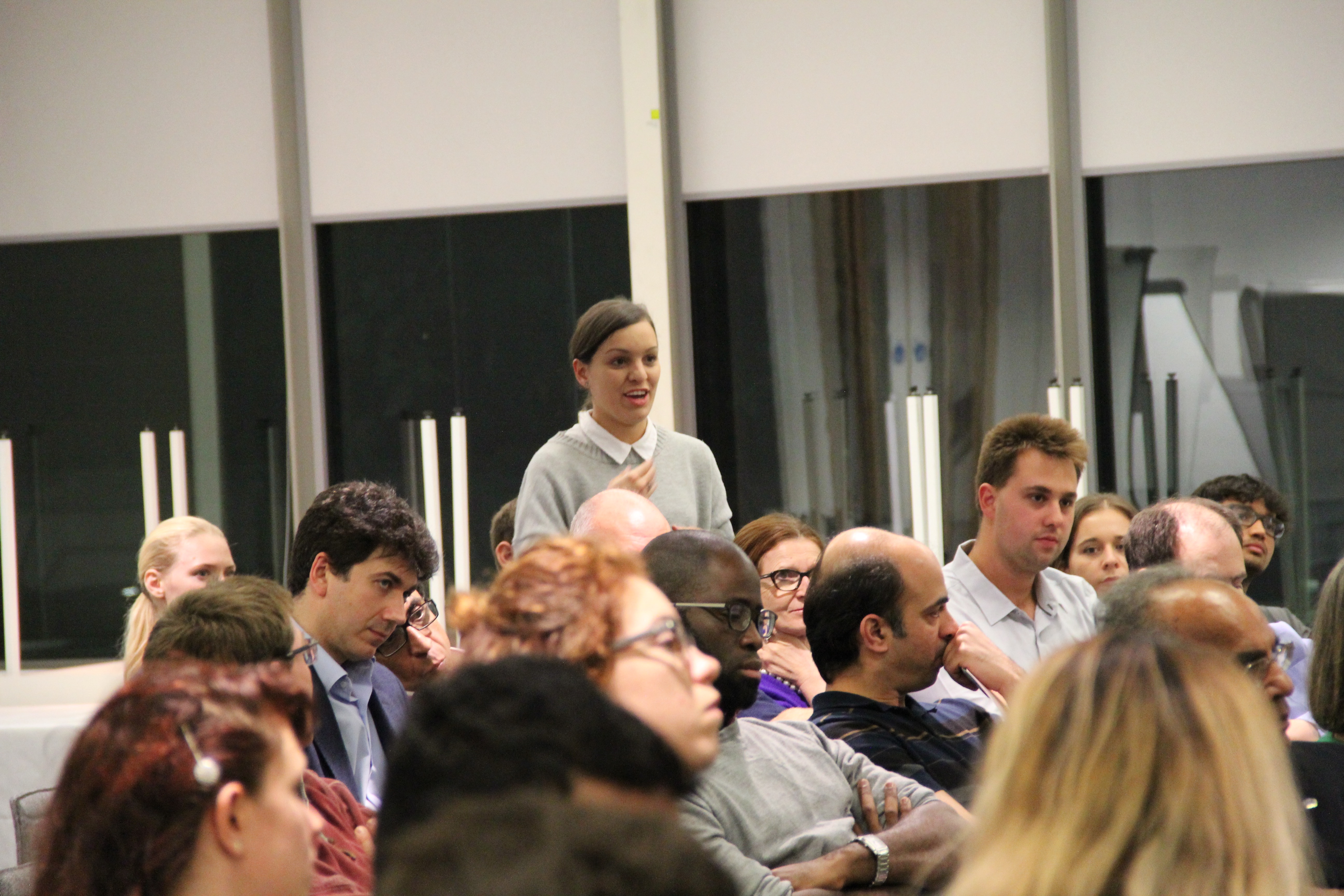 During the Q&A session, after the talk, a student asked him what guided him out of the financial crisis to grow up even stronger, the answer was: "A strong brand, a strong team and right values". Cobra Beer's vision, in fact, is: "To Aspire and Achieve Against All Odds, with Integrity". Moreover, Bilimoria also explained the importance of being creative and having a good attitude and how these have helped him with his business, he said: "One of the most important skills of being an entrepreneur is to be creative. Everyone has the ability to be creative".
One of the final questions was: "How did you manage to build such a successful business even though you belonged to a minority group?", Lord Bilimoria responded: "It certainly wasn't easy but I knew Cobra would have succeeded very quickly, I had to work hard but as Mahatma Gandhi once said – First they know you, then they attack you, then they accept you. My potential? I believe in myself and in Cobra Beer".
---
Thank you to Lord Karan Bilimoria for delivering such a fascinating talk to Westminster Business School and to Zorica Patel and Nicole Pramotton for contributing to this blog. You can find out more about Human Resource Management courses where Zorica contributes with her teaching expertise, and find out more about Nicole's course in International Business with Chinese.
Latest posts by Faye Murphy (see all)