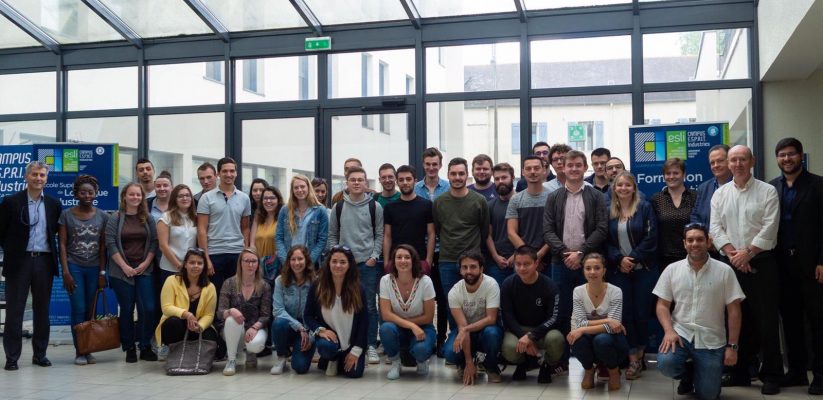 Westminster Business School Procurement students travel to Redon, France for the annual Residential
After departing Westminster Business School our journey started from London Gatwick Airport. The purpose of our residential visit was to participate in an intensive week long study programme from 16-21 June with the learning outcomes linking back to our postgraduate studies on the MSc Purchasing and Supply Chain Management. Following our flight from London Gatwick Airport to Nantes, at arrivals, we then took a private car to nearby Redon, France. The aim of the course was to improve and to enhance our theoretical knowledge and its practical application in procurement operations, purchasing and the risks arising from the management of complex supply chains. Furthermore it provided an opportunity to promote direct collaboration between Westminster Business School students and counterparts from the École Supérieure de Logistique Industrielle (ESLI) Campus ESPRIT Industries.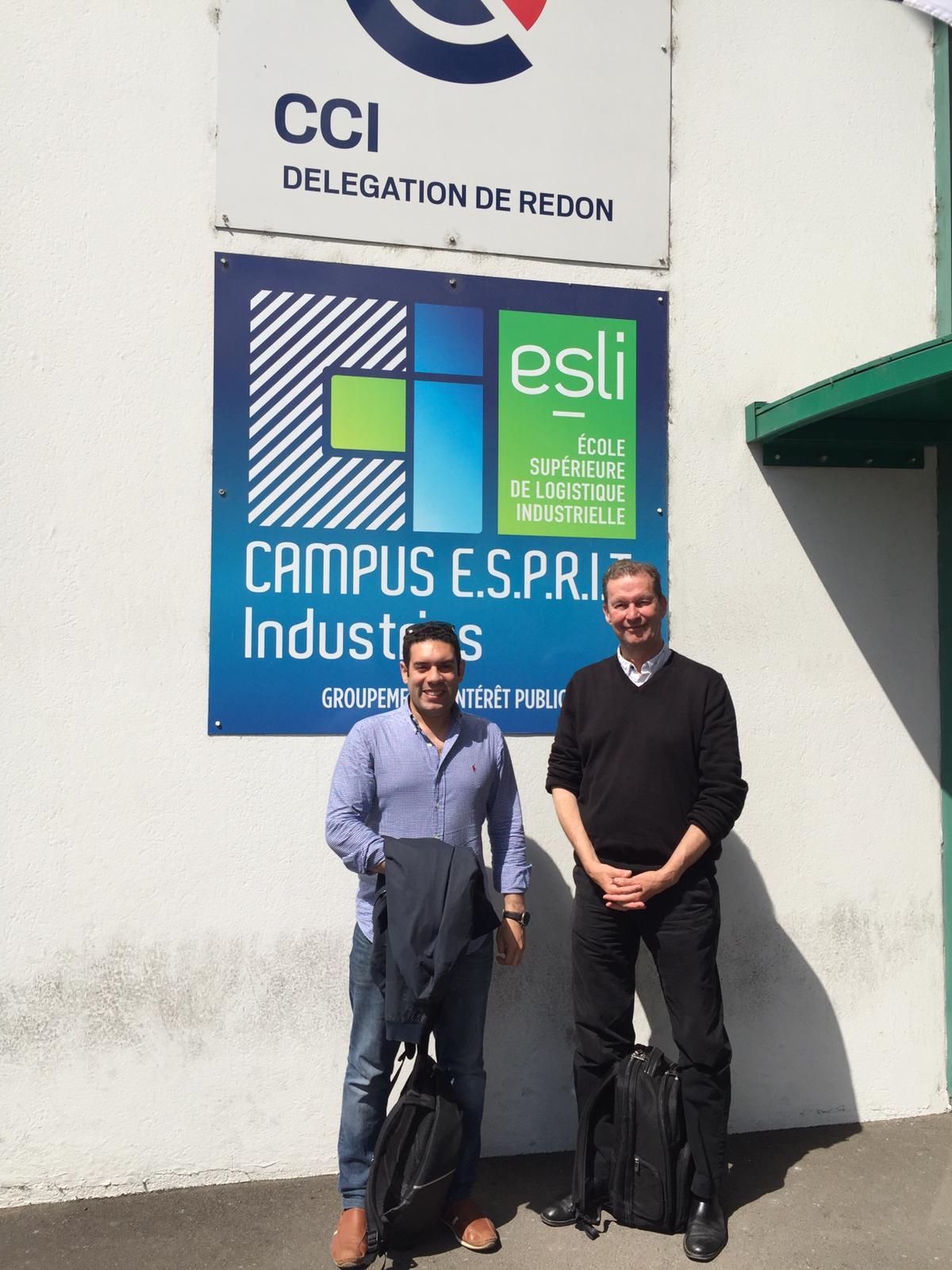 Our week in France: Lectures and Getting Started
Our week-long residential, began early on Monday morning with a pre-briefing session and introduction to the programme. Professor Tony Cragg gave the lecture that covered various topics related to the sustainability and green logistics focused on the "Triple Bottom Line": People, Planet and Profit (the 3Ps). We joined 65 students from the Institute to foster collaboration. This gave a range of insights into how companies can adjust their priorities to deliver sustainability. In the afternoon Nick Barnett, the Course Leader for the Purchasing and Supply Chain Management MSc, lectured on an interesting topic which is "servitization" in Industry 4.0.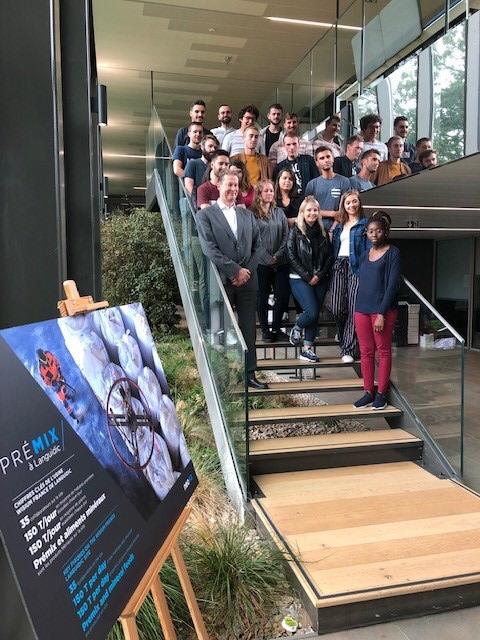 During the second day, Douglas Hales, Professor in Supply Chain Management and Professor Mehmet Yalcin from the University of Rhode Island (URI), lectured on a number of topics as Lean and Six Sigma, Triple Bottom Line and Design thinking. Numerous practical examples were alluded to, for instance, how Rolls-Royce incorporate lean six-sigma into their management systems. Afterwards, we split ourselves up into groups to undertake a practical exercise which entailed a lean six-sigma simulation. We then ran through a computer simulator exercise designed to sharpen our organisational abilities and strategic mindset. Therefore, it was a very interactive way of learning to improve production planning efficiency.
Industry Visit to Manitou and Pitching Business Solutions
On Wednesday morning the teams worked on their presentations in preparation for the Friday morning. Selected topics included the impacts of e-commerce, servitization, the six sigma methodology, and contrasting approaches to sustainable procurement in France and Brazil. This provided the perfect setting for the groups from WBS and ELSI to work collaboratively and proved successful. Meanwhile, my group visited Manitou that Wednesday afternoon. The firm manufactures fork lifts, cherry pickers and other heavy equipment. Marcel Braud founded Manitou in France in 1957 and personally designed the first forklift truck for use is rough terrain. The company is developing the use of robots thereby minimizing human labour inputs. Maritou has successfully automated all its warehouses, hence robots pick and mount the pallets.
On Thursday, Professor Minelle Silva from l'ESC de la Rochelle lectured us about the barriers and challenges which faces sustainability in Latin America. The week culminated with presentation day on the Friday. In competition with the other groups, we had just 25 minutes to pitch our solutions to the challenge posed.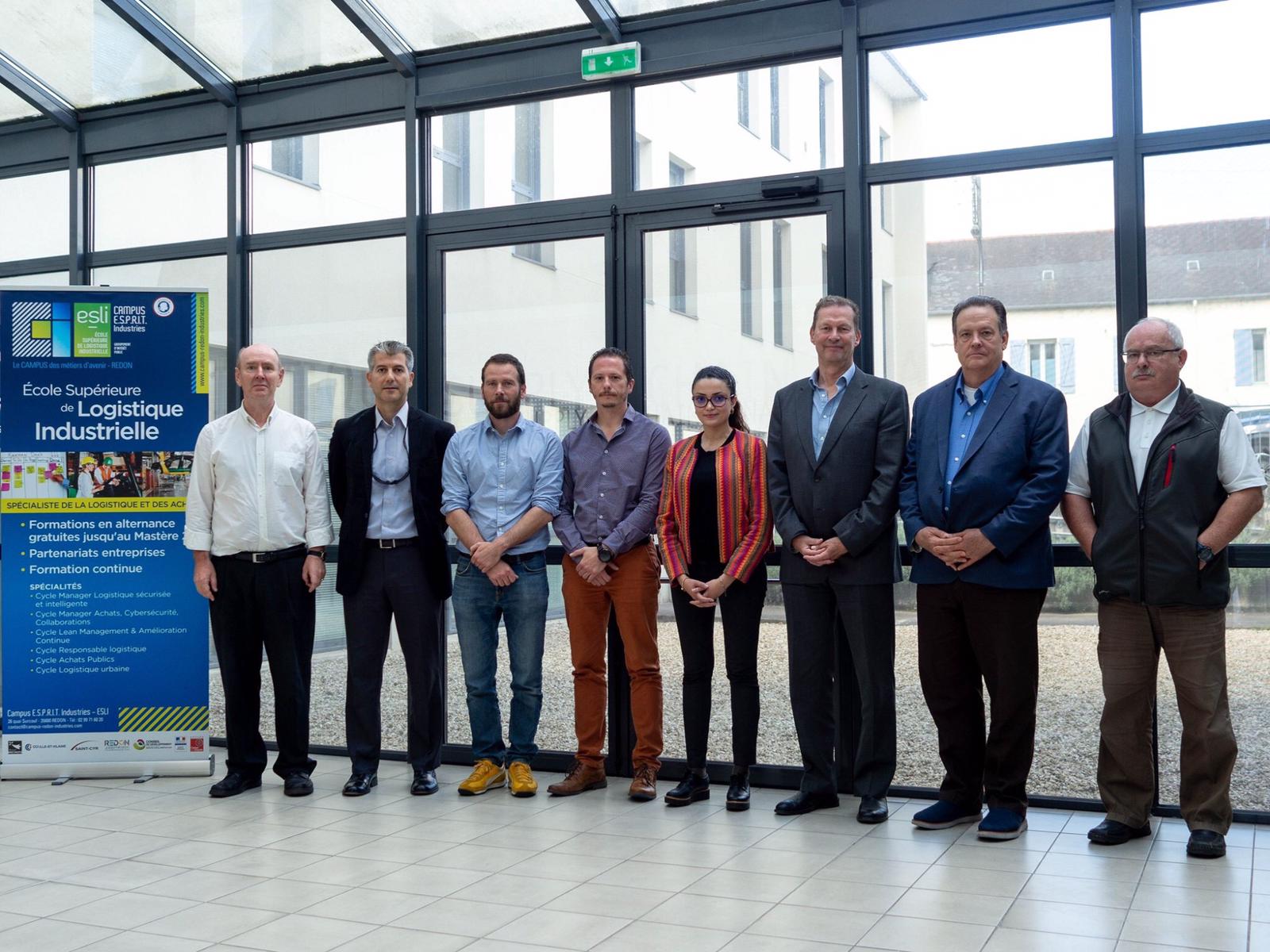 Reflections on what we learned and achieved
The trip met with all our expectations from an academic perspective due to the student-to-student exchange and the level of industry engagement. Moreover, I recommend it as great experience for students to travel for a week-long residential in a European country. A unique opportunity and I would therefore encourage all students to go next year.  I gained valuable practical as well as theoretical knowledge of supply chain management. Besides that I became more confident especially in terms of my "soft" communication skills and cultural awareness.  Going forward, I hope to develop these attributes further in my subsequent career when I complete my Postgraduate studies. The week proved a success.
________________________
Credits
Author and Photography: Mohammad Moftah, Current Student, Purchasing & Supply Chain Management MSc
Final Edit: Joseph Coote-Cowling
WBS Blog Content Manager
at
Westminster Business School, University of Westminster
Latest posts by Joseph Coote-Cowling (see all)