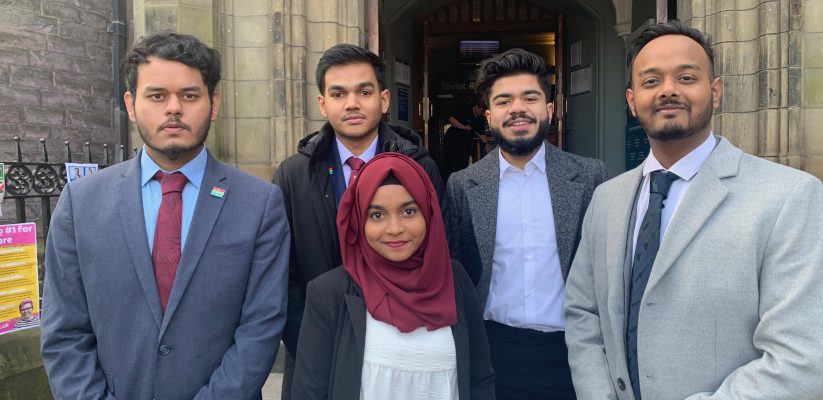 Westminster students have reached the Grand Final of the Universities Business Challenge (UBC) to be held at the IBM Head Office, South Bank. The team of five accounting students from Westminster Business School, consists of three final year and two first years. The team participated in the Edinburgh Semi-Finals on March 5th and bagged a place in the Grand Final on March 20 fending off stiff competition from 14 other teams from around the country including Universities of Liverpool, Edinburgh & Dundee. In fact the Westminster team came in second place, pipped only by last year's overall winners from Glasgow University.
Winning at the UBC Semi-Finals in Edinburgh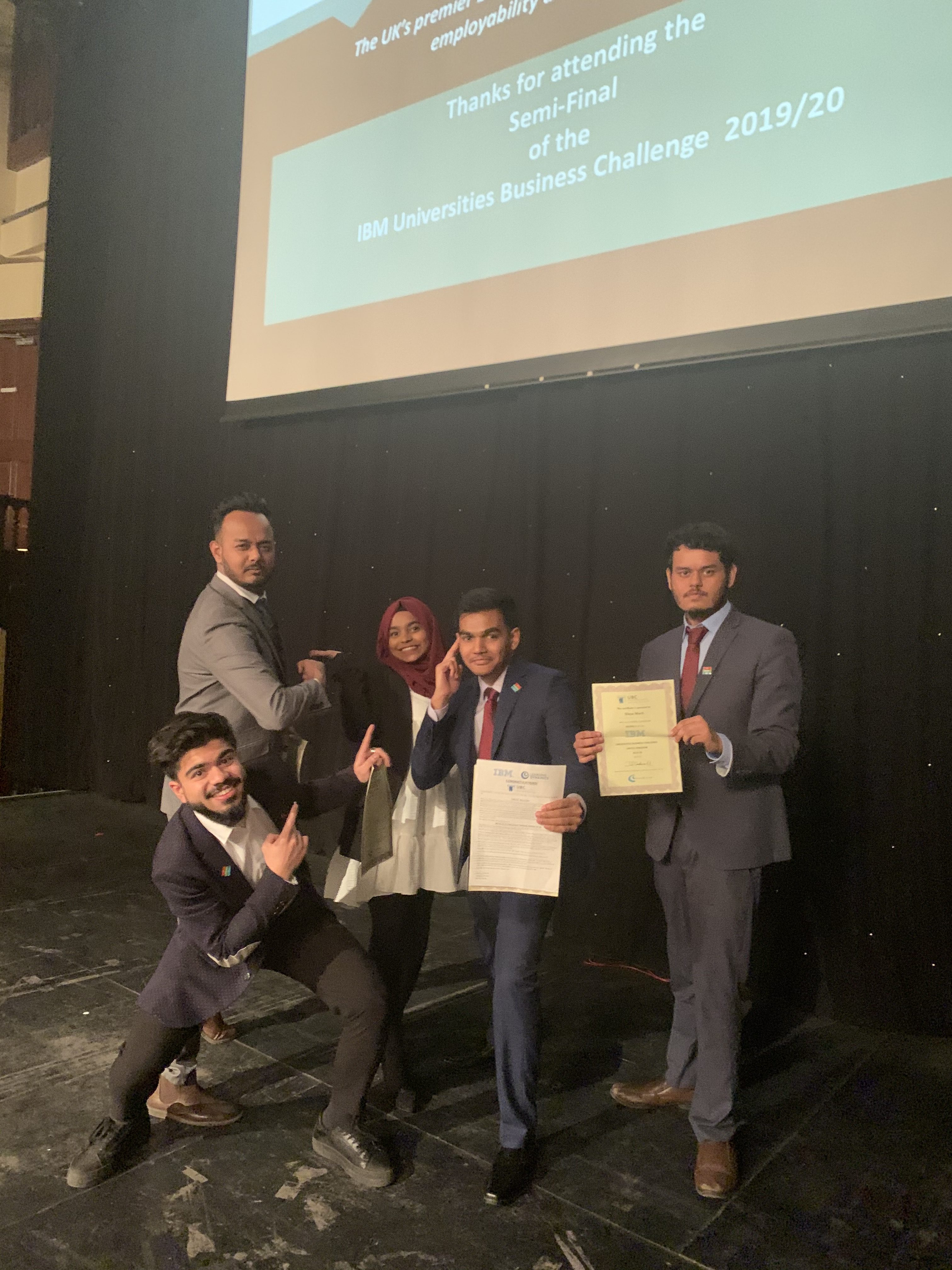 The competition was fierce, with back-to-back challenges all day covering several aspects of business, from creating and presenting new ideas, to modelling business decisions as well as making strategic operating decisions via business simulation. The final task was to produce a TV advert for their coffee product. Our students won the award for best presentation in completing this task. The students thoroughly enjoyed the day and it was an excitement in which I shared as the team mentor. We had several face-to-face meetings ahead of the UBC semis but mainly engaged in online conversations to plan for the penultimate stage.
One week, I threw them in to the deep end by giving them 10 minutes to prepare a business proposal. The students pitched directly to the Head of School and Director of Teaching and Learning in the School of Organisations, Economy and Society. They just got on with the task and rose to the challenge. We were all suitably impressed.
I really got to know the team better in Edinburgh, where off campus their personalities shone through. While they all study the same degree they are all quite unique, each bringing their individual qualities to the team. I especially loved the way they interacted with one another and how everyone's views were taken in to account. Their genuine friendship and respect for each other kept them in great stead throughout the competition. This went a long way towards making them such a unique and successful team.
Our Westminster team displayed a natural thirst for knowledge and an admirable determination to face any challenge. Throughout the weekend in Edinburgh they took pleasure in quizzing me on a wide range of facts from which I gained a wealth of specialist knowledge.
Looking ahead to the UBC Grand Final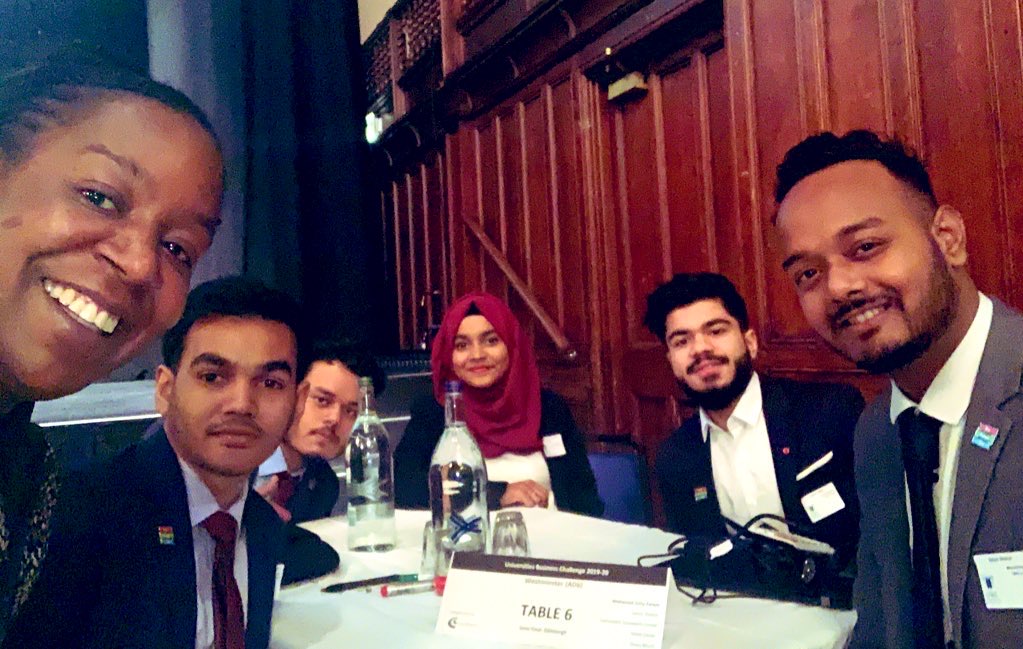 Despite the demands of final year, plus the fact that they are all working students with a variety of demanding roles they have come back better and stronger. So now are the third team of Westminster students to make it to the UBC Grand Final. They are already in the top ten teams out of nearly 300 teams that started the competition back in October. So, will it be third time lucky for our Westminster students? I wouldn't bet against them! But it won't be luck that carries them through- it will be their drive, intelligence, determination, their teamwork and their comradeship and I think it just might be Westminster year this year. We wish them every success in the final.
---
Thank you to the Karen Kufuor for contributing this news story. Edited by Joseph Coote-Cowling. 
Karen mentored the 2019/20 Westminster team that consisted of Divya (John) Murti, Satya Shekhar, Aklak Uddin, Fathimath (Zuru) Zareer & Zahy Zareer who all study on the BSc (Hons) Accounting degree

Karen Kufuor is a Principal Lecturer in the School of Organisations, Economy and Society and UG External Relations Coordinator at Westminster Business School.

Course Leader: Economics BSc Honours, Financial Economics BSc Honours

Latest posts by Karen Kufuor (see all)