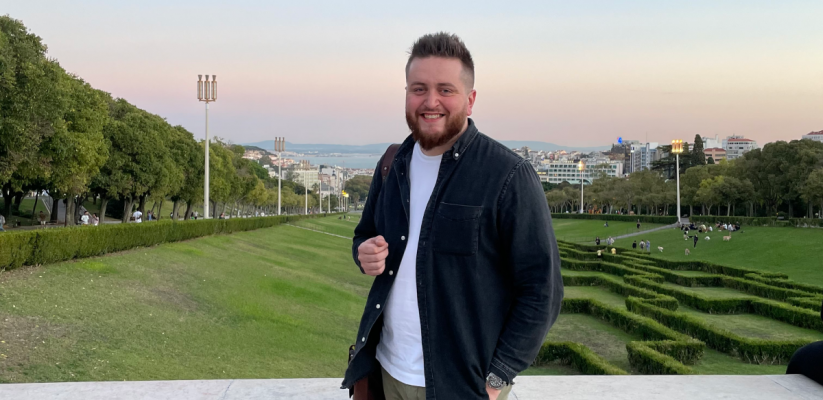 It seems insane to be writing this, but this year marks a decade since I first made the decision to study at Westminster Business School.
Having taken a gap year to follow creative pursuits, I made the decision to study a BSc in Business Economics at WBS, and this is a choice that I have never regretted. While I didn't arrive at University with a clear idea of what I wanted to do after graduating, I definitely arrived with an open mind and a willingness to grab new experiences with both hands, and I left with a launchpad into a rewarding and varied career.
Opportunities to nurture entrepreneurship
Something that Westminster Business School offered in spades is opportunities. From my first year of academic study, I was heavily involved in student societies, clubs, and the university's student enterprise, Westminster Business Consultants. While the latter seemed somewhat trivial at the time (after all, who's going to trust a group of beer-addled students with too much responsibility?) it definitely created relationships that have stood the test of time, and a decade later I am still very much connected to people whom I met through these activities.
When it came to my course, I was surprised by the depth and breadth of subjects that WBS offered. I was able to choose elective modules in foreign languages, behavioural economics, and marketing. The latter proved especially formative, as I went on to complete an Undergraduate placement year with Westminster Business School's very own marketing department, which was the best first step into the 'real' world of work that I could have taken.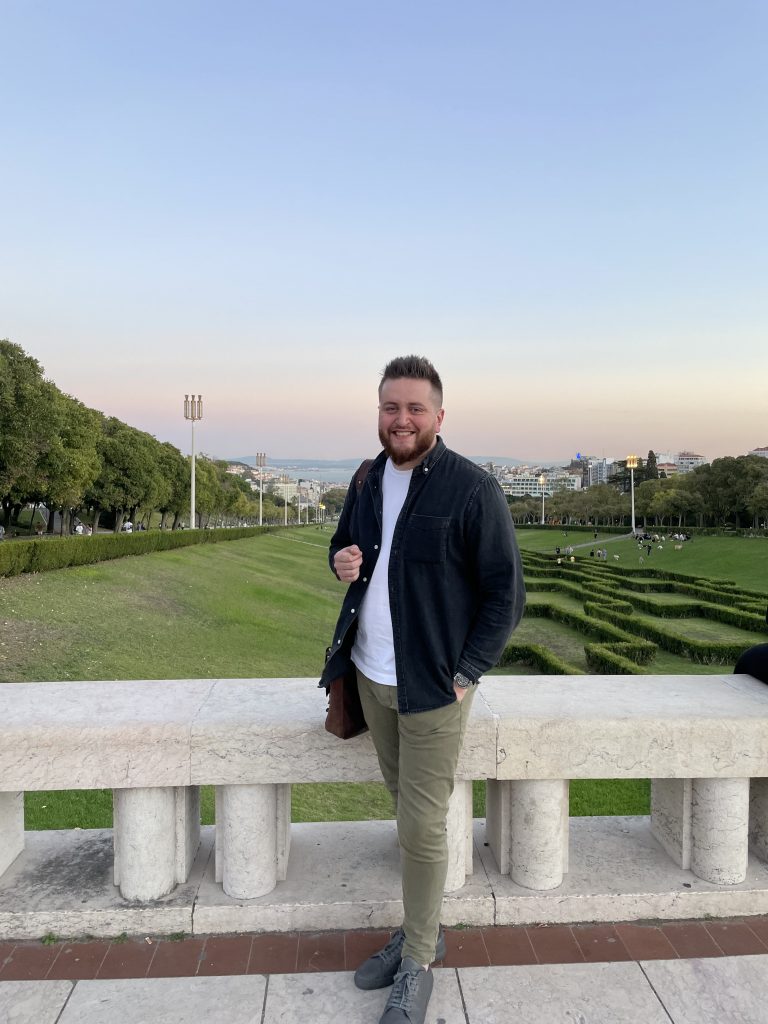 A seamless entry to a varied career
Since graduating in July 2016, I have pursued a wide-ranging career in marketing and business development, which has taken me from London, to Hong Kong, to Lisbon, and beyond. I have worked with organisations ranging from AI start-ups to global corporations such as Cushman & Wakefield. As a content marketing and SEO specialist, I have spent the last two years building my own consulting practice, and have since 'gone remote' and moved to my fiancée's native Tbilisi.
I have a firm belief that my time at Westminster Business School paid dividends that extend far beyond the riches of academia. The confidence that I grew, the subjects I learned, and the skills that I honed have made the beginning of my career far more successful than I ever could have dreamt. What was perhaps most valuable, however, was the broad range of people that I met during my time at WBS. Not only were my peers a truly diverse bunch of interesting, intellectually stimulating individuals from all around the globe, but so too were the academics that taught me and the colleagues that I worked alongside. Gaining the confidence and ability to interact with a wide range of diverse people, spanning cultures and geography, has been perhaps the biggest asset in my career, which has proven far more international than my upbringing would have suggested.
The highs and lows of forging one's own path
Now based in Tbilisi, I not only run my marketing consultancy remotely, but I also own a cocktail bar along with my fiancée and a business partner. I am convinced that my somewhat entrepreneurial career was kick-started by the strong focus that WBS placed on entrepreneurship when I was there, with an active student society focussed on the subject, an impressive array of connections to industry, and – perhaps most importantly – the notion that students from WBS can forge their own path, rather than defaulting to established paths.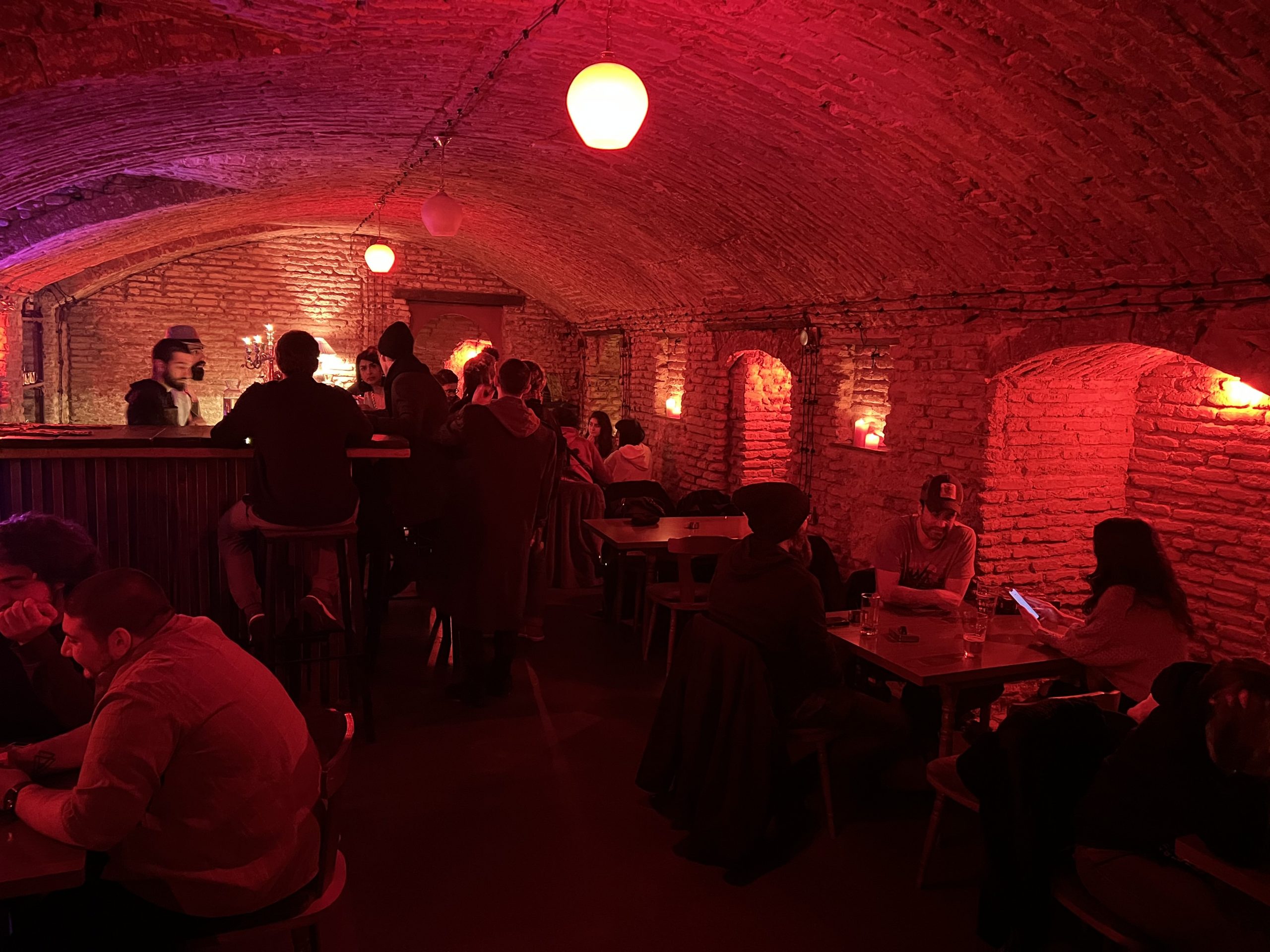 Finally, it hasn't all been plain sailing: Last year I founded a restaurant in Tbilisi, and everything that could have gone wrong did. This resulted in the difficult decision to temporarily close, and we are evaluating new locations at the time of writing. This somewhat painful experience has required resilience and clear decision-making. I believe that I received a rounded view of entrepreneurship at WBS, who even introduced me to the founder of Pret A Manger, an alumni, who sold his business for £1 when it was failing, only to see it become what it is today.
For anyone reading this who is considering studying at Westminster Business School, my advice is to take the leap of faith, and embrace every opportunity that WBS gives you with an open mind. Marylebone holds happy memories for me, and was definitely the ideal training ground for my somewhat unconventional career beginnings.
---
Robert Mitson is an Alumnus of the University of Westminster and holds a 1st Class BSc (Hons) degree in Business Economics. Read further contributions from our Alumni Voices.
Westminster Business School continues to offer Economics courses at Undergraduate and Postgraduate study levels as part of our rich and varied portfolio.
WBS Blog Content Manager
at
Westminster Business School, University of Westminster
Latest posts by Joseph Coote-Cowling (see all)