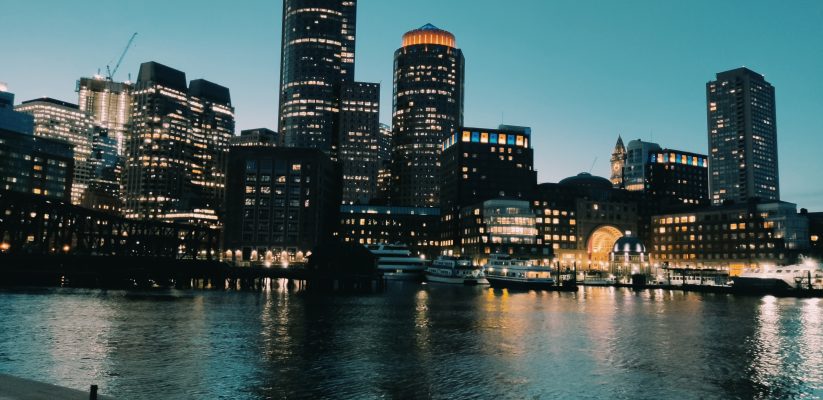 Michele Anastasio, an Economics BSc student, discussed his semester abroad with his course leader, who asked all about his experience at Suffolk University in Boston, USA. In this blog, Michele talks about why he decided to undertake a semester studying abroad, what he enjoyed the most and importantly if he prefers London or Boston!
What made you decide to undertake a semester abroad?
Definitely, the opportunities that are available. What really made me choose to go was the possibility of meeting new people and networking. When I chose to undertake my semester abroad the world was still recovering from COVID, so there was still a lot of uncertainty about travel, but I am so glad my curiosity overcame any fear and I decided to go.
How did you decide on which partner University to study at?
The modules available and the student life were the key drivers. At Suffolk University, there were several interesting courses as well as dozens of student activities. I took four modules, which made the semester challenging but exciting. Some of the most fascinating modules were 'International trade' and 'Game theory'. As for student activities, I took 'part in Suffolk's Blockchain club, which met regularly and held networking events throughout the semester. Also, the university occasionally held meetups for exchange students, so we got to meet people from all over the world.
How easy was it to organise studying abroad for one semester?
There are many things to take care of (visa, accommodation), so it certainly takes up energy. However, the University of Westminster has some great resources available to support students going overseas. The global opportunities site was particularly helpful in arranging the academic side of things. It helped with choosing modules and planning my credits. I opted for private accommodation which I organised myself, but the site also had pointers about living in the US.
What did you like most about your semester studying abroad?
Connections. I met a lot of interesting people that really enriched the overall experience.).  I'm still in touch with one friend from Boston and one from south Africa. No plans to travel to visit them, but hopefully after graduation. (Oh and I loved pepper jack cheese).
What was the most difficult part of studying overseas?
Probably the hardest part was readjusting to a different environment. While both the UK and the USA have many cultural similarities, there are still several differences. One is the amount of sugar in literally every food and beverage, also there's the fact taxes are not being included in prices, and lastly, I was surprised at the quality of roads and public transport. 
How does the Boston system compare to Westminster academically and in what way is it different?
Overall, very similar, but some key differences are that in Boston there is a much stronger focus on timed assessments and that all time spent with lecturers is in the form of lectures; instead of seminars students are invited to collaborate independently.
You did well academically oversea, what do you think was the secret to your academic success on your semester abroad?
Listening to lectures and asking questions was the most important determinant of my academic success.
What do you wish you knew before you went to study abroad?
How cold the Northeast really is. I wasn't ready for that weather. I knew it would be cold, but I wildly understated the situation. It dipped to -15 Celsius during a heavy snowstorm. That's the coldest I've ever been!
What was the biggest adjustment you had to make when moving to Boston?
Public transport impacted me daily. I was accustomed to London's reliable and efficient transport network, so Boston took a bit of adjustment.
What did you miss when in Boston?
Unbelievably, London's weather.
What do you miss about Boston now?
The friends I made there and the ocean.
What impact do you think the semester abroad has had on you overall?
It taught me many things about myself and gave me some perspective on a different way of life. So overall really positive impact.
Would you recommend the experience to other students?
Describe one of your best memories from Boston.
One of the nicest memories I have in Boston is my first NBA game. I watched a Boston Celtics game with a few friends in the Boston Arena, and the whole experience was extremely exciting. There was an amazing vibe throughout the stadium that really made the match a once in a lifetime experience.
London party vs Boston party... who wins?
Students can expand their international horizons and fulfil their global potential by taking part in one of our many opportunities to volunteer, study and work overseas. If you learning about studying abroad visit our Global Experience section.

Marketing Intern
at
University of Westminster
I am a Marketing Communications student in my third year of university.

👉 Currently on my placement year as Marketing Intern!

Latest posts by Giulia Pilleri (see all)