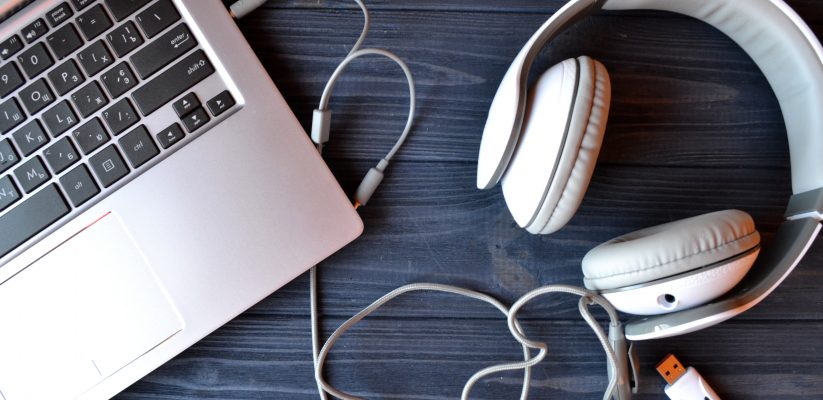 Recent Masters graduate Debbie discusses how she found similarities between her dissertation thesis and the challenging task of completing it.  
 
It takes me a long time to write anything because my attention span has been short for years. But why? I don't know, maybe it's due to the amount of daily choices we face in order to use our time effectively, or maybe my natural tendency to operate at maximum capacity most of the time and keep busy. Like a lot of people wondering why they do things in the way they do, I thought at the start of my Masters that smartphone and social media companies were 'to blame' for reeling me in and splintering my ability to concentrate. Accordingly, I chose to write my dissertation on the attention economy to try and discover a link between industrial design and users' social media habits.
From the start, it was painfully clear that the biggest irony of writing a 15,000-word dissertation about the attention economy was overcoming my own attention economy challenges and focussing on one task and that task alone. This was the biggest assignment I've ever had to do as part of the Social Media, Culture and Society MA – and in order to do that, I shut myself away in our basement flat all summer and focused on writing. Along the way, I'd realise that new media isn't to blame for society's problems as discussed in part of David Gauntlett's critique of media effects research, as well as being disheartened to see that very argument being replicated in a retrogressive, negative sense through Netflix's new documentary drama 'The Social Dilemma'.
It was thrilling to write about such a timely and relevant subject and to become part of the debate, forming my own opinions and conclusions.
As for the actual act of writing a dissertation: it's a very intricate process where you question everything each step of the way and undergo so much self-interrogation. Even within what seems like an ample amount of words, you have to account for everything you say, justify its relevance and importance to your argument and back it up with existing theories and facts. I have never had to question what I think and why in such detail before. So, to be undergoing that very specific internal process, indoors with the sun shining and nowhere else to be or go because of the pandemic, was a very unique experience.
As always I turned to music to help escape, discovering 'The Beach Boys' West Coast Pop classic 'Sunflower' helped soothe my mind and mentally transport me to a Californian beach in 1970. Also to set my head ahead of a morning's study and feel like I was in the library I'd press play on 'Music For a Forgotten Future' by Mogwai. Something about that glacial composition would get me into the right gear and settle down to tackling the day's task. From there, I let Spotify's algorithm decide the tunes for the next hour. It was deliciously ironic to let the recommendation mechanism curate my soundtrack while writing about how Like buttons propel the algorithms which mediate our communication. Here's the Post Rock Study Blues playlist my Spotify created (with a little human help from me).
Overall, writing a dissertation was the hardest challenge I've faced for some time, but also, thankfully, the most rewarding. Although I faced many difficulties completing the assignment, needless to say I'm endlessly grateful for the patience, insights and support provided by my supervisor, the staff who tutored me throughout the MA, my partner, family and friends inside and outside the University of Westminster.
I should end on an upbeat note: I found out mid-October that I achieved a distinction for the MA and I've been offered a PhD place for the following academic year to continue and deepen my study in this area. I am utterly thrilled and relieved!  Returning to university later in life has been one of the best decisions I've made in a long time, I couldn't recommend it enough. If anyone is thinking of doing the same thing, please seize the opportunity to broaden your mind if you can.