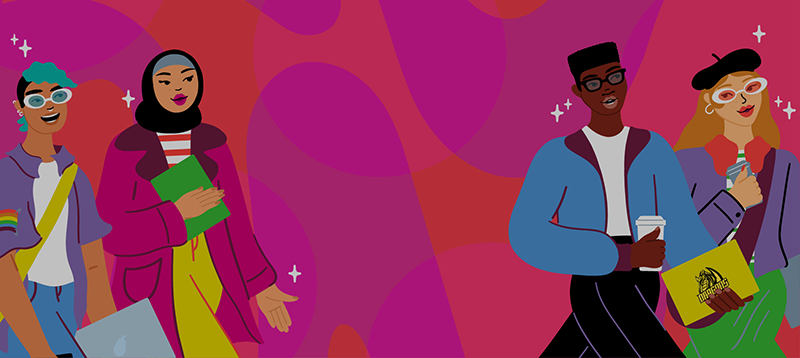 Calling a clearing hotline may seem daunting, but there are plenty of steps you can take to help you prepare. Read on to find out what to expect from making a clearing call on results day, as well as some top tips from our Admissions team.
Once you're through to a friendly clearing advisor, you'll be asked a few basic questions such as your name, email address, phone number and what results you have achieved. 
You'll also need to have:
Your UCAS ID and Clearing number (which you can find in UCAS Hub)

A full list of your qualifications, including GCSEs

Your personal statement, so you can refer to this during your call

A pen and paper ready to write down any notes
Make some notes about your chosen course
Next, you'll be asked about the course you'd like to apply for. This is your chance to really sell yourself to the clearing advisor, as they're looking to hear about why you are interested in this particular course and why you'd be a good fit. You may also be put through to speak to one of the academics from the course. 
Top tip: "It's really important to research the course and the universities you want to apply to before giving them a call."
Why not make some bullet points on why you want to study the course ahead of your call? For example, you could make some notes about what in particular has sparked your interest, such as a particular module or what a recent graduate has gone on to do. 
Having some notes in front of you will help you appear more confident, show you've done your research and will help to make a good first impression.
Write down a list of questions in advance
After speaking to the clearing advisor or academic about your chosen course, you'll also have the opportunity to ask any questions you may have. 
Top tip: "Have a list of questions that you'd like to ask before you call"
Making sure you have a list of questions is really important, especially if you are feeling nervous on the day. For example, you could ask if the university still has any accommodation available, what sports teams and societies the university has or what students who have graduated from the course go on to do. 
Whilst it's not essential to ask questions, this is a great opportunity to ensure the course you're applying for is the right choice for you.
Psychology student Jamila says… 
"Before placing my call to the Clearing hotline, my sister and I sat down and made a list of questions I had. We went through pros and cons of different unis and different courses, and what paths I would be interested in. I called up the hotline after that. I was nervous, but it was easier once I thought about it through the lens that I had nothing to lose but everything to gain. It felt more hopeful and less scary that way."
Look up clearing hotline numbers ahead of results day
Top tip: "Make a list of universities' clearing hotline numbers in advance so you are ready to call them on results day."
Being prepared for Clearing is key. To avoid any additional stress or panic, it's a good idea to have already made a note of any clearing hotline numbers you want to call in advance. Having all of this information on hand will really help you on the day.
Once you have your results, you can call our friendly Clearing advisors on:
 0204 525 4429
For more advice on Clearing, check out our Clearing webpage or speak to one of our team via live chat.