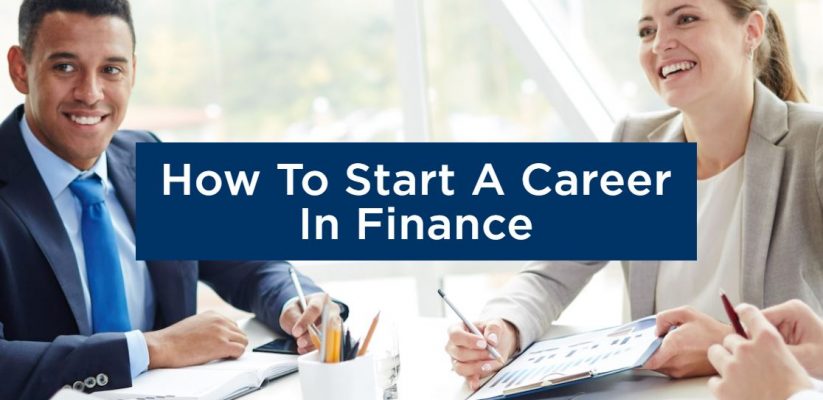 In life, there are three big decisions you must make:
Where you live
Who you love
What you do for a living
If you subscribe to this belief, choosing your career is one of the most consequential choices you will ever make.
The financial industry is an obvious choice for individuals with a flair for numbers or those who love the world of personal finance and investments. That said, the pathway to many careers in finance is often unclear, given the number of career options available. In truth, many financial career hopefuls simply don't know where to begin.
This article will provide general guidance on how to start a career in finance with a focus on financial analysis, wealth management, and investment banking. If you are a recent MBA graduate interested in your career options after an MBA in finance or are curious about the best careers in finance, please read on.
---
Financial Analyst
The career of a financial analyst is a versatile one. At its core, the role will require individuals to analyse and evaluate various assets and data for the benefit of either internal or external clients. This analysis can include investment analysis, cost modelling, and budget developments. Corporate financial analysts will also use their training to provide an analysis of data to spot trends and develop forecasts. Naturally, this work is well suited to individuals with a advanced degrees in financial management or MBAs in finance. So, how does one become a financial analyst?
Generally speaking, a bachelor's degree in finance, accounting, or a related field is a minimum requirement for any financial analysis role. Senior analysts are expected to hold an MBA in finance and secure several years of experience in a junior role before being considered for senior analyst roles. As with any career in finance, the opportunities available to you in this role will expand as your knowledge and skill set does.
When it comes to financial analysis, the most coveted qualification is the Chartered Financial Analyst (CFA) certification offered by the CFA institute. Prospective financial analysts interested in taking their career to the next level may well consider embarking on this challenging program. Top employers of CFA program graduates include J.P Morgan, Goldman Sachs, BlackRock, and the deVere Group.
---
Wealth & Asset Management
Wealth and asset managers are responsible for managing the investment portfolios of high-net-worth individuals. Their role typically involves two core services: financial planning and portfolio management.
Much like financial analysts, no regulatory body is responsible for wealth and asset managers. As such, there is no formal pathway to securing the role. Instead, employers expect prospective applicants hold a degree in a related subject like finance, accounting, or economics.
Graduates of these qualifications will typically move onto graduate programs or junior roles within wealth management companies to gain the experience required to grow into a wealth and asset managerial role. Generally, three years of experience in a junior position is needed to progress into a wealth management role.
For wealth and asset managers, the Chartered Wealth Manager qualification is the most prestigious certification one can achieve in this field. Typically, this qualification will be suitable for those individuals who are already employed and wish to demonstrate the highest levels of competence in managing and devising investment portfolios that meet their client's needs.
To secure a place on the course, applicants must secure an appropriate benchmark qualification to qualify for entry. MBAs in financial disciplines and the Chartered Financial Analyst qualification are considered appropriate benchmark qualifications for the Chartered Wealth Manager qualification. Full details on these benchmark qualifications can be found here: https://www.cisi.org/cisiweb2/cisi-website/study-with-us/wealth-retail/chartered-wealth-manager-qualification.
---
Investment Banking
Perhaps the most esteemed career in the finance industry is that of the investment banker. The role of an investment banker can be quite broad as the specifics of their role will depend on where they are employed.
In short, investment bankers act as financial advisors to corporations. Their core role is to assist their clients by facilitating the growth of their businesses. This business growth is achievable in several ways such as IPOs, raising capital from the financial markets, assisting in corporate mergers, and spearheading the acquisition of smaller companies.
Investment bankers can be separated into two camps: corporate investment bankers and operational investment bankers. As a corporate investment banker, your role will be client-facing. Your responsibilities will include developing business relationships with clients and advising them on how to achieve their financial goals. Further, you will also have the responsibility to negotiate and help structure the terms of any deals you may help broker.
Unlike corporate investment bankers, operational investment bankers work on the back end. They ensure that businesses operate efficiently. Your responsibilities will include developing new systems that maximise profitability, overseeing transactions, and troubleshooting systemic problems.
Much like the other career options in this article, there is no formal pathway to a career as an investment banker. Instead, prospective investment bankers need to hold a degree in a related field. Although competition for these roles is fierce, the demand for talent is equally high. Those with the talent and skills necessary to succeed in this field can expect accelerated career progression and lucrative compensation packages.
Investment bankers will usually begin their careers in an analyst role. Several years of experience in an analyst role would provide the necessary grounding in finance that would be required to progress into an associate's position. Once you have spent several successful years working as an analyst, you may be promoted to associate, where you will manage your team of analysts. After reaching an associate position, depending on your place of employment, there are several potential pathways that include vice president positions, directorships, and more!
---
Although we consider these three careers to be the best careers in finance, they are far from the only options. If you do not believe any of these career options are a good fit, we encourage you to continue to look for other financial roles you may be interested in.
***
Big thanks to the DeVere Group team for this article! You can find the original version, as well as more information on their website.
Passionate about Student Engagement, Data Management and content creation
Latest posts by Anna Dolidze (see all)