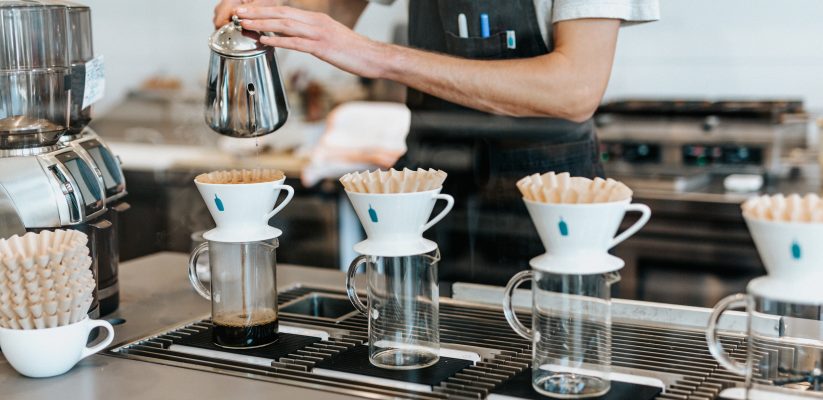 Let's be honest.. Studying in London can be expensive and we always get queries about finding part-time work!
Whether you're starting university or a recent graduate, working part-time improves your employability, widens your networking opportunities, and gives you the chance to meet new people and make new connections. London provides excellent opportunities to gain work experience in a variety of sectors and industries!
We would recommend getting a part-time job, whether online or in person! It can help you structure your week, maintain a momentum, and provide your brain with a much-needed distraction from your course. Any part-time job will equip you with a range of skills that will make you more employable, for example:
| | |
| --- | --- |
| Part- time job | Key skills |
| Server in a fast-food restaurant | Working under pressure |
| Office temp | Adaptability and flexibility |
| Data entry clerk | Numeracy |
| Waiter/waitress | Juggling competing priorities |
| Receptionist | Verbal communication |
Below are a few selected part-time opportunities currently advertised (as of September 2023) but which are closing soon, so why not have a look?

Youth and Support Worker – Residential and Community Settings
Children's Science Presenter – Sublime Scientist
Architect Technician – Autocad drafter
Social Media Videographer & Content Creator
You will also find plenty of external job vacancies available on Engage Employability.
Here's a list of some useful websites that will give you the best results:
Want more? Check out the 11 best UK job boards on here.
International Students and part- time work
For those of you who may be international students, know your workplace rights and the visa you will need. Whether you are thinking of part-time work, placements, volunteering or a graduate role, check out the following links to find out and ensure that you are being treated fairly and within the boundaries of UK employment law:
Additionally, the type of visa you will need, and the process for applying for it will differ based on the type of course you plan to study, the length of your course and several other criteria. Make sure you understand your visa status and whether you can work.
Careers Support
Take advantage of everything the Careers and Employability service and Early Career Support for graduates (for recent graduates from three years after graduation date) has to offer including:
Good luck! Don't forget, the UoW Careers And Employability Service Team are here to support you in your career journey! You can meet a Career Consultant and review your CV together, practice your interview skills, and much more.
For any careers support, please reach out to us via the channels below.
E: careers@westminster.ac.uk| Website | Facebook | Twitter | Instagram |Careers Blog
Passionate about Student Engagement, Data Management and content creation
Latest posts by Anna Dolidze (see all)