Mahmoud Aldraimli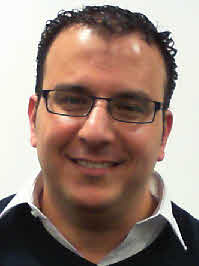 After working in the software and telecommunications industry for ten years, Mahmoud joined the University of Westminster in September 2017 as a Doctoral Researcher in Health Data Science and Machine Learning funded by a Quintin Hogg Trust scholarship and supported by the Health Innovation Ecosystem, which he has just joined as Research Fellow. As industry attention shifted towards intelligent solutions by utilising AI and Big Data, I decided that it was the right time to pursue further research to use my skills to investigate the application of Machine Learning techniques to improve patients' health. He is also part of the Health & Social Care Modelling Group within the School of Computer Science and Engineering and an associate member of the Cancer Research Group within the School of Life Sciences, investigating how Artificial Intelligence and Big Data can be leveraged to predict breast cancer occurrence using big data obtained from the UK Biobank. During his PhD he became part of the UK STFC-funded Radiotherapy Machine Learning Network, based at the University of Manchester, leading a group of experts working together on the application of Machine Learning to predict radiotherapy toxicity in cancer patients.
Professor Jimmy Bell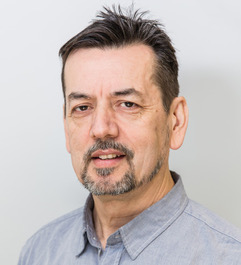 Jimmy joined the University of Westminster in August 2014 aiming to create a new Research Centre for Optimal Health (ReCOH). He has a long interest in obesity research and the factors that determine optimal health and accelerated ageing. Jimmy completed his PhD at London University, in 1987, developing MR techniques to assess biological processes and went on to work as a post-doctoral researcher in metabolism and obesity. He subsequently joined the Royal Postgraduate Medical School as a Lecturer. Worked extensively on the development and application of in vivo methodologies for the study of disease development, demonstrating for the first time the importance of gene-environment interaction in obesity. Joined the MRC CSC (Imperial College London) in the mid-90′, where he was appointed Professor and Group Head. The main goal of his research program was in integrating biochemical, molecular biology and MR techniques to define the influence(s) of candidate genes and specific environmental factors on optimal health and chronic diseases, particularly those associated with adipose tissue metabolism and function.
Professor Thierry Chaussalet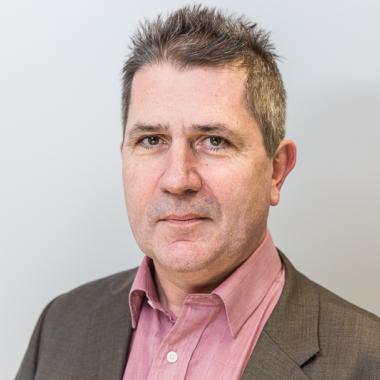 After receiving a PhD from North Carolina State University (USA) in Probability and Stochastic Processes, Thierry started his career in the UK as a lecturer in Decision Sciences. With a growing interest in modelling health and social care, he co-founded in 1998, with Professor Peter Millard, the Health and Social Care Modelling Group at the University of Westminster and became Professor in 2007. His research interests are around quantitative modelling of management processes, intelligent data driven methods for informed decision making, resource planning and management. Thierry serves on the Editorial Board of various healthcare modelling and analytics journals, and has edited several special issues of internationally recognised journals. He is member of the NIHR Peer Review panel, and was a member of the EPSRC Peer Review College 1996-2016 and expert evaluator for the EU FP7 ICT programme (2013). Keen promoter of the use of data driven modelling and simulation approaches for the management of healthcare, he is also Chair of the Operational Research Health and Social Services Special Interest Group, and founding member of MASHnet, the UK network for Modelling And Simulation in Healthcare.
Justin Haroun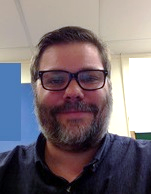 Justin gained a BSc in Health Sciences: Complementary Therapies in 2001. As part of his course he specialised in Therapeutic Bodywork during his studies and was trained by Leon Chaitow in advanced soft tissue techniques. After graduating he continued his training, qualifying in myofascial Integration. As a bodyworking he specialises in restoring function. He also went on qualify as a Hakomi therapist, studying with Donna Martin and Ron Kurtz. Hakomi is a form of body centred psychotherapy that uses sophisticated applied mindfulness to help a person understand and transform habits and beliefs that do not serve them well. Having passion for human potential has led him to establish a number of projects across the University. Most recently, with Prof David Peters, he has established the Westminster Centre for Resilience, which aims to transform stress and negative patterns into resilience using physiological and behavioural biometrics to enable individuals, teams and organisations to flourish. The Centre is a cross faculty initiative that brings together a multidisciplinary team to work with resilience in business, health and education. He is also currently undertaking a PhD in Reflective Narrative with Professor Chris Johns at the University of Bedfordshire.
Dr Skaiste Linceviciute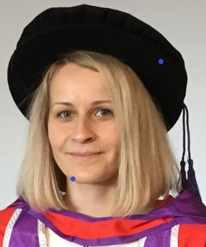 Skaiste has a BSc (Hons) in Psychology and a PhD in Health Sciences and Social Work at the University of Portsmouth. She has recently joined the Health Innovation Ecosystem team as a Research Fellow and will be contributing to the existing and new research opportunities and collaborations. Skaiste is at the exciting start of her career and has already worked on a number of projects supporting different stages of research. Her experience spans across several areas of health and wellbeing, and she is particularly interested in carrying out qualitative and mixed design studies. Her research interests focus around the experiences with chronic illnesses and psycho-social wellbeing of different populations and age groups. Skaiste's PhD is about the experiences of older adults with a long-standing and a late onset asthma. Using different methods and approaches she was successful in researching people's narratives that explored the meaning of living with asthma for older persons. Skaiste is also currently working on a collaborative project with the University of Portsmouth that is about the sleep disturbance, mental health, wellbeing and educational impact in UK university students.
Professor Damien Ridge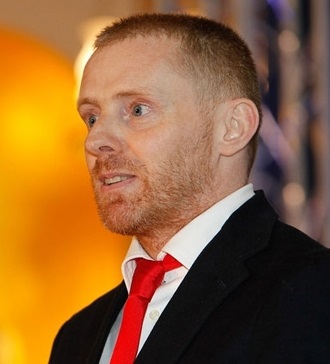 Damien is Professor of Health Studies, as well as a psychotherapist working in the community. He has a background in the social sciences and qualitative research. He previously worked in the Health Experiences Research Group (HERG) at the University of Oxford. There, he developed research that fleshed out for the first time what recovery from depression actually entailed for patients. The National Institute of Clinical Excellence (NICE) subsequently adopted Ridge & Ziebland's (2006) research on recovery extensively in their guidance on the treatment and management of depression in adults in the UK (2010). More recently, he has explored using patient narratives as a form of treatment (Ridge, 2012), and has looked at how depression is shaped and constructed by social experience (Ridge & Ziebland, 2011). Damien is committed to putting patient evidence at the heart of health considerations. With a h-index of 27 and an i10-index of 46, Damien has published over 80 peer-reviewed academic journal papers/book chapters. His key areas of study are mental health, gender and chronic health conditions (e.g. chronic fatigue, cancer and HIV). His work currently has been funded by the MRC/ESRC, NIHR, Department of Health, NHS, Wellcome Trust, Make My Day Better (MMDB), Quintin Hogg Trust (QHT) and various other charities.
Dr Meliz Sahuri Arisoylu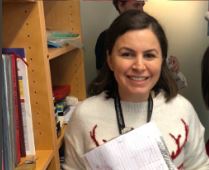 Meliz obtained her degree in Electrical and Electronics Engineering from Eastern Mediterranean University, Cyprus with high honours in 2006. She completed her MSc degree in Engineering and Physical Sciences in Medicine at Bioengineering Department, Imperial College London and continued to do a PhD (2008-2012) at Hammersmith Hospital, Imperial College London investigating the effects of dietary fibres and natural compounds on body fat distribution and metabolism using techniques such as preclinical MR imaging and spectroscopy. During her PhD, she has also developed a novel biodelivery system of natural compounds to liver and tumours. Following her PhD, she worked as a Research Associate at Hammersmith Hospital furthering her research on natural compounds and their effects on fat metabolism. In 2014, she joined then newly established Research Centre for Optimal Health at University of Westminster as a Research Fellow. Her research since then has been focused on adipocyte differentiation and cancer metabolism. She has been optimising the metabolism of adipocytes to reduce lipid deposition and cancer cells to reduce proliferation, by natural compounds. She has a special interest in mitochondrial function and its effects on health.
Dr Philip Worrall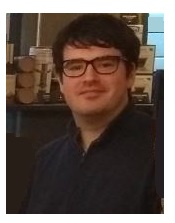 Philip Worrall obtained a BA (Econ) in Economics in 2008 from the University of Manchester, England, and completed his MSc in Operational Research & Management Science at LUMS (Lancaster University Management School) in 2009. As part of his MSc he spent three months as an operational research analyst at the NHS Derbyshire County Primary Care Trust to complete his MSc dissertation on the challenges of building COPD strategic planning models to model long term future demand. Philip then undertook and completed a PhD at the University of Westminster in collaboration with the NHS London Procurement Program. His research interests include the application of machine learning algorithms to strategic health care planning as well as the development of web and social analytics tools. He is now Research Fellow with the Health and Social Care Modelling Group and has undertaken various projects including NHS activity forecasting for Monitor, developing statistical and machine learning algorithms to predict the risk of admission to hospital for a SBRI project, and a scoring tool for the quality of nursing homes. He also teaches the MSc module "Web and Social Media Analytics"