Hearing from the unheard: impact of Long Covid in Black and minority ethnic groups in the UK
(HI-COVE)
The HI-COVE research project aims is to understand what it is like for people from under-served groups, such as people from Black and ethnic minority backgrounds, to experience Long Covid.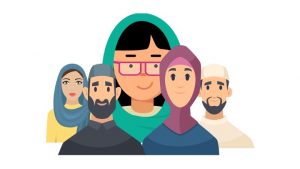 Our findings will help healthcare and non-healthcare practitioners understand the problems faced by people with Long Covid in under-served groups. We hope that this will lead to the commissioning and provision of better healthcare services, as well as promote better joined up care and support for people with Long Covid.
Specifically, the project aims to understand: 
What people think about their symptoms and the impact on their lives;
What support systems (friends, family, community, support groups) people use;
What healthcare services or other supports people may have accessed;
What support and treatment people would prefer and the facilitators/ challenges to accessing appropriate support.
Why are we interested in hearing form Black and ethnic minority groups? 
Over the pandemic, certain minority groups have suffered more from COVID-19 in the UK (e.g. more infections, worse severity of COVID-19 and worse death rates), particularly people from Arab, Black, South Asian and mixed backgrounds. Whilst there is no evidence that Long Covid is higher in these groups, lack of trust in healthcare as well as racism, stigma, discrimination, and language barriers experienced by these groups can hinder reporting of Long Covid symptoms, care, and may negatively impact on experiences of Long Covid.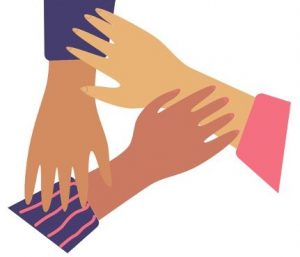 People from ethnic minority backgrounds may turn to wider families, alternative support systems such as local networks, religious and cultural communities, as well as traditional healers. Little is known about diverse experiences in the context of Long Covid, but we know from other health research that use of alternative support systems (e.g. faith, family) improves how people manage long term health conditions, their wellbeing as well as helping them to access acceptable healthcare services.
Why is this study important?
Long Covid has a big impact on people's daily lives and accessing support from healthcare services can be particularly challenging. People from ethnic minority backgrounds can experience additional challenges getting good support from healthcare services.
Care and management of people with Long Covid is not yet sufficiently informed by the needs of people from diverse backgrounds, hindering equal access to quality healthcare. Hearing and sharing stories from people from different walks of life can help us to understand how views, experiences and preferences differ, as well as what needs to change to promote quality health care that meets the needs of all people.
What are we doing? 
To understand people's experiences of Long Covid and how management of Long Covid can be improved for people from Black and ethnic minority backgrounds, we are conducting: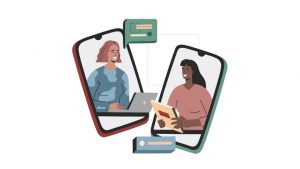 One-to-one interviews with people from, ethnic minority backgrounds, who have experienced symptoms connected to COVID-19 for over 12 weeks. 
We are keen to hear people's stories in their own words about what it is like to live with Long Covid, and what it is like to manage it, including what it is like to get help from others. We also want to hear about how healthcare services can be improved, and how such services can be better joined up with wider support systems.
Co-creating artwork to understand and bring to life people's experiences of Long Covid. 
Our Artist (Dr. Alexa Wright) will work with some participants who have taken part in an interview. Together they will create visual artwork to further explore shared narratives of Long Covid, enhance storytelling and increase understanding about the condition.
Creation of artwork is a powerful way to share experiences with groups (like friends, families, carers, non-health care and health care professionals and the public) so that they can better understand what it is like to live with chronic health conditions like Long Covid.
Stakeholder workshops with key groups and figures important in the care and management of Long Covid to maximise implementing findings into improving better management/care of Long Covid.
Three workshops will be held focused on i) discussion of project findings; (ii) public dissemination; and (iii) healthcare dissemination/training.
University of Westminster 309 Regent Street, London W1B 2UW General enquiries: +44 (0)20 7911 5000 Course enquiries: +44 (0)20 7915 5511 The University of Westminster is a charity and a company limited by guarantee. Registration number: 977818 England