University of Westminster – Regent Campus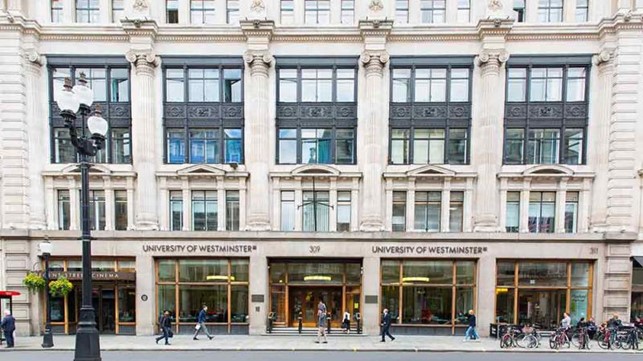 The Regent Campus is in central London within a few minutes' walk of Oxford Street. The nearest underground stations are Piccadilly Circus Station and Oxford Circus Station.
Address: 309 REGENT STREET LONDON W1B 2HW
The following transport lines have routes that pass near 309 Regent Street
Bus: 139, 22, 453, 55, 88
Train: Elizabeth Line
Tube: Central Line, Jubilee Line, Victoria Line
Fyvie Hall at Regent Campus (University of Westminster)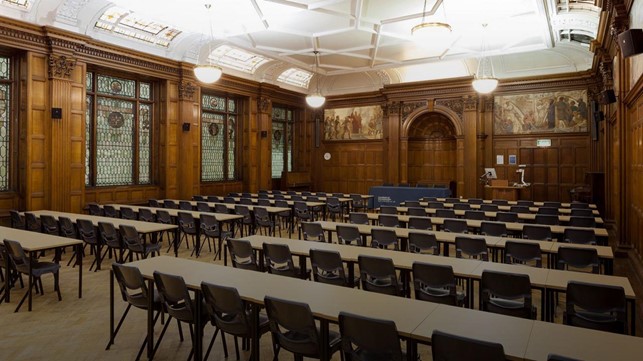 The ICHLL 2024 will be held at the Fyvie Hall in the Regent Campus
Reception at Dr Johnson's House

Dr Johnson's House is a Grade 1 listed small historic town house in the City of London. It is an independent, fully accredited museum and a registered charity.
Address: 17 GOUGH SQUARE LONDON EC4A 3DE
The following transport lines have routes that pass near Gough Square
Bus: 15, 26, 341, 46, 55, 59, 63, 76
Train: Elizabeth Line, Thameslink Line
Tube: Central Line, Circle Line, District Line, Metropolitan Line
University of Westminster 309 Regent Street, London W1B 2UW General enquiries: +44 (0)20 7911 5000 Course enquiries: +44 (0)20 7915 5511 The University of Westminster is a charity and a company limited by guarantee. Registration number: 977818 England