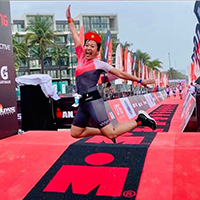 Nguyen Thi Huong Thao
Hometown: Hoa Binh, Vietnam
Programme: TESOL MA
Graduation year: 2023
Hello everyone, I have always been passionate about foreign languages and multicultural experiences. I was lucky to be awarded a full-ride scholarship from the French government to study for my first Master's degree in Economics 12 years ago in Paris. And this year, I was delighted when the British Council and the University of Westminster offered me the GREAT scholarship to pursue my second Master's program in Linguistics and TESOL. This opportunity allows me to interact with a global community of like-minded people in the UK and I am able to experience various cultures, perspectives, and personalities. Yeah, I enjoy every minute of it! Being an avid ultra-marathon runner, a triathlete, and an adventure seeker, I love traveling and participating in various sporting events and races. I also love writing and sharing my experiences with others. I get to express myself in a creative way and connect with people who have similar interests. It's also a great way to document my life and remember special moments. Being one of the international student bloggers is awesome! I look forward to sharing my adventures and discoveries in this blog.
Personal Vlog: thaoben.com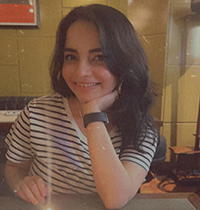 Yesha Dave
Hometown: Mumbai, India
Programme: Professional Writing with Extended Work Placement MA
Graduation year: 2023
Passionate, wild, and crazy- this pretty much summarizes my personality. I have a propensity for zoning out mid conversation and being absolutely dramatic in life. I am a sucker for everything creative and believe in living and loving unabashedly. On a serious note, I am pursuing MA Professional Writing at the University of Westminster. Writing is a means of catharsis to me; I write so I can stay sane and escape reality. Apart from this, I am a bonafide fashion enthusiast- I love clothes, I love people who dress up well, I am obsessed with fashion. What excites me about being one of the international student bloggers is the fact that the university has provided a platform for people like me to speak the truth and share honest experiences. Additionally, it is a great way for me to socialize with like-minded people.
Instagram: yesha_dave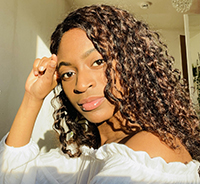 Joanna Enu Obeng
Hometown: Hamburg, Germany
Programme: International Relations MA
Graduation year: 2023
Hey amazing people/Hallo wunderbare Menschen (German), I'm Joanna! I was born and raised in Germany but have my roots in Ghana. Through traveling and living in different places in Europe, visiting Africa multiple times, and having the opportunity to live in southeast Asia for three months, I decided to study social work for my undergraduate degree and work with the "outcast", the homeless, and the widows. Acquiring the skills of a social worker has widened my lens from an individual focus to a global agenda: I want to realize their plea against injustice in the social system and carry out their interests globally to facilitate and advocate the changes they cry out for. With it, I'm currently doing my master's in International Relations at the University of Westminster to become a Diplomat for Germany. Some of my passions are: My Christian faith (!), travelling, reading, teaching, singing, writing, and dancing. It's surely been a dream to study in the big city of London and there is just so much to see and explore. I'm looking forward to sharing my (political) journey with all the ins and outs of living in London as an international student.
Instagram: joannaaa.o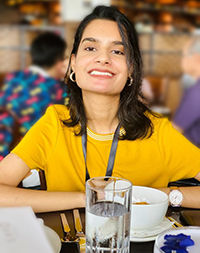 Hira Mohsin
Hometown: Singapore
Programme: MA International Liaison and Communication
Graduation year: 2023
Hey everyone, I am a first-year student on the MA International Liaison and Communication course at the University of Westminster. Being born in Pakistan, migrating to Singapore and now staying in London has exposed me to a host of diverse cultural experiences. My professional background in marketing and event management has allowed me to connect with people from all walks of life. I also strongly believe in giving back to the community we are a part of; hence having worked with NGOs and charity organizations. I hold a membership position at the United Women Singapore which gives me an opportunity to partake in panel discussions and initiatives on gender equality, child development and anti-violence. My interests, oh..I love travelling, music, arts, binge-watching docu-features whenever I find the time. I'm excited to share my journey through this creative space, read stories from fellow bloggers and make the most of my student life at the UoW. Be your own inspiration! 😊
---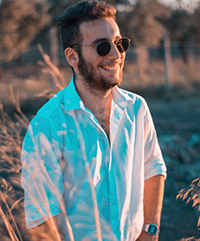 Dennis Montagano
Hometown: San Severo, Italy
Programme: Spanish and English Language BA Honours
Graduation year: 2023
Hello everyone, my name is Dennis Montagano. I come from southern Italy, precisely San Severo in the Apulia region, and I am a final year student of Spanish and English languages BA Honours. My main hobbies are videogames, animes, creative writing (I published a best-selling book on Amazon, and it's one of the reasons why I joined this team) and foreign languages (I speak 10, at obviously very different levels). Other than the aforementioned passion for creative writing, I joined the International Student Blog team for the opportunities to grow up in networking and interpersonal skills, and because I love, in my little way, to help people throughout my personal thoughts and experiences, and in fact this is the way I made some of my best friends at University, from my time on a similar project with Italian agencies helping young people to study abroad.
Instagram: @dennis_montagano
zz
---
xx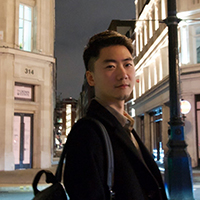 Binxin Luo
Hometown: Hubei, China
Programme: MA Marketing Communications
Graduation year: 2022
My name is Binxin, and I am currently a student in the MA Marketing Communications course at the University of Westminster Business School. I am also working as an International Student Ambassador (China Office) for this academic year. One of the biggest motivations for coming to study in the UK is the history and culture of the country that appeals to me. From Harry Potter to Now You See Me in the movies, from King's Cross Railway Station to Royal Greenwich Observatory, the historical buildings everywhere make me feel the depth of culture in this place. This also coincides with China, which has a long history in the East. While experiencing the different cultural differences, it also made me interested in discovering every street of the city. It will be interesting to have classes at the University of Westminster near the Westminster Abbey in the City of Westminster! I will record this wonderful moment with my time at UOW.
---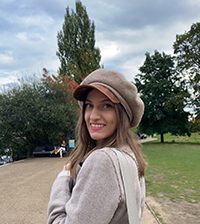 Lamis Elsaafin
Hometown: Doha, Qatar
Programme: Law LLB Honours
Graduation year: 2024
It always starts with a dream💭, and I have always believed that the only way to reach any dream is to wake up from it first and live the reality.
Being the first one in my family studying law and looking to pursue a career as a solicitor, I have always had in mind that the first step towards success is foreseeing that you have already succeeded. This foresight will turn to reality once you live in it and accept feelings of fear and doubts, as I have learned that accepting the presence of these feelings reduces its ability to demotivate us.
I have always believed that living and experiencing different cultures and communities is the best way to find ourselves. On my blog, I will be taking you through my journey as an international student here in London, with the hope of helping you achieve your dreams by living and loving the reality!😊
---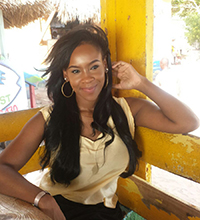 Paris-Michelle Barrett-Powell
Hometown: Manchester, Jamaica
Programme: MA Marketing Communications
Graduation year: 2021
One Love! I'm Paris-Michelle from the island in the sun – Jamaica!
I'm a 2020 Chevening Scholar, a communications & branding strategist, a public speaker, and an award-winning nation-builder who is deeply in love with the empowerment of people, communities, and with building Brand Jamaica through global partnerships & creative strategies. My interests rest in bolstering Jamaica's tourism product, business sector, and the country's overall competitiveness in the global marketplace.
I'm deeply passionate about people being their best selves & realizing their fullest potentials and I'm super excited to share my thoughts and insights with you as we journey this awesome life together!
#OneLove
Instagram: @iam_theparis
---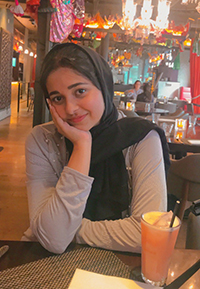 Fatima Bintay Abid
Hometown: Dubai, UAE
Programme: Business Management (Accounting) BA Honours
Graduation year: 2023
I'm a second-year Business Management (Accounting) student and have moved to the UK for studies. I've lived my whole life in Dubai but have now shifted to the UK permanently with my whole family. I'm a BIG foodie and really enjoy baking and cooking, so being friends with me means having a full stomach at all times. I really enjoy doing makeup in my free time as well, and consider my face a canvas. A thing about me which most people find weird over here is that I LOVE the UK's weather. After living in Dubai (a desert) and having up to 50 degrees of dry and humid weather in the summer I'm a big fan of the rain and cold. Another interesting fact about me is that I've attained the second runner up in an interschool competition in Volleyball during my secondary school from the ministry of education in Dubai. Keep going through my blog to see life through an international student's point of view. Hoping to entertain you guys with my boring life, so stick with me and we'll see what happens, together 😉
---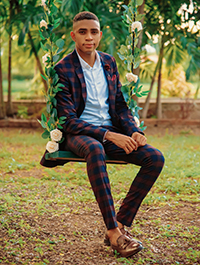 Donald Mirander
Hometown: Old Harbour, Jamaica
Programme: MA Fashion Business Management
Graduation year: 2021
Hello world, WAH GWAAN?!
I am Donald Mirander, a Jamaican womenswear Fashion Designer who has been professionally designing under the name "Rednarim" since November 2014. My passion for educating and guiding creatives within the industry was key to becoming a part-time lecturer at the University of Technology, Jamaica, where I have continued to mentor students belonging to the Fashion Design programme.
In 2018, I took home the Miss Jamaica World Golden Scissors Top Designer Award and the Prime Minister's Youth Award for excellence in Arts and Culture. 2020 brought me some exciting news as well — I became the first Fashion Designer to be selected by Chevening from the Caribbean, which places me here on your screen, with the hope of taking you on my journey while pursuing a Master of Arts in Fashion Business Management at the University of Westminster, London.
Instagram: @rednarim
---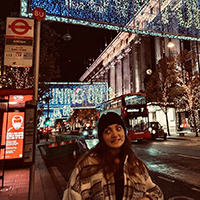 Hometown: Otranto, Italy
Programme: Tourism and Events Management BA Honours
Graduation year: 2023
Hi everyone! I'm Anna and I may be living my best life in the city of my dreams. I'm 19 and I'm from Italy and living in London has been my dream since I was a kid, but I never thought I would really happen. I'm currently studying Tourism and Events Management and here are some extra things to know about me: I enjoy making very specific playlists on Spotify, I'm a Gemini, and I am passionately devoted to coffee.
Treat people with kindness x
Instagram: @annablls
---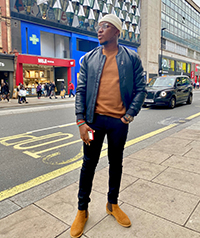 Hometown: Delta, Nigeria
Programme: MSc Digital Business
Graduation year: 2021
Hey guys, it's Samuel here but feel free to call me Sami. Coming to London has been a dream for a long time (I love the big cities…winks). The city, the culture, the lifestyle is totally amazing. Everything a young man needs to fulfil greatness can be found in this dynamic city. Choosing the University of Westminster was a seamless decision because of its multi-cultural student community as well as the proximity of its campuses to London's most famous and prestigious locations is fascinating.
I have an entrepreneurial mind and I'm a big financial freedom enthusiast. I strongly believe life should be enjoyed and not endured, that is why I strive daily to build a life I don't need a vacation from. I am also a passionate football fan who would love to visit Stamford Bridge. I love to travel and connect with bright minds like myself as well.
I am looking forward to the growth as well as the good memories at the University of Westminster while I live and explore the city of London. Tag along as it will be a pleasure to share my journey with all of you. Bless!
Instagram: @kingsamimindset
---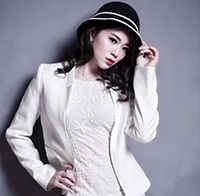 Hometown: Dalian, China
Programme: MA Media Management
Graduation year: 2021
I studied at Nanyang Academy of Fine Arts Singapore in Arts Management major in Performing Arts, topped-up with Creative Industry Management under the University of Essex UK. I am currently taking the Media Management MA master's programme at the University of Westminster.
I have worked in the arts, media, and education industries from my school time. After graduating, I worked for seven years in various roles across different industries. Furthermore, I love to travel and make different hand-made goods. In my life so far, I have traveled to more than 23 countries and 33 provinces of China.
It has been 12 years since my first decision to study abroad. It is a hard decision for me as a GM to restart my life as a student again. But I am lucky to have this opportunity, and this is why I get the chance to share my thoughts and school life with you. Hopefully, we all have a great time and enjoy our lives at the University of Westminster.
---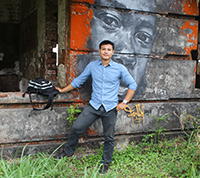 Hometown: Phnom Penh, Cambodia
Programme: MA in Social Media and Digital Communication
Graduation year: 2021
This is Bunleng. I am 27, currently a postgraduate candidate in Social Media & Digital Communication & also a winner of a UK government's international awards funded program called Chevening. I wouldn't be doing this MA in London without its funding.
I grew up in the countryside of Cambodia, a land of rich cultures and history. Growing up, I always fought for my own education and dreamt of studying abroad. Now I am in London, 10,011 km away from home.
I have always been passionate about media &v communications and how they affect our lives & here I am, chasing my dream.
---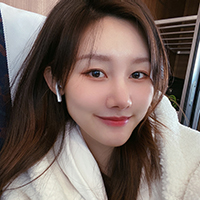 Hometown: Jilin, China
Programme: Public Relations MA
Graduation year: 2021
My name is Kuo Lin. You can call me Carrie. I chose this name as my English name mainly because I'm a huge fan of Sex and the City. I think my future life in London is like my Mr. Big. I can't control it but I love it. This is my first time studying and living alone in a foreign country. I feel a little nervous about the unknown but look forward to it. I hope that through this blog, I can feel what The University of Westminster and London bring me with a more sensitive and open mind, learn to get along with my "Mr. Big", and bring you a little happiness and inspiration.
---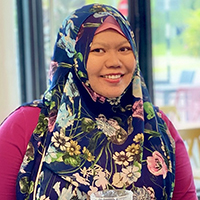 Hometown: Kuala Lumpur, Malaysia
Programme: Media, Campaigning and Social Change MA
Graduation year: 2021
Calling London home has been a dream of mine for the longest time, and here I am on a career break to do my MA at the University of Westminster. It is unfortunate that the current situation doesn't allow me to go watch a theatre or a musical on weekly basis (maybe soon!) but I am always wandering around this amazing city, exploring hidden corners and having random conversations with people.
I am an ambivert who loves travelling, having a good cup of coffee, and binge-(re)watching old TV series. It's a challenging time for everyone, but we got this – the world is our oyster (card)!
---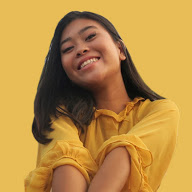 Hometown: Oslo, Norway
Programme: Fashion Marketing and Promotion BA Honours
Graduation year: 2022
I have always had a dream to study Fashion, but for a long time, people's perception and the fear of not having a "safe career" has held me back. When I was offered a place as a fashion student at one of the worlds most recognized schools and even got awarded a scholarship I was given hope to pursue my career in Fashion.
My goal is to use my education to work with Sustainable Fashion and be a part of a positive change in the fashion industry.
In my blog, I will be sharing my life as a fashion student in London, what I do in my course, and show you what it's like being a student at the University of Westminster.
I'm always down to connect and give you more insight into the student life, and the course through my blog and social media platforms.
Youtube: https://www.youtube.com/c/CharminaRose/
Instagram: @CHARMINAROSE
---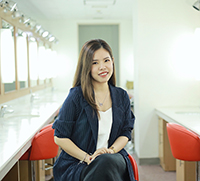 Hometown: Hanoi, Vietnam
Programme: International Liaison and Communication MA
Graduation year: 2021
My name is Hai Anh Vu (but I love when people call me Bong) a 27-year-old journalist from Vietnam. I have been working as a TV reporter for VTV International (also known as VTV4 channel). My profession allows me to travel across Vietnam and around the world, to meet with people from diverse backgrounds and to tell stories that matter to my audience. By joining the International Students Blog, I can't wait to explore London- one of the most dynamic journalism scenes in the world and share with all of you my journey in the upcoming year.
---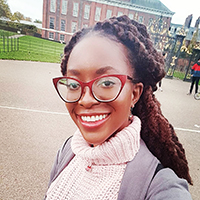 Regina de las Mercedes Constantin Agramonte
Hometown: Havana, Cuba
Programme: International Liaison and Communication MA
Graduation year: 2021
I have always been passionate about multicultural experiences. I love learning languages, traveling, and communicating with people from different countries. Therefore, I was delighted when Chevening offered me the opportunity to be in one of the most iconic cities of the world and study International Liaison and Communication in such a prestigious and welcoming university. In spite of these challenging times, I am determined to make the best out of this experience and I am looking forward to sharing my adventures and discoveries in this blog.
---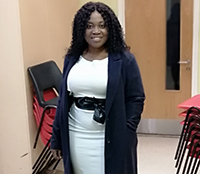 Hometown: Kumasi, Ghanaa
Programme: Finance and Accounting MSc
Graduation year: 2020
It was a moment of mixed feelings, shivers, and outmost surprise when I was called from the UK visa application centre. All I could think of was the beautiful city of London, my school University of Westminster, and the famous Heathrow airport. As an arithmophobia, I took the bold decision to study Finance and Accounting for my MSc, I knew it would be tough, but I decided to kill my phobia of numbers. It has been almost a year since I embarked on this journey and it has been nothing but amazing. The University of Westminster has opened me up to a lot of values that I will forever cherish. As an introvert black girl from Ghana, studying in London and at Westminster has given me the opportunity to meet and interact with people from diverse cultures around the globe. I enjoy going to the cinema in central London, the food, sitting on buses and trains and visiting my favourite tourist centre, the London eye which provides an amazing view of the beautiful city of London.
Always remember that " Every great dream begins with a dreamer, always remember you have within you the strength, the patience and the passion to reach for the stars to change the world"
– Harriet Tubman
---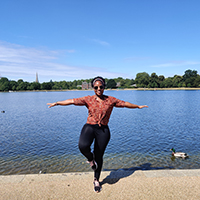 Hometown: Nairobi, Kenya
Programme: International Relations & Security MA
Graduation year: 2020
Coming to study in London has been nothing short of amazing. However, one moment will probably stick with me for the rest of my life; I went to see the Hamilton Musical. I grew up in a household that enjoyed plays and musicals. I can sing along to all the songs in Cinderella, Aladdin, Fiddler on the roof, among others. I can now add the Hamilton to that list. London is the one place you can make all your dreams come true. It is the city that has helped me rediscover my love for photography. London is the city where my art, my mind, and heart have come alive. Studying at the University of Westminster has made all this possible.
---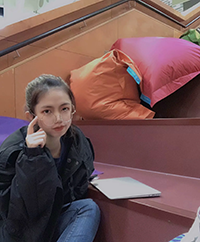 Hometown: Beijing, China
Programme: Public Relations and Advertising BA Honours
Graduation year: 2021
I was less than 18 years old when I first set foot on British soil. Going to school 10,000 miles from home at an age of impending independence is a pretty amazing experience. This is my third year in the UK and the third year that I continue to forge my future path. The path may be unfamiliar, it may be arduous, but the end must be beautiful.
---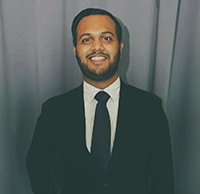 Hometown: Shuning Pan
Programme: Marketing Management MA
Graduation year: 2021
While pursuing my Bachelor's degree in Malaysia a few years ago I discovered my passion for the field of communications and media. Soon afterward I began working for TEDxKL as the head of PR & Marketing and gradually realized that it was a field in which I wanted to excel. I went on managing the PR & Marketing for a few events & CSR campaigns in Malaysia for 2.5 years before I returned back to work in Bangladesh. After 2 years working I realized that in order to reach my goal of becoming a successful marketing professional I needed to improve my managerial effectiveness in the increasingly digitized, automated and globalized field of marketing. This led me to enroll in the MA in Marketing Management course at the University of Westminster last year. This course is exactly what I needed as it has given me the opportunity to acquire and apply the latest thinking and practice in strategic marketing management in a fast-changing high-tech international environment. Additionally, by using my new skills I was able to get an internship in a marketing agency in London which helped me put the lessons I learned in class to practical use, so I am looking forward to sharing some of the great experiences I have had living in London as a student at the University of Westminster.
---
Hometown: Kumasi, Ghana
Programme: International Development Management MSc
Graduation year: 2021
Beautiful people, I couldn't believe I was coming to London until I stepped foot at Heathrow. Then I realised things are a little different. The switch in weather is so vast, from everyday sunlight to an everyday cool breeze. Studying at the University of Westminster is my story for anyone who has a dream that seems impossible. I am an advocate for positive impact, inspiring others, helping society, developing and bringing out the best in others. After volunteering with International Service, ICS I developed a great passion for development. UoW has opened me up to new adventures, new cultures, new foods, new people and practically utilising what I've learned. I love the lakes in the parks, to see the ducks swim in the water is so refreshing. And don't forget to #livelifeworthliving and #helpotherslivelifeworthliving .
---
Hometown: Tegucigalpa, Honduras
Programme: Health Psychology MSc
Graduation year: 2020
What is life without risks? I enjoy new experiences and going out of my comfort zone. I feel like you don't really start living until you put your fears, insecurities, and doubts aside. I am looking forward to what London has in store for me and want to share my experiences with fellow and prospective students. My interests range from rock music to psychology. I am a nerd at heart. There is no room for guilty pleasures in life; you should do what makes you happy.
---
Hometown: Guangdong, China
Programme: Journalism BA Honours
Graduation year: 2021
Personal Vlog: https://yuansblogatweminster.wordpress.com/
I took this picture in my first flat in London, and later that afternoon I got my first payment in my life! It's been almost three years now since I first came to the UK, the country means to me embracing and accepting. During these years, I had my first job; study aboard for the first time; doing interviews with people for the first time… I'm getting closer and closer to my dream every day. Although sometimes life can be challenging, I accept it and treasure them as part of my life.
---
Hometown: Pécs, Hungary
Programme: Marketing Management BA Honours
Graduation year: 2022
Personal Vlog: iitsmedalma
One of my best friends described me as a "passionate independent woman who just decided to go to London on her own". Haha, that is true actually and I think it describes me when I have my good days. Since I've been at Uni I've developed some confidence, but I am still working on it. I speak 3 languages and am learning my 4th at Westminster through the Polylang programme. I am from Pécs, Hungary which is a little city in the country. It is a huge opportunity for me to be able to study at the University of Westminster and I am glad that my parents helped me to do it.
I love the city centre especially the area of Trafalgar square and also love the museums in that area. I also love to take walks in one of the many London parks or event just make a quick trip to Greenwich. In my free time, I like listening to music or organizing my room, or even just having some "me time".
The University of Westminster has taught me so far that I have to accept myself because everybody accepts me for who I am. I can be myself and not worry about what others say. Besides that, I have made really good friends here and importantly love what I am studying.
---
Hometown: Seoul, S. Korea
Programme: Biochemistry with Foundation BSc Honours
Graduation year: 2020
I am a Korean-American undergraduate student born in the US, now studying Biochemistry in the UK! After a lecture in Plant Conservation that I had during my level 4 studies, I became more and more passionate about global and local environmental issues that I started the Environmental Society at our university this past academic year which has been one of the busiest but also the most fulfilling years of my life. I feel that studying at the University of Westminster has expanded my mind which has led me to come out of my comfort zone and try new things that I never would have otherwise so I am looking forward to sharing some of my journey with to show you just how amazing to be a student at the University of Westminster!
---
Hometown: London, UK / Cieszyn, Poland
Programme: French with English Language BA Honours
Graduation year: 2020
Hello everyone! My friends would say that I am a very positive person. I am a dancer, a traveller, and I love foreign languages and fashion.
My favourite place in London is definitely Liverpool Street, because that was the place where I first worked when I was 16 and is the place that made me fall in love with London. Studying at Westminster has been my dream for a very long time and this dream came true. if I had to choose one the best thing about UoW it would be the people.
My guilty pleasure is probably chocolate or sesame chicken strips from TGI Friday's, or pizza. If I had to choose the one best thing about the University of Westminster it would be the people.
---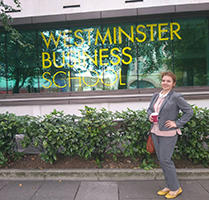 Maria Bortnovskaya
Hometown: Saint Petersburg, Russia
Programme: Media Management MA
Graduation year: 2019
Hi guys! I am an entrepreneurial minded postgraduate student from St. Petersburg, Russia, currently studying Media Management.
My passion – media and communications, first degree – in international journalism. Career spans across PR, printed and online media with a strong focus on business, financial and cultural news and analysis.
I am fascinated by new forms of storytelling and ever-evolving content personalisation strategies.
What do I enjoy most? I love how my studies at the University of Westminster are broadening my skillset and make it applicable to an international environment.
I am also very much into travelling and good theatre performances – and London is probably the best city on Earth for both! I'm a fan of tennis and planning to join one of the UK's equestrian centres.
---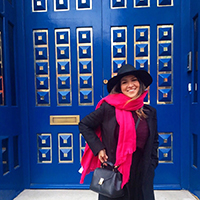 Engy Sobieh
Hometown: Cairo, Egypt
Programme: Global Media MA
Graduation year: 2019
Hey there! My name is Engy, an Egyptian MA student studying Global Media. I'm a vegan who enjoys watching debate videos, comedy shows and, I'll admit, reality TV (guilty pleasure!). I'm probably known as the animal-lover who loves meeting and being around people from different cultures, I'm also always down for a shopping trip! Being a student at the University of Westminster has given me the opportunity to experience one of the most metropolitan cities in the world, which means I get to do loads of activities, attend fun events and be exposed to different kinds of people…and I'm loving every minute of it!
---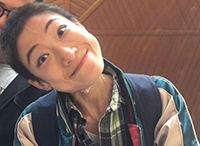 Emma Zhang
Hometown: Tianshui, China
Programme: Media Management MA
Graduation year: 2019
I'm Emma, a postgraduate studying media management in the University of Westminster. Born in a small town in China, I have experienced life in both south and north China. I am an enthusiastic solo traveller. I have been to more than 9 countries covering different continents. My next destination? It is always "TBC". Coming to London is one of the best choices I've ever made. While my mind is nourished by the art and diverse culture in this city, my stomach is also satisfied with its black pudding, haggis and a variety of cheese! I am an adventure, always on the road, always appreciating the life, always taking notes and, hopefully, I can also keep sharing them with you.
---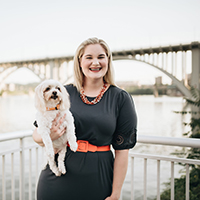 Rachel West
Hometown: Knoxville, Tennessee, USA
Programme: Marketing Communications MA
Graduation year: 2019
Personal blog: https://www.jrachelwest.com/blog
As a simple girl from a southern US state, the thought of moving to a big city was nerve racking, let alone it being one of the biggest cities in the world, London. I knew that my drive, passion, and desire to overcome my fears would lead me down a path of self enlightenment. One of my favorite parts of living in such a great city is getting to meet so many wonderful people from all over the world, and being able to easily travel. When I am not studying, you can find me on a plane going to explore someplace new, or watching animal videos on YouTube.
---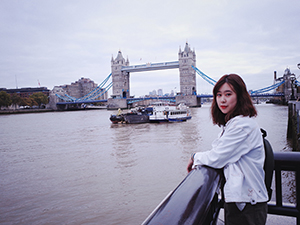 Yu He
Hometown: Zhuhai City, China
Programme: International Media Business MA
Graduation year: 2019
Personal blog: The Flow of Hedi
I am an MA student who is outgoing, passionate, creative and always loves to explore unknowns. I love the saying that "if you are tired of London, you are tired of life." My favourite places in London are the many small alleys where you can always find surprises. Studying at the University of Westminster is a brilliant experience and the best chance to have an insight of London. I'm really keen on sharing life experience and hope I can offer you some inspirations of the wonderful study life at UoW in London.
---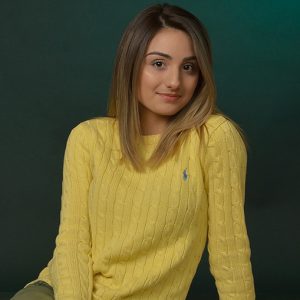 Salome Mamasakhlisi
Hometown: Tbilisi, Georgia
Programme: Psychology BSc Honours
Graduation year: 2021
Being an international student can be challenging but that's what makes the adventure exciting! My friends describe me as an enthusiast and I kind of agree. My high-energy, positive attitude seems to always make me stand out is a social situation. Perhaps it's my theatre background that does it for me; I've been performing in Musical Theatre clubs and societies for years and it's definitely made me into the confident, outspoken person I am today. And of course, my favourite thing about living in London is being able to enjoy the beauty that is the West End.
---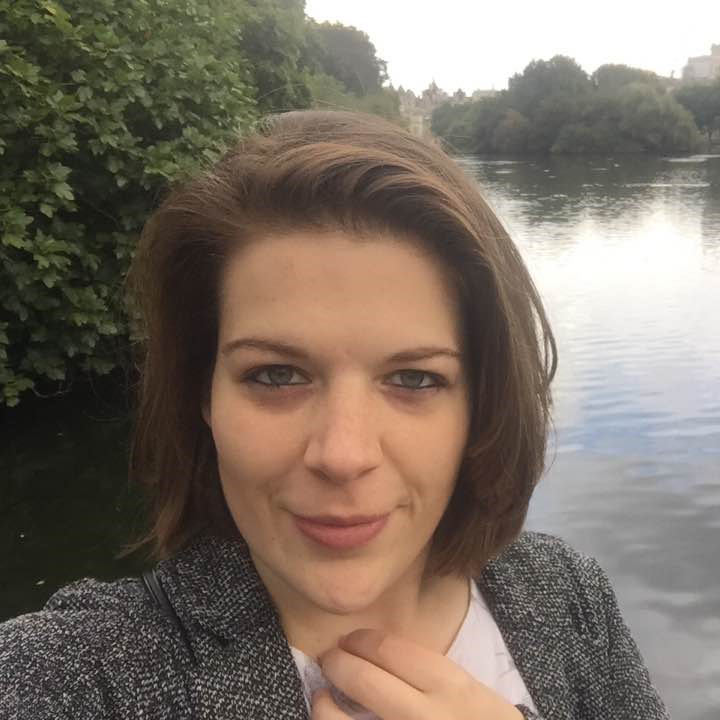 Alyssa Moseley
Hometown: Rochester, New York, USA
Programme: Interior Design MA
Graduation year: 2018
Personal blog: Alyssa's YouTube Channel
I quit my job of three years and moved "over the pond" to complete my master's degree in Interior Design. My family and friends were all asking me, "Aren't you scared?" My simple reply, "Nope!" I was excited and now that I'm here, I have no doubts I made the right choice. As a crazy cat lady and a diehard Harry Potter fan, I'm fulfilling my dream of living in London. Let the adventure begin.
---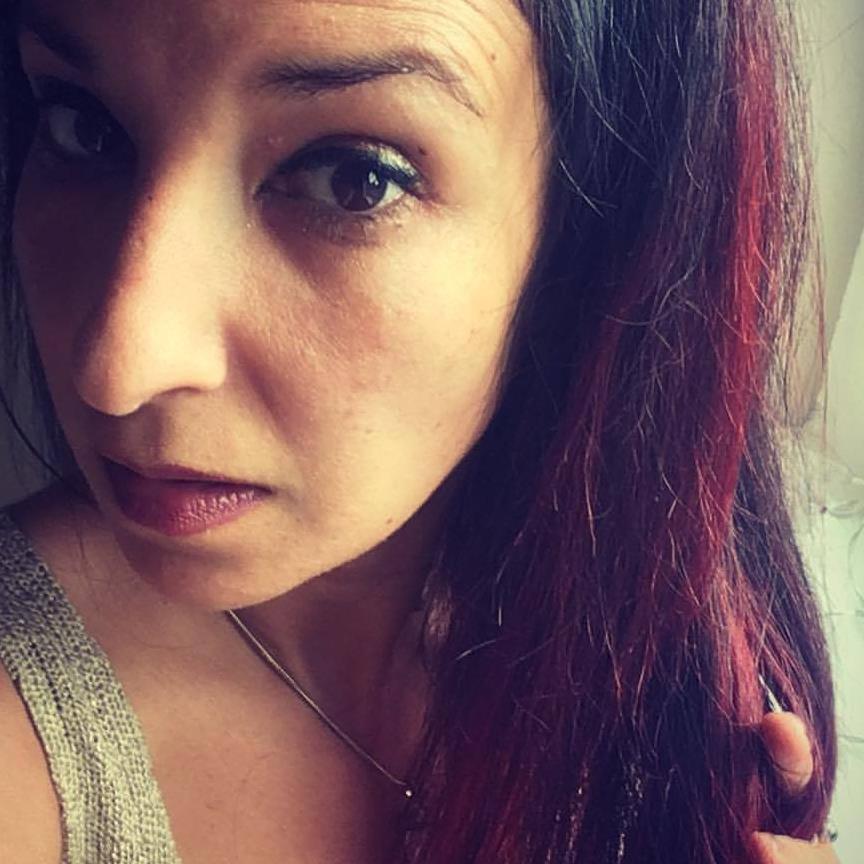 Maria Vandenburg
Hometown: London, UK / Seattle, WA, USA
Programme: Master of Business Administration (MBA)
Graduation year: 2019
Personal blog: www.justmariakv.com/blog
Hi there! I was originally born here in London and spent the first four years of my life living in St. James. We moved to the states when I was 4 but I have always considered London my personal "gas station." A place that I go to re-energize and re-fuel every now and then. I am currently going through a re-fueling period as I am working through the University of Westminster MBA program and figuring out my "what's next." I blog about it all in the hopes that some of you will come along and join me for the ride.
---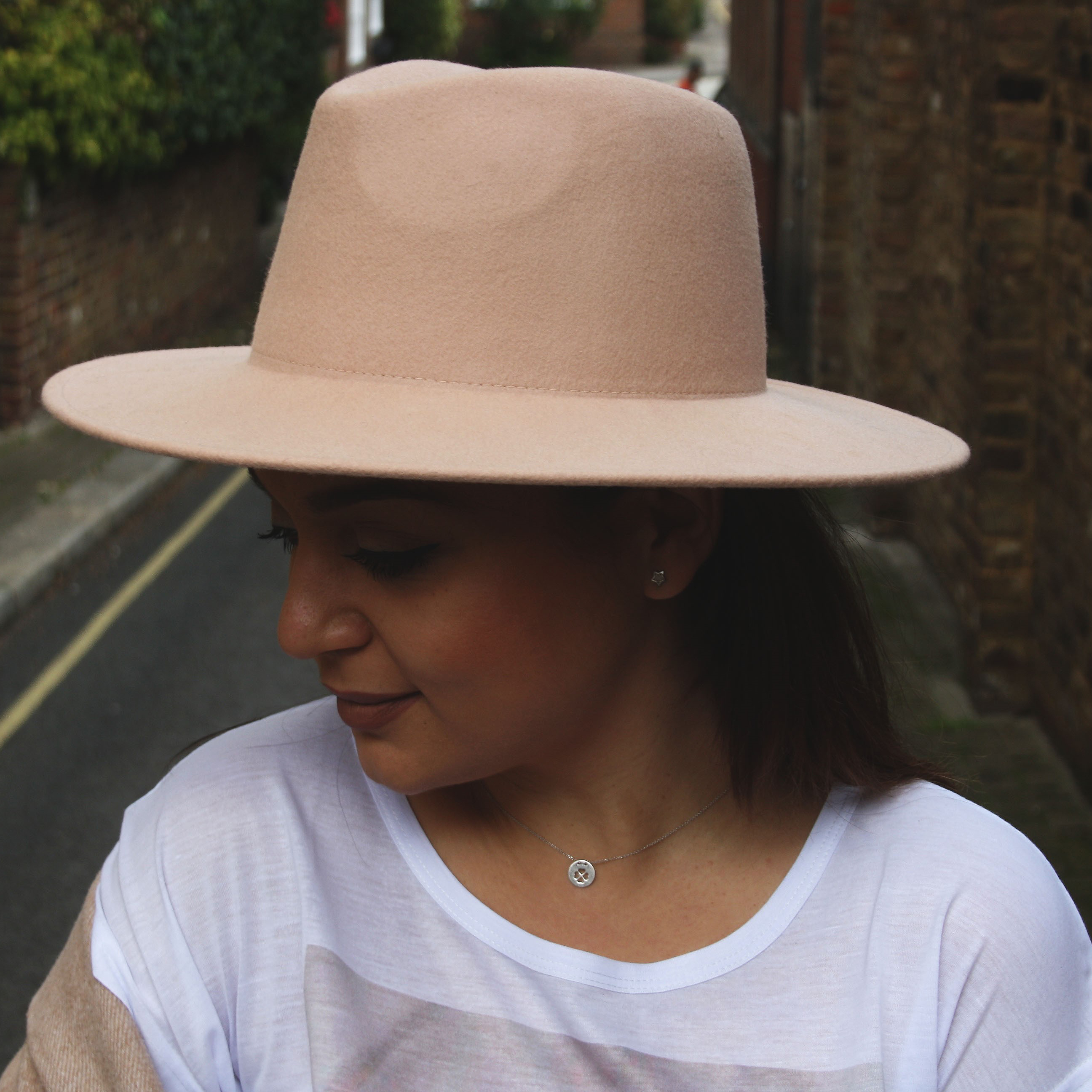 Delia Pitu
Hometown: Romania
Programme: Fashion Business Management MA
Graduation year: 2018
Personal blog: www.deliapitu.wordpress.com
Who am I? A creative head, with a businessy background, striving to make it in the fashion industry, but keeping myself busy in the meantime with the exploitation of my hidden talents. A passionate singer and a naive fashionista, I travelled all the way from Romania to check out the wonders of London. I create, therefore I exist.
---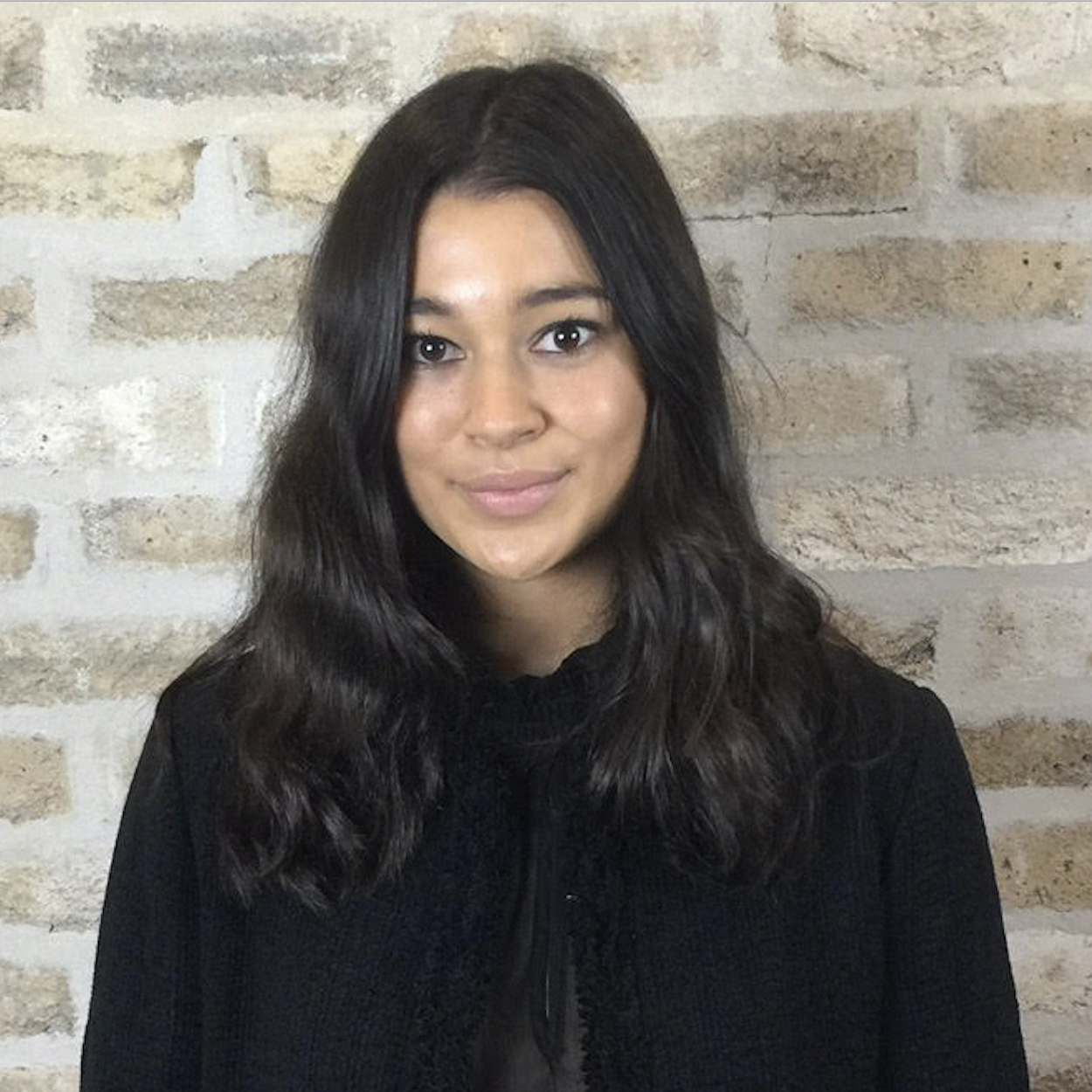 Madison Pearce
Hometown: Sydney, Australia
Programme: Multimedia Journalism (Broadcast) MA
Graduation year: 2018
Personal blog: londonscallingmyname.wordpress.com
I have always loved everything about big cities. While I could never have imagined that I would be fortunate to live in London, it really has been a dream come true. I am a Starbucks enthusiast and found that London has been the best place to immerse myself in all of my interests. I spend a lot of my weekends drinking tea and exploring the classic/ vintage scene. Through my course I have made lifelong friends from all around the world and can't imagine better people to share this journey with.
---
Hometown: Burgas, Bulgaria
Programme: Journalism BA Honours
Graduation year: 2018
Personal blog: nikolaykolev96.wordpress.com
My name is Nikolay and I come from Bulgaria. I've been living in London for a few months now and I am having the best time of my life. I am a first year journalism student at the University of Westminster and I just love it. Every now and then I play the guitar and pretty much all the time I watch football. I love writing about the experiences I encounter and also interesting topics concerning other people. I hope next couple of years will be great and full of knowledge and new people.
---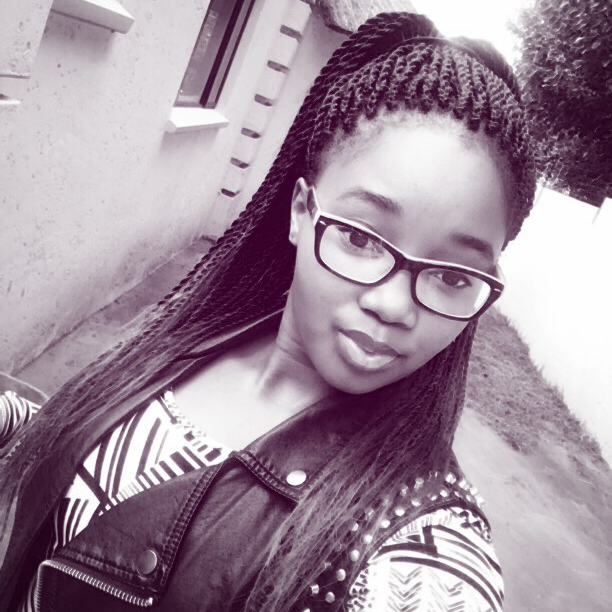 Nomhle Shenxane
Hometown: South Africa
Programme: Business Management – Entrepreneurship BA Honours
Graduation year: 2020
I am a young person who decided to take an adventure. An adventure that led me to another country. Scary? I know! But it's one of the best decisions I've ever made. My family would probably describe me as a laugher, I believe that laughing is always the best form of therapy. I am a kind, generous, ambitious and vibrant young lady, who enjoys reading and cooking; being in the kitchen is my happy place. Studying at Westminster has given me a great platform to network with individuals from around the globe. I am able to experience various cultures, perspectives and personalities. What a great way to explore!
---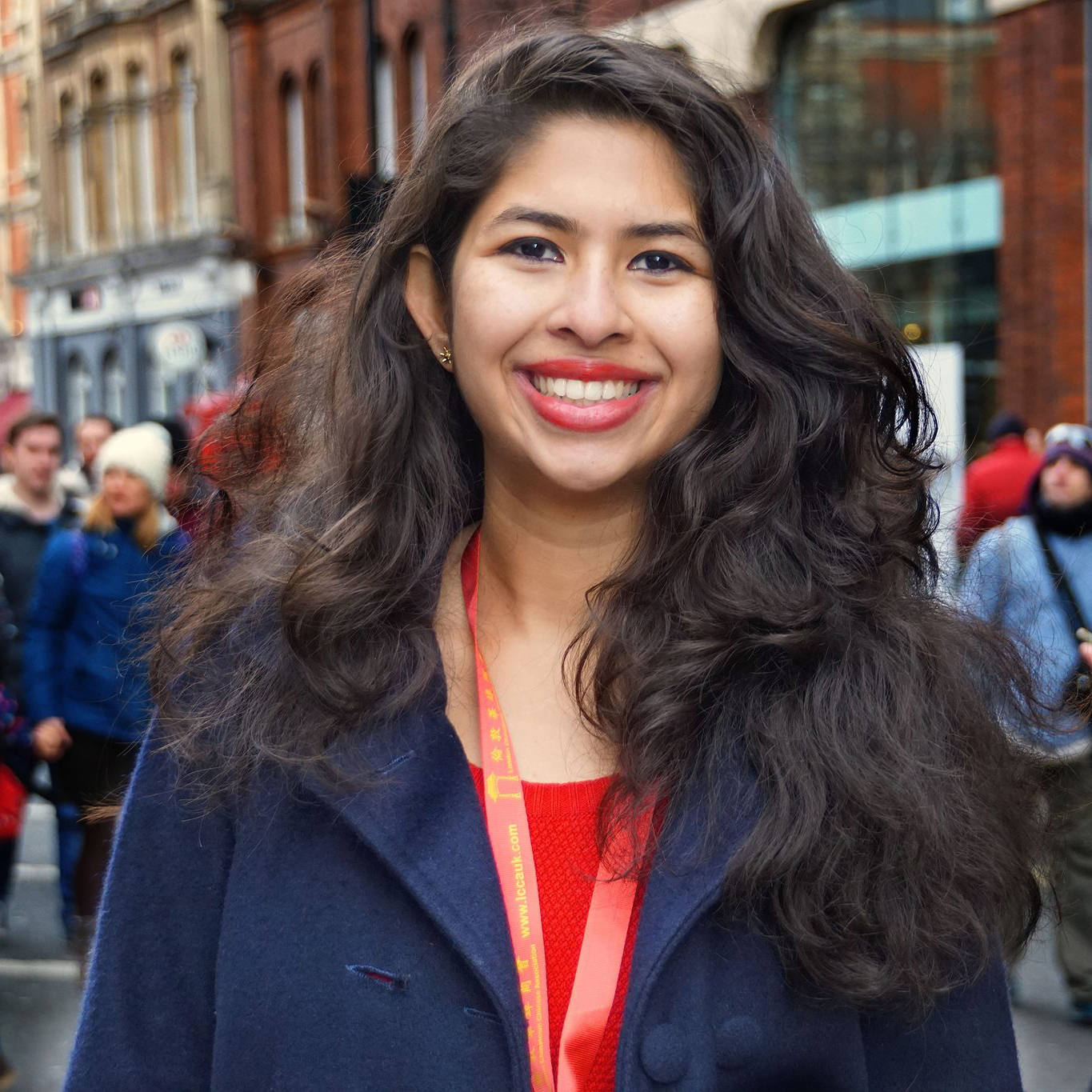 Rituja Ravikiran Rao
Hometown: Pune, India
Programme: Journalism BA Honours
Graduation year: 2018
Personal blog: www.ritujabee.wordpress.com
An outspoken, vibrant, quirky, curious goof at heart, I am quite likeable. I write like I speak- catchy, funny and memorable. What is absolutely interesting about me is that I can talk to anyone, any-where, anytime! I am almost always the most excited and enthusiastic person in the room. Other than writing, I watch way too many cat and baby videos online. My friends would describe me as a Know-it-all narcissist who loves clicking selfies. I pride myself on my confidence, because in spite of them telling me, I continue being blindly in love with myself. You could randomly see me around London clicking selfies with the utmost random things. I have just tried on my Londoner shoes and I am excited about being a new sheep in town. A confident, loud adventure on the outside, I am a little soft ball of fur on the inside, telling you my story in this big city.
---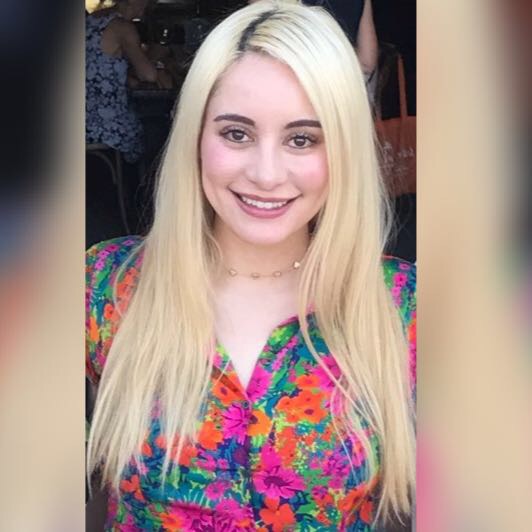 Stephanie Rose
Hometown: San Francisco, USA
Programme: Global Public Health Nutrition MSc
Graduation year: 2018
San Francisco native who packed up and moved to London in pursuit of educational aspirations and adventure. I previously lived my Parisian dreams living in the city of lights and love for a year and a half as a student at the Sorbonne and an au pair. I am passionate about nutrition, travel, and tea. My favorite things to do in London are attending free talks and strolling in one of many beautiful parks London has to offer.
---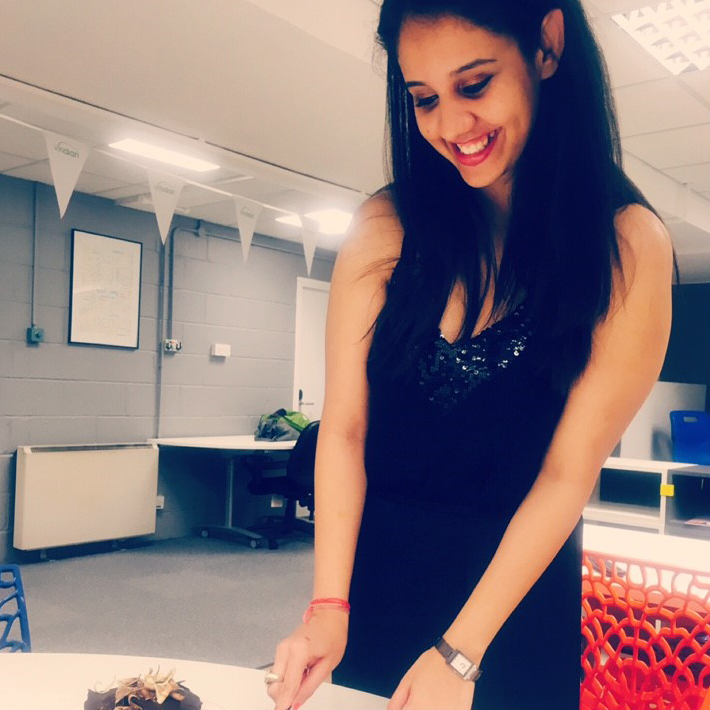 Tapasi Sharma
Hometown: New Delhi, India
Programme: International Commercial Law LLM
Graduation year: 2018
My name is Tapasi. I am an advocate from India and I'm here in London to do my Masters. My friends describe me as a person who is both stylish and traditional at the same time. I am a very social and talkative person. I can easily strike a conversation with anyone and everyone. I love to shop and I'm also an avid reader. I love exploring new places, things and meeting new people! 
---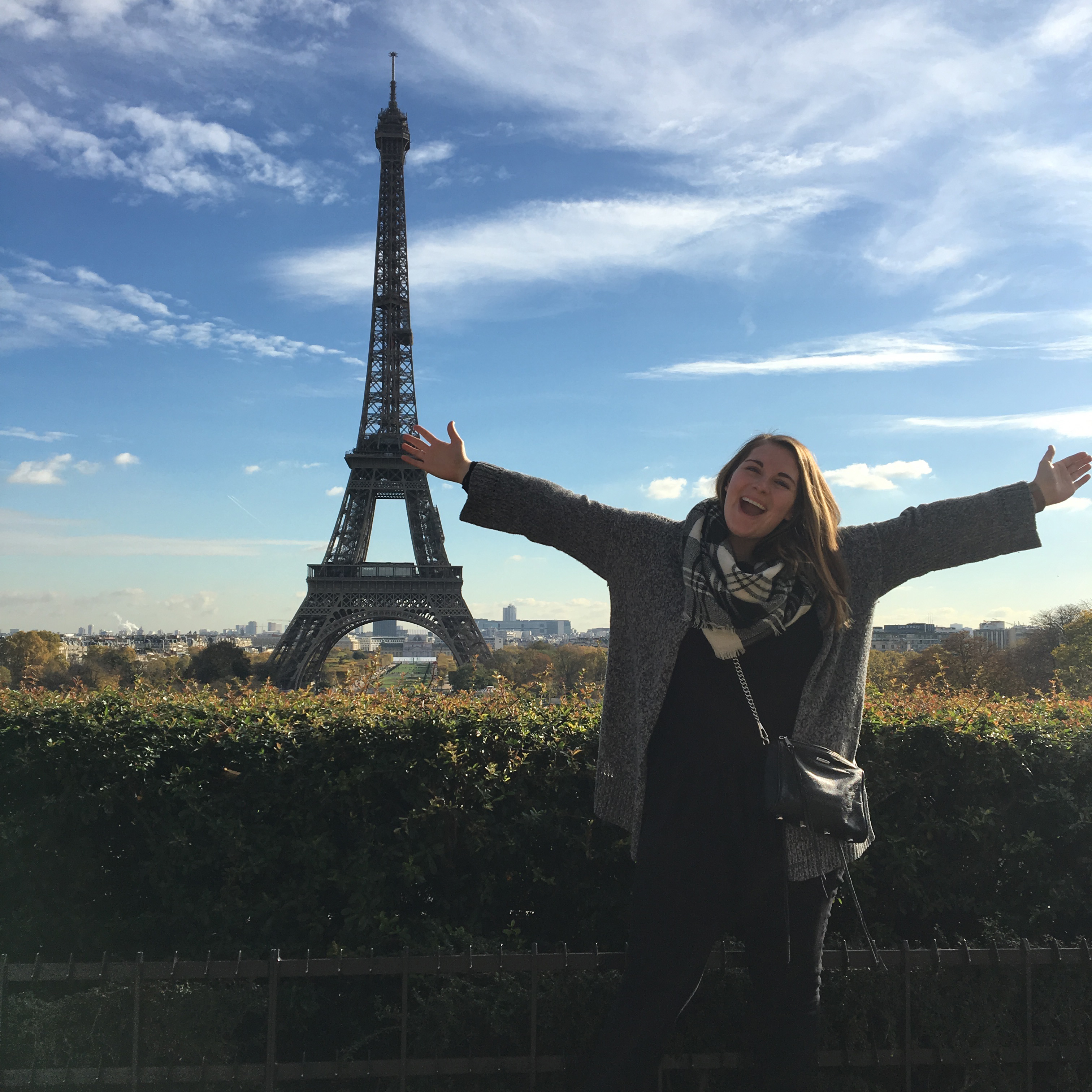 Taylor Eades
Hometown: Tennessee, USA
Programme: Psychology MSc
Graduation year: 2018
Personal blog: thislovelylondonlife.wordpress.com
Hello! I'm just your typical Tennessee-born, British wannabe who has been obsessed with London since first reading Harry Potter in the 8th grade. My friends would probably describe me as a listener, dreamer, traveler, and coffee snob who loves to discuss films and personality types. I'm an INFP by the way. It's my first time moving abroad and living in a big city so please join me in discovering the most magical places London has to offer!
---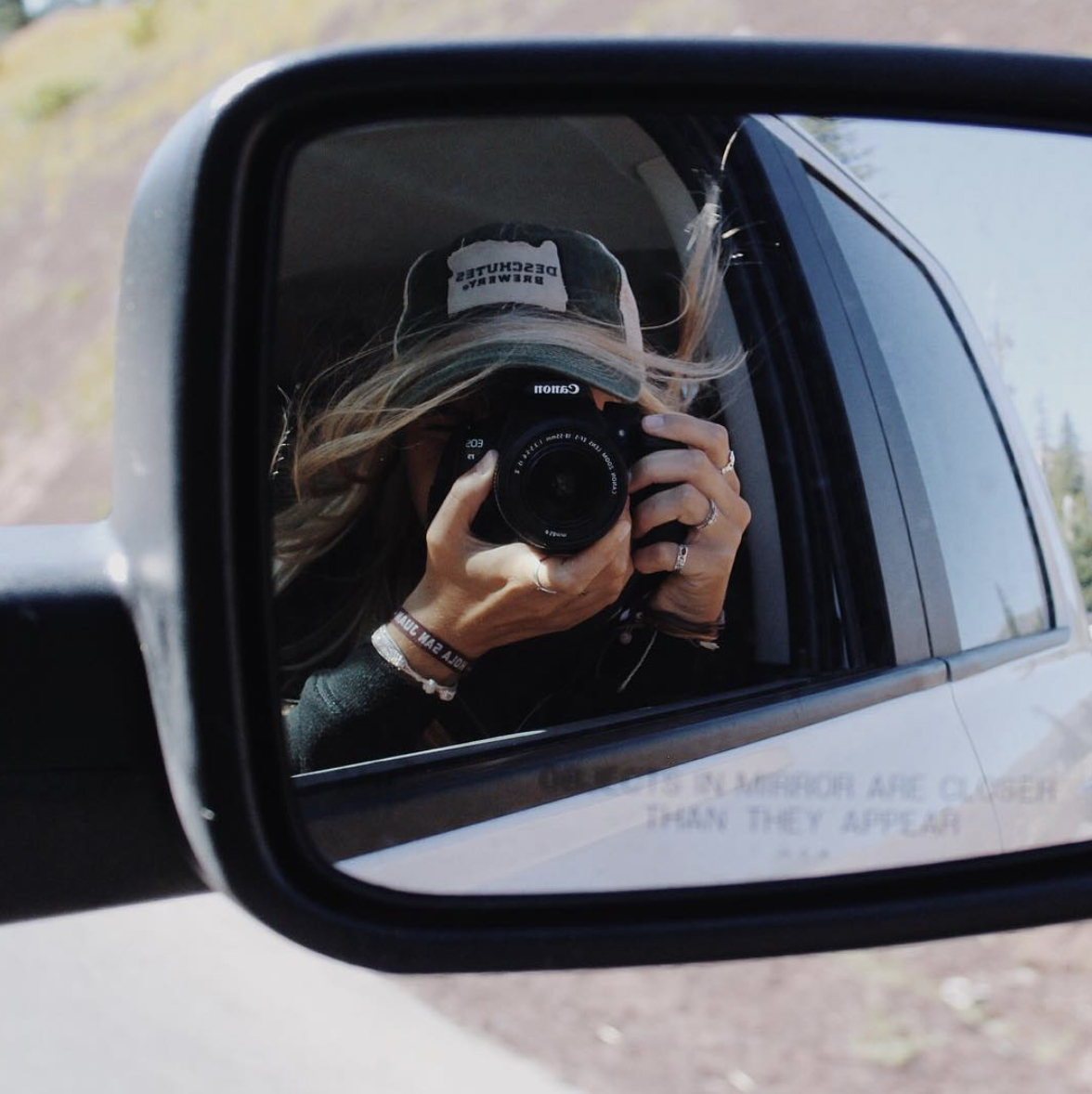 Tracey Kraemer
Hometown: Seattle, WA, USA
Programme: Cultural and Critical Studies MA
Graduation year: 2018
Personal blog: tkandphotography.wordpress.com
Since completing my undergraduate just outside of Seattle, I've been lucky enough to live and work in both Europe and Asia. My passions range from cultural awareness and education, story-telling, exhibitions of all sorts, getting outdoors, and taking photos! I'm a sucker for Thomas Shelby, Dishroom, and the mountains. While I'm no stranger to the rain, life in London is still unpredictable — and I always have my Canon ready!
---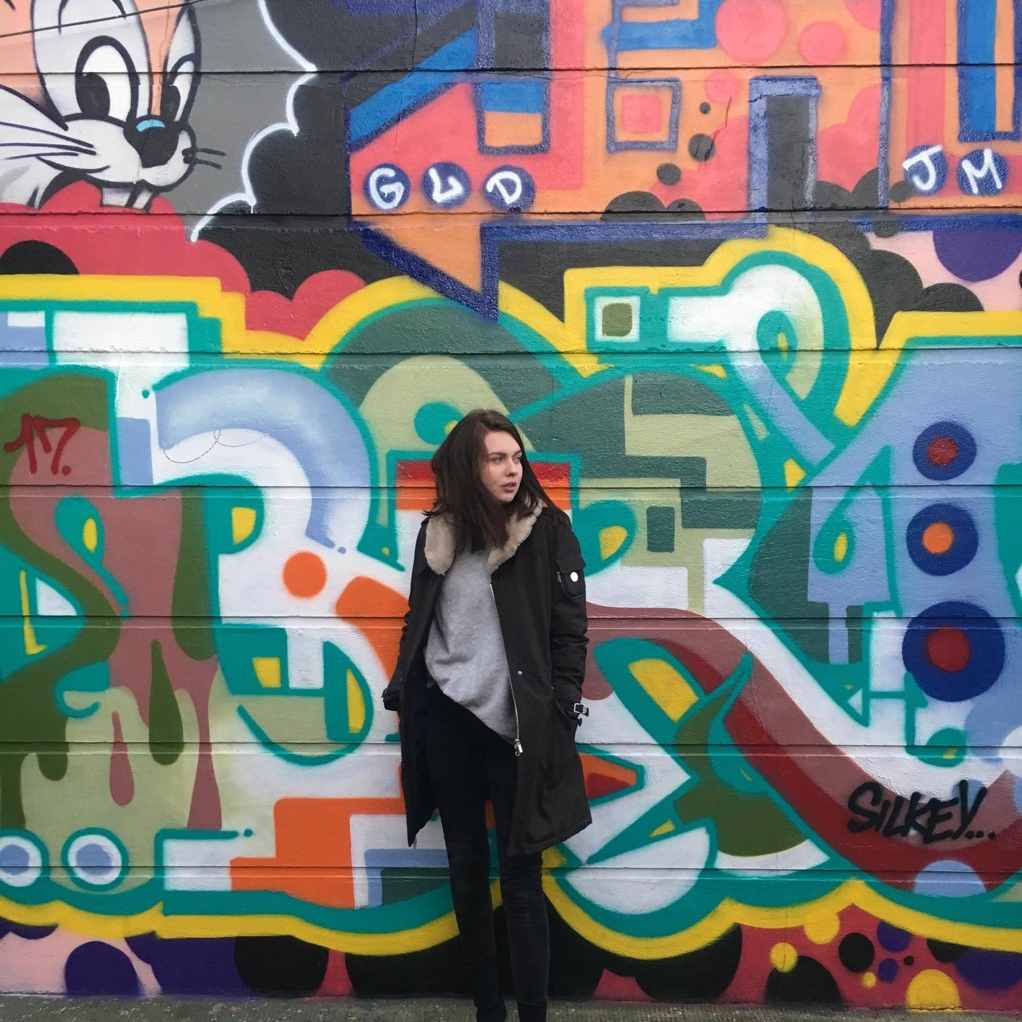 Vilte Keturkaite
Hometown: Vilnius, Lithuania
Programme: Fashion Merchandise Management BA
Graduation year: 2021
Personal blog: vilteket.wordpress.com
Just a new-born fashion student trying to figure things out while living in London, a typical Eastern-European by heart, who was lucky enough to have the opportunity to explore a new country while still being 18 years old, always late and always lost, trying to get the most experiences possible. A blog about fashion and lifestyle, finding in London and everywhere.
University of Westminster 309 Regent Street, London W1B 2UW General enquiries: +44 (0)20 7911 5000 Course enquiries: +44 (0)20 7915 5511 The University of Westminster is a charity and a company limited by guarantee. Registration number: 977818 England