School of Media, Arts and Design
The photography courses are part of the School of Media, Arts and Design at the University of Westminster
Visit our courses
Course 1 Course 2
Presenting… BSc Hons Photography & Digital Imaging Technologies
Posted on: 18 August 2012
By: allene
No Comments »
Filed under: Courses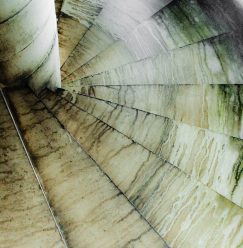 Docks II by Ed Fry, first year student (2011)
During the 2011/2012 academic year our team have been working to review the two BSc courses. In consultation with current students, recent graduates and industry consultants, the BSc PDI has been updated and from September 2012 re-emerges as the BSc Photography and Digital Imaging Technologies (PDIT).
With key aims to 'provide an education spanning technical, scientific and creative aspects of imaging', promoting a 'multidisciplinary approach to imaging' the new course has a clear industry focus, while retaining our traditional core of imaging science and photographic theory and practice. Professional practice and an understanding of the imaging industry are emphasised with modules which include elements of work placement, industry visits and contact with professionals from a range of different areas of imaging, including commercial photography, magazine print production, image retouching, museums and archives, forensic imaging and imaging science. Exciting new modules include Visual Literacy and Perception, Colour Theory and Colour Management, and Professional Photography.
Photographic practice remains an important element of the course and there is an emphasis on the production of technically excellent images, as a result of understanding the technologies underlying photography. The study of imaging science is core to the course, enabling students to understand all elements of the imaging process from the nature of light and colour, to the performance of cameras and lenses, to the way in which our eyes and brain perceive and process images.
There are a few remaining places available
for this September's intake. To find out more, and apply, go to (http://www.westminster.ac.uk/courses/subjects/photography/undergraduate-courses/full-time/u09fudpi-bsc-honours-photography-and-digital-imaging-technologies)