Falling Away exhibition (2021)
An exhibition of Catherine Yass' vertiginous film installations at Ambika P3
Falling Away will be the first retrospective of Catherine Yass's extensive body of film work in the UK. Curated by Michael Mazière and Davide Deriu in Ambika P3, the exhibition will showcase a selection of Yass's vertiginous films of architectural structures from the past twenty years. The buildings in her films are undergoing demolition or construction, some are falling into disrepair: as they crumble, so too do the power structures behind them. Viewers will be drawn into dizzying spaces as the camera is turned upside down, plunged into water, lowered from cranes, buried under falling rubble. The exhibition addresses the fragility of our social fabric, whose material structures have been destabilised and exposed by the current pandemic.
A public symposium is being organised in conjunction with Falling Away. By addressing urgent issues around architecture and the institutions it embodies, it will contribute to current debates about how the built environment shapes our lives. These combined events will form the core of a public engagement programme associated with the Mid-Career Fellowship which Deriu was awarded by the British Academy (2019/2020).
Initially scheduled for June 2020, the programme has been postponed to the summer of 2021. In anticipation of the physical exhibition, we presented in the LFA Digital Festival 2020 one of Yass' films, Royal London (2018), together with an essay written for the upcoming exhibition catalogue by Christopher Kul-Want. 'Falling Away – a prelude' is available on-line at: http://www.p3exhibitions.com/
The exhibition Falling Away brings together Catherine Yass's vertiginous film installations at Ambika P3. The first retrospective of the artist's extensive body of film work, it spans the past two decades and includes a new work made in response to the impact of COVID-19 and global warming. Ambika P3's vast subterranean space will engage audiences in the disorientating effects of Yass's films, which portray architecture in a state of construction, abandonment or demolition. By engaging with our perception of verticality, these works address the relationship between material structures and the powers and institutions that embody them.
Exhibition

22 October –
20 November 2021


ambika p3 London
The exhibition provokes us to think about the conditions of social and psychological instability in which we currently live. It draws attention to the vital role of public services, whose fragility has been exposed by the ongoing pandemic. For example, one of Yass's films documents a hospital undergoing demolition from the perspective of the dying building, revealing a beleaguered NHS; in another film, the BBC appears vulnerable as its visionary TV Centre is dismantled for real estate. The sensory impact of these works will be fully experienced when exhibited in Ambika P3.
Since its inception, Ambika P3 has been developing innovative methods for forming a distinctly experimental art site, rather than a gallery or cinema. This exhibition will further question the multiple relationships between artist, image, space, and viewer, as well as the collaborative role of the curator as designer and co-producer.
Falling Away is co-curated by film-maker and Ambika P3 curator Michael Mazière and Davide Deriu, Reader in Architectural History & Theory at the University of Westminster. The exhibition is informed by Deriu's research into vertigo in the city as well as Maziere's interdisciplinary curatorial practice. It will be accompanied by a symposium, secondary school and community workshops. An exhibition catalogue, freely available in print and open access, comprises essays by art writers, historians and critics as well as by the curators.
Falling Away at Ambika P3: a video by Catherine Yass and Michael Maziere, with Nick Gordon Smith (camera), is available here
Falling away symposium (2021)
A one-day symposium held in conjunction with the Falling Away exhibition
The symposium brought together researchers and practitioners from a diverse range of disciplines to discuss the agency of falling in contemporary culture. Metaphors of falling are often evoked to describe the current period of insecurity and instability. At the same time, the built environment reflects and in turns reproduces this state of suspension: while highrise construction reshapes the landscapes of cities around the world, including London, its impact on our perception of gravity is yet to be understood. Typically defined as 'the force that makes objects fall toward the earth', gravity is so pervasive that we may overlook the ways in which it conditions our daily lives, and how we abandon ourselves to its force – or resist it.
How do creative practices engage with the perception of gravity, balance and falling? Can they mediate our fears and desires to lose the ground? What links can be drawn between the vertiginous spaces of our cities and the conditions of social instability in which we live? These and other related issues will be addressed from a variety of perspectives drawing on art, architecture, design, geography, psychology, and dance. Structured around a series of conversations, the symposium concluded with a panel discussion with the artist Catherine Yass.
The event was organised in conjunction with Falling Away, a major exhibition of Catherine Yass's work in Ambika P3. Curated by Davide Deriu and Michael Mazière, the exhibition comprised seven vertiginous films of modern architectural structures that embody the institutions which built them. Spanning the past two decades, it was the first retrospective of the artist's extensive body of film work in the UK. The joint events were aligned with the Vertigo in the City project based at the School of Architecture + Cities, University of Westminster.
Video of Symposium
22 october 2021
Conversations between the Sciences, Arts and Humanities (2015)
The exploratory phase of Vertigo in the City project was enabled by a Wellcome Trust small grant in the Medical Humanities, led by Dr Deriu in collaboration with Dr Josephine Kane (now at Royal College of Art, London). It consisted of a series of meetings, field trips and other activities conducted by a multi-disciplinary team of researchers comprising also Professor John Golding (Department of Psychology, University of Westminster) and Professor Brendan Walker (formerly based at the University of Nottingham, now at Middlesex University, London). This scoping mission culminated in a symposium and workshop held at the University of Westminster's Faculty of Architecture and The Built Environment (now School of Architecture and Cities) on 29-30 May 2015. It was the first event that brought together scholars and practitioners from the sciences, arts and humanities to discuss how vertigo is variously analysed, treated, conceptualised and represented in relation to cities.
Tour of vertiginous London
2015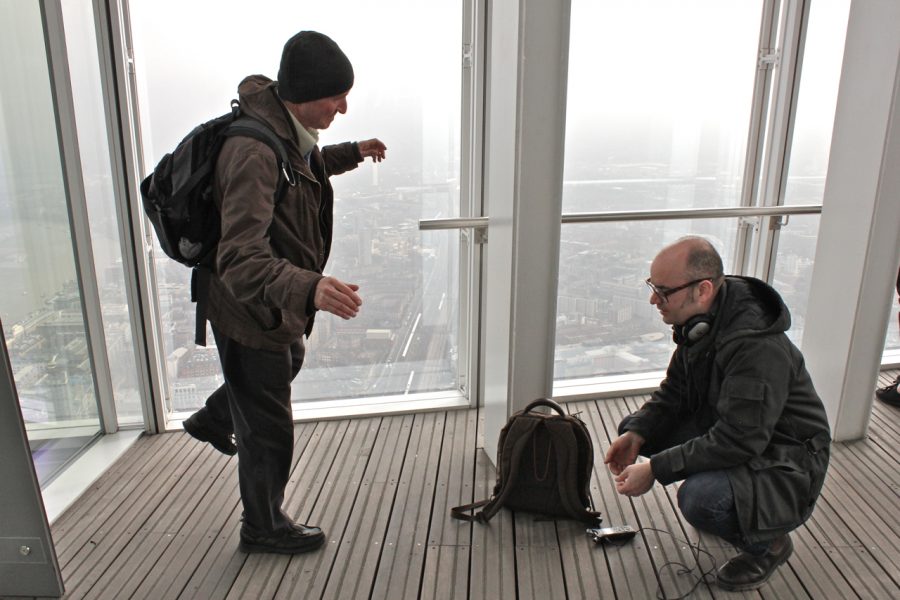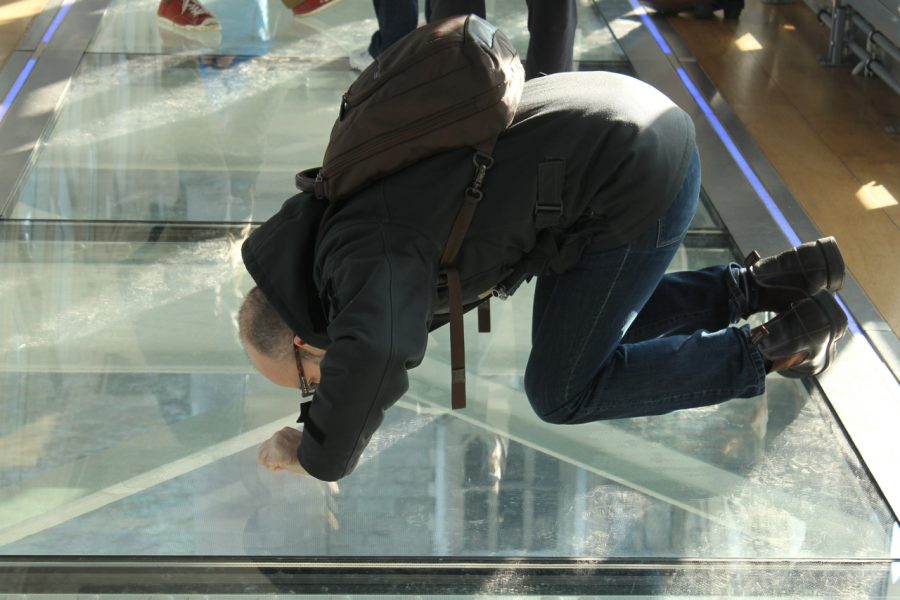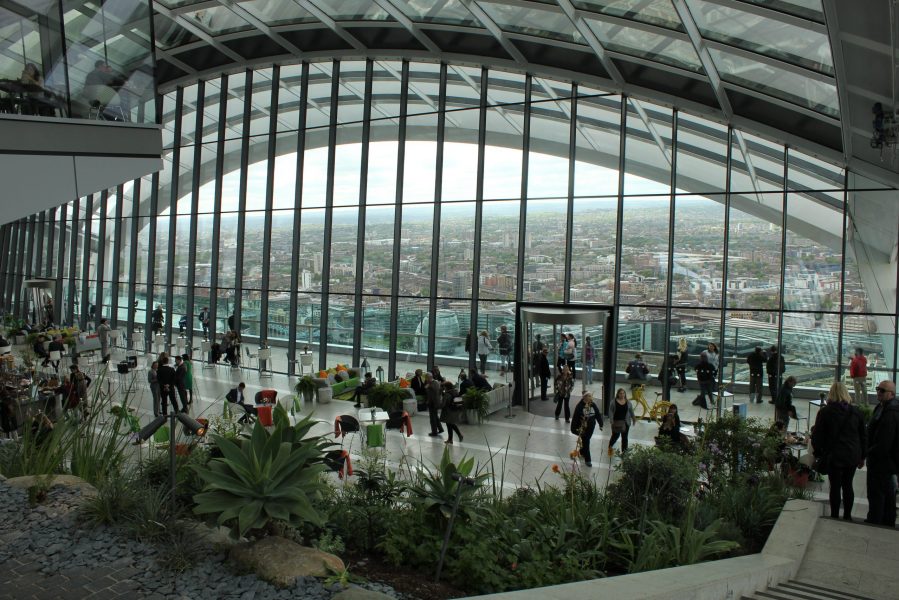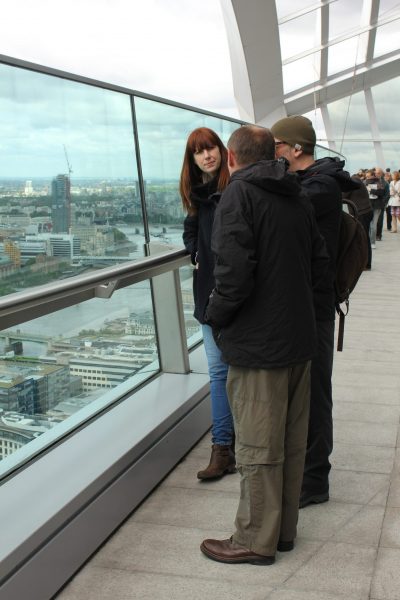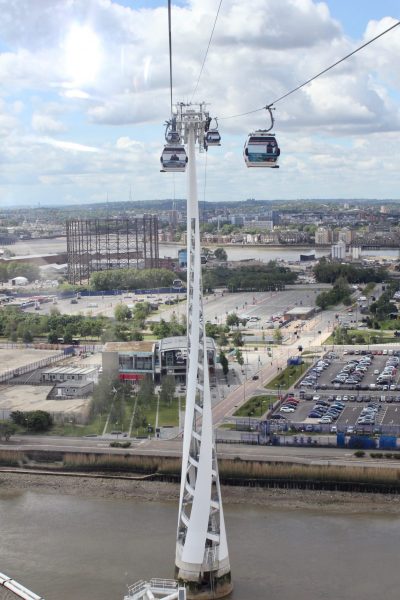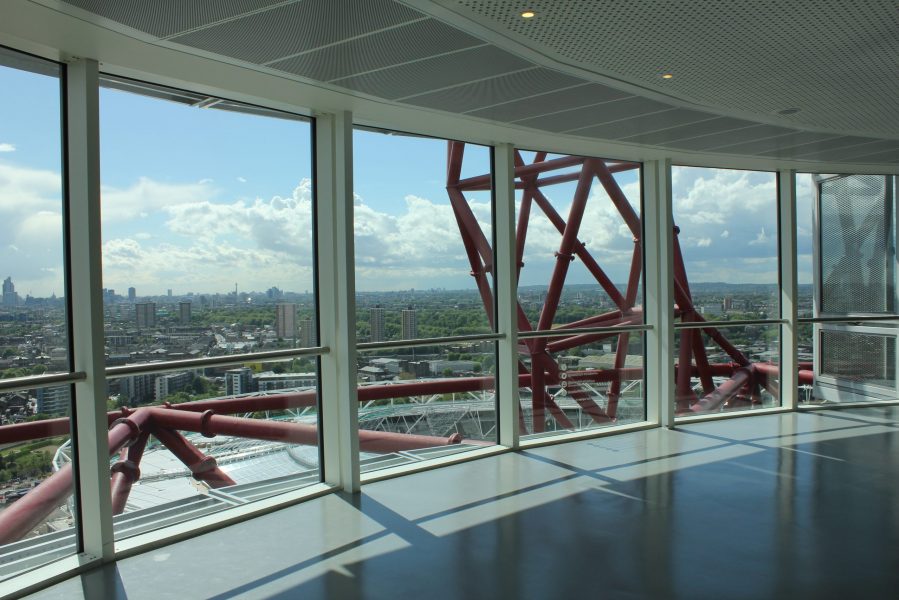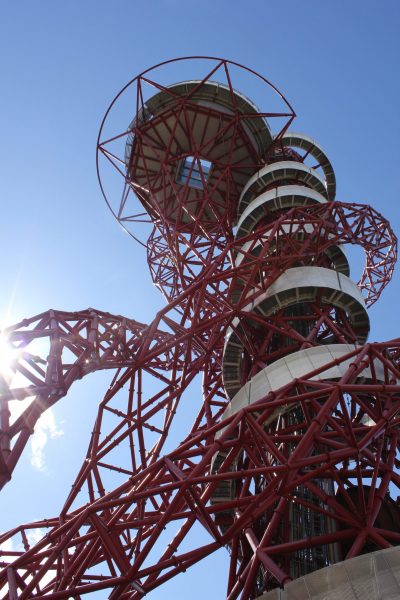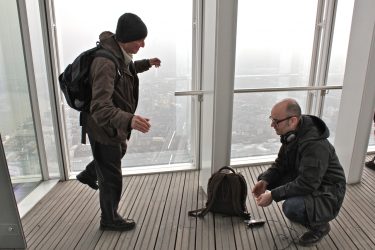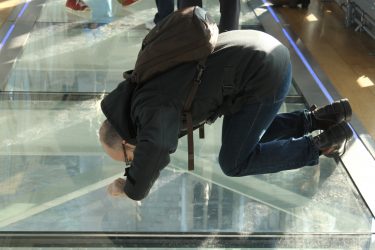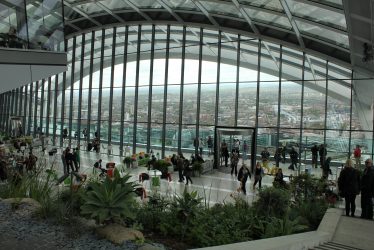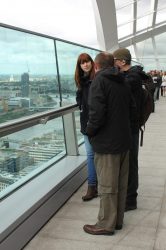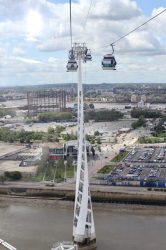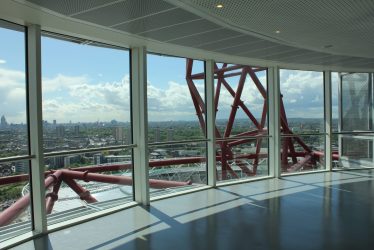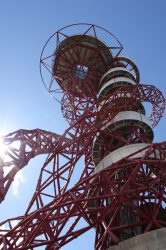 Video of Symposium
30 May 2015
peer-reviewed Publication