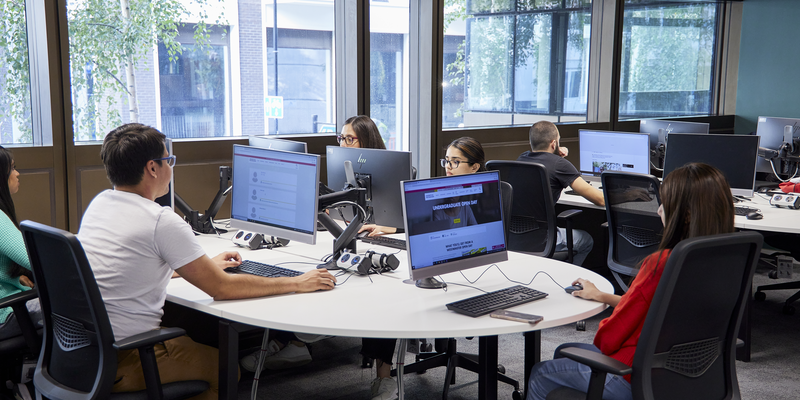 Welcome to our spotlight series showcasing our students' work from different Computer Science and Engineering courses at the University of Westminster. This time, we're focusing on the Computer Network Security BSc course, taught at our Marylebone campus in central London.
The assignment
In this practical seminar, students had the opportunity to experiment with specialist software radio devices to receive live radio signals. They were able to listen to FM radio, and receive live signals on mobile telephony such as GSM, UMTS and LTE.
The FM radio broadcasting and the processing of ADS-B signals allowed students to track aeroplanes in the sky in real-time. This is reflected on the map below using Mapping Toolbox™. The map shows a snapshot of aeroplanes in london that were tracked during the seminar.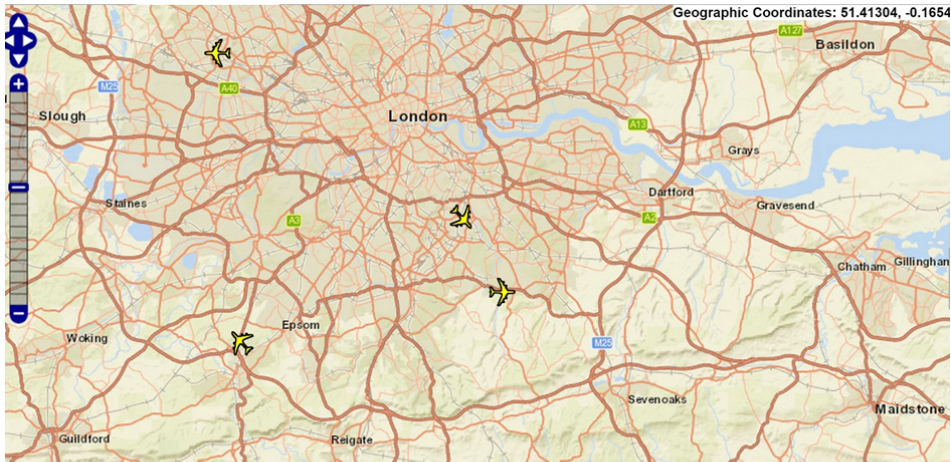 The opportunity
This module allows students to understand what radio frequency (RF) attacks are and how to defend against them. To achieve this, students need to have a good understanding of the principles of radio frequency transmissions. This seminar enabled a practical treatment of real-time signal strength to spot vulnerabilities. 
The challenge
The challenge for students was to observe what real-time spectrum analysis looks like, how fast signal strength changes and how sensitive radio signals are in frequency due to noise, interference and other impairments.
What did students learn?
Students were able to get a better understanding of wireless signal reception through the ADS-B aeroplane signal tracking since they were able to track aeroplanes above the London sky in real-time. They were able to observe how flights approached the city, and track plane trajectories and observe which airports they were approaching or leaving from.