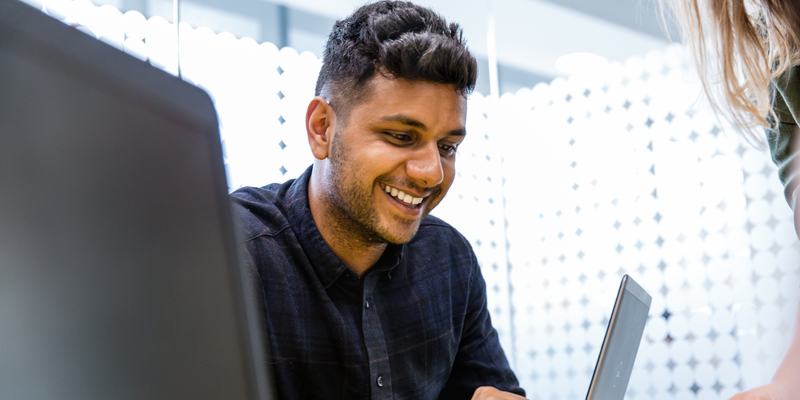 Postgraduate student Joelraj gives us an insight into adjusting to studying at postgraduate level.
It can be a bit daunting, taking a break from something and coming back, especially if you're returning to study at university after a few years. You may wonder how postgraduate study will compare to your undergraduate degree or if you even remember how to study. Adjusting to study at postgraduate level is not going to be easy, but it's not so bad if you know what to expect. Will it be harder than your undergraduate degree? I'd be lying if I said no, but you're probably looking forward to that aspect if you've made the decision to take the next step in your education.
When it comes to preparing to study at postgraduate level, there's no right or wrong answer. My advice would be to look over the module overviews for your course and keep up to date with recent developments in those areas. No matter how familiar you are with the subject, there will always be new findings or discoveries. If you're studying a completely new subject, the course material might be unfamiliar to you, but your course leader will likely give a recommended reading list before the course starts to help you get prepared.
Studying a postgraduate degree isn't just about learning things from powerpoint slides and textbooks, it's also about having an enquiring mind, knowing that the subject you are studying extends beyond what anyone can teach you in a two-hour lecture. Doing your own research and discovering topics that you find especially interesting within the course content can help you get inspired. If you know you will enjoy the course you've applied for, then this will not even feel like work.
Something often overlooked is the importance of having a good study space, as postgraduate study will rely on you doing a lot of work outside of contact hours. Notably by 'good' I don't necessarily mean a clean desk with a planner on the wall and a desk organiser, but somewhere where you know that you will be able to study. Some people study far better on their bed, or on the dining table than a dedicated desk. Make sure it's just somewhere that you know you will be able to knuckle down and give your work your full attention.
It may have been a few years since you last studied now, or it may have just been a few months. Maybe your studying habits are still the same, maybe once you finally sit down you realise that they have changed. But what's most important is that you find out what works for you, and it may take you some time to figure out what does. But once you know what works best for you, you'll be in a great position to succeed with your studies.
Latest posts by Emily Baker (see all)