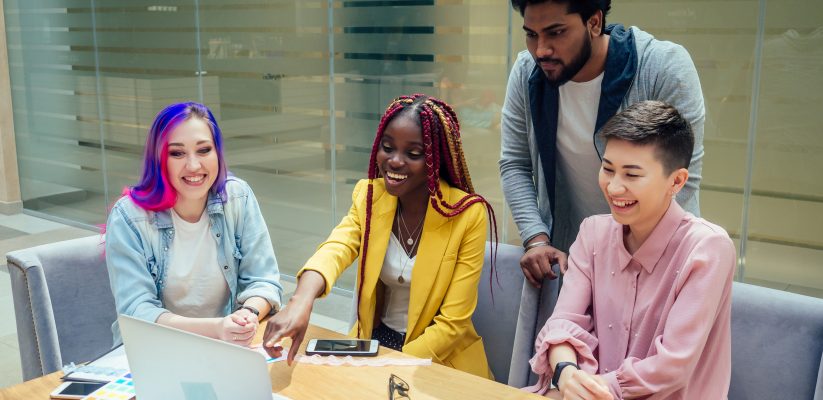 Our Business and Information Systems (BIS) BSc supports students with the right environment, guidance and opportunities throughout their studies. Students are kept motivated and career ready with practical assignments, industry networking opportunities and an optional work placement.
At the start of this year, our third-year BIS students took part in the Coursework Mentoring Scheme. The scheme places students in small groups, with each group being supported by a Westminster graduate working in the industry. Students met with their professional mentor regularly during the semester to review their progress against industry performance and feedback standards.
The scheme was created to enhance student's employability and put into practice their skills such as organisation and commercial awareness, within the context of a business-related problem. Students also used the technical skills and knowledge they have acquired during their course and applied it to common practices used within industry.
As part of the course, third-year students study the module Information Driven Entrepreneurship and Enterprise. The module, in collaboration with Westminster Alumni Team, introduced the group Coursework Mentoring Scheme.
A networking lunch event was held this spring to celebrate the coursework achievements of the groups. Prizes were also presented for the 'Best Business Ideas'. Awards were based on the submission of a 2-minute video pitch by all student groups and voted for by the mentors. The event was also a great opportunity for our final-year students to network with industry guests.
Course Leader for the Business Information Systems BSc, Dr Panagiotis Chountas said "Well done to Professor Tamas Kiss, Module Leader and the University's Alumni team for embedding modern industry practices into the course curriculum."