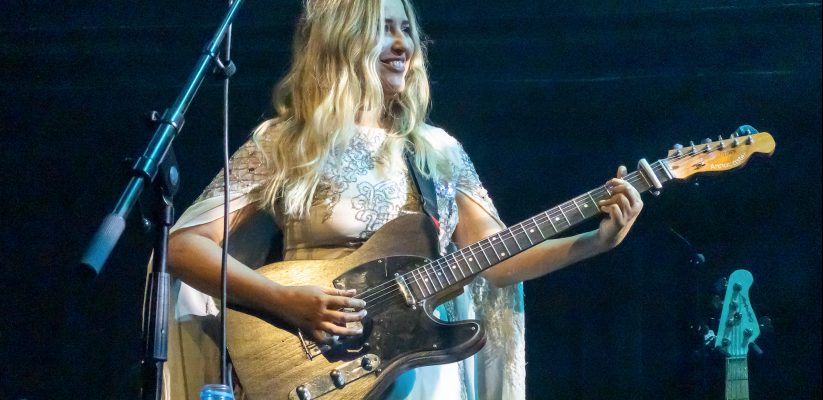 Our Music Production, Performance and Business BA covers the major components of the music industry. By equipping our students with expertise across these three vital areas, graduates of the course are sufficiently prepared for a wide range of employment opportunities and a successful music career. 
We are proud of our strong links with the music industry, which provide our students with countless opportunities. In addition to regularly inviting industry professionals as guest lecturers, our academics bring extensive industry experience to their teaching. We spoke with Leddra Chapman, the new course leader for the Music Production, Performance and Business BA, about her impressive industry experience and her new role as course leader.  
 Can you tell us a bit more about yourself?
I'm a singer/songwriter and independent artist, predominantly making folk/pop music. I've been releasing albums and EPs since the age of 15! By the time I applied for my undergraduate degree in Music Performance at the London College of Music, I had already written my first album, Telling Tales. It was produced, mixed, and mastered during my time at university, and I continued to release, promote, and tour this record until I graduated.
For the past two years, I have been co-leading various music curriculum programmes across subjects such as songwriting, production, performance, business, live production, technical arts, and more. I also accompany myself with piano and guitar and am a proud ambassador for Gibson Guitars.
I'm thrilled to have joined Westminster as the new Course Lead for the Music Production, Performance and Business BA programme. Furthermore, I am equally excited to be currently recording my third studio album.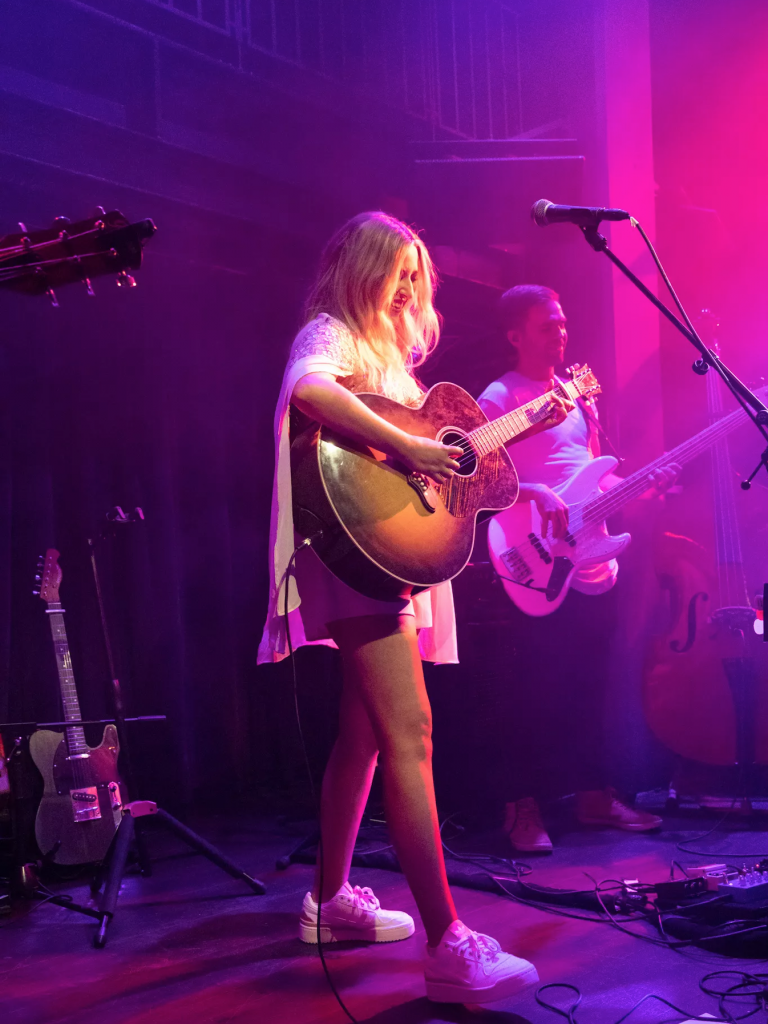 As an artist, what have been some of your career highlights?
If I had to choose three…
Supporting Tom Jones on his UK Summer tour. This has to be one of the biggest highlights so far; he's such a legend and still has a phenomenal voice.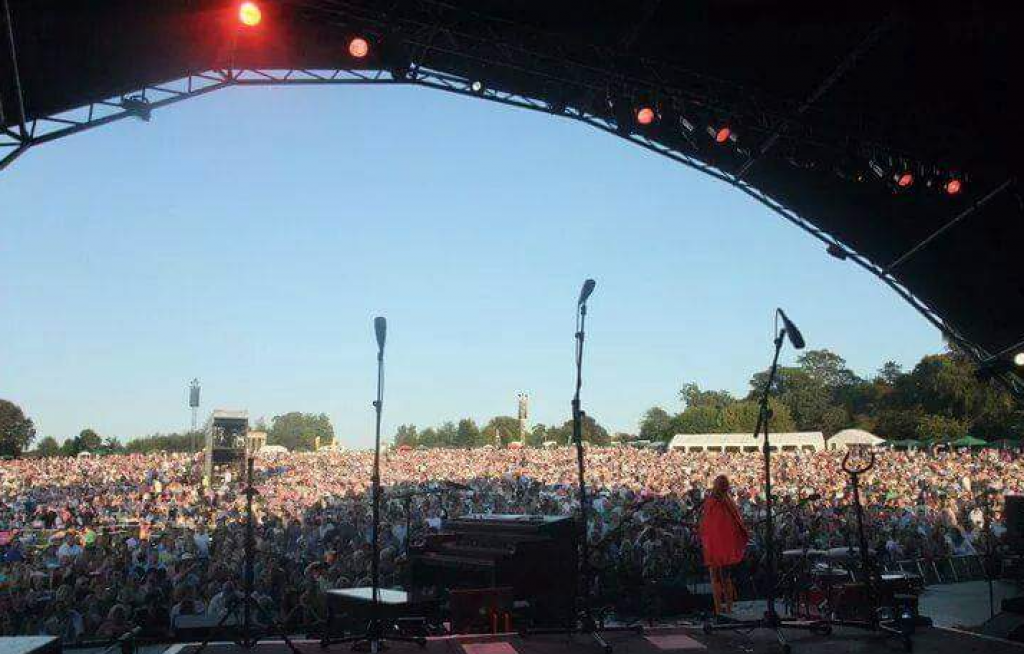 Performing at Smooth FM's live show in Liverpool, that was 35,000 people and the biggest live crowd I've played to in my career to date.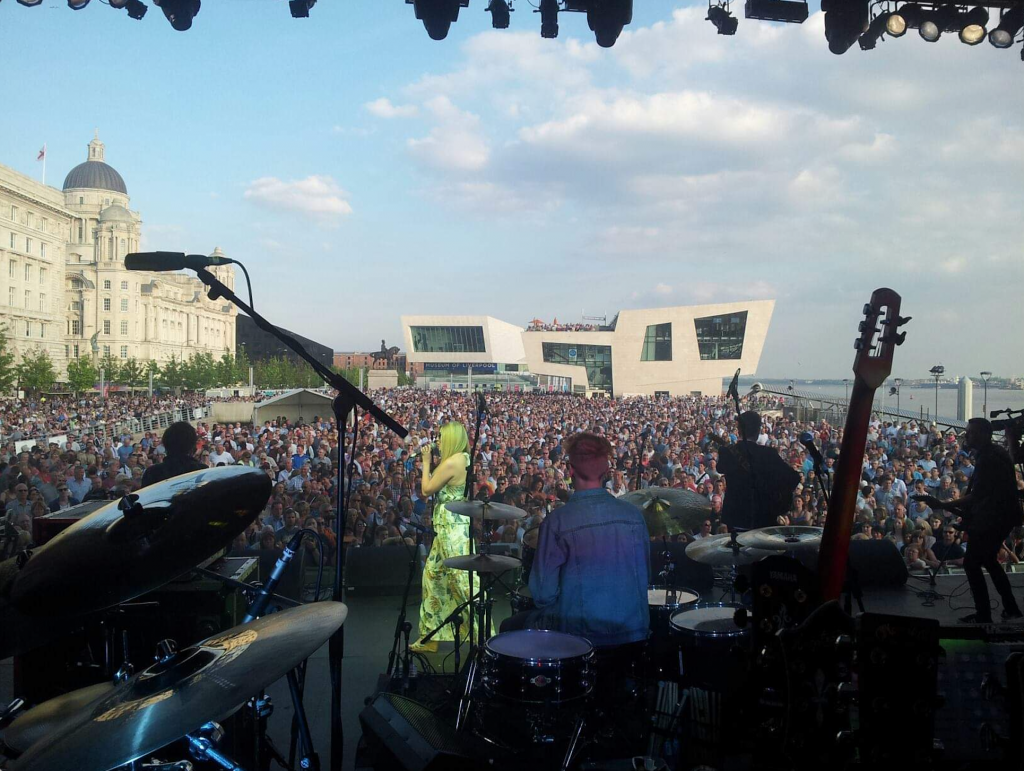 I kicked off this year with two sold-out shows in London, and it was the most fun I've had on stage. Usually, with a London show, I'd do one night and wish the next day I could do it all over again. For the first time, I could! 
In the past, you've collaborated with some world-renowned music artists. How was your experience working with Ed Sheeran? 
When I first met Ed, we were both on the same bill at a student union gig night, and he told me he was a fan! One of his favourite songs was a song of mine called Wineglass. Little did I know at the time that he would become one of the biggest artists in the world, or at least I didn't until I saw him perform. I watched him captivate an entire room in a way I have never seen an artist do before or since.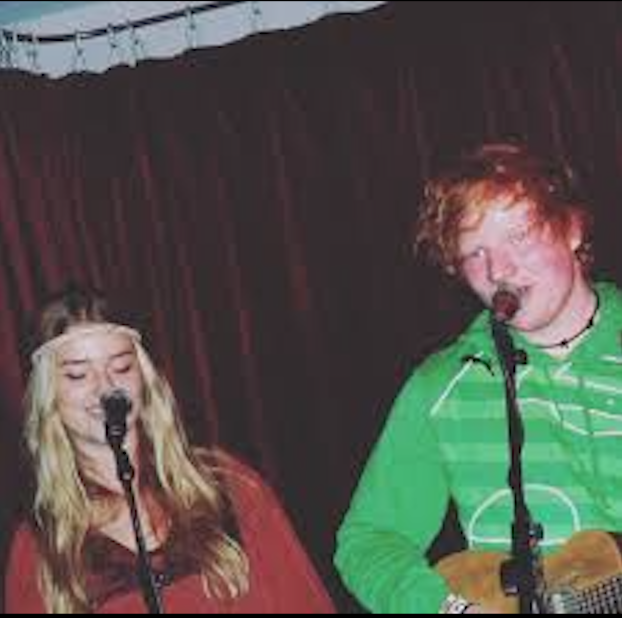 To have been an early collaborator on vocals for EPs such as Songs I Wrote With Amy and his debut album '+' still makes me incredibly proud to this day. The funniest memory of working with Ed has to be when we boarded the wrong plane together at Stansted Airport when heading to a songwriting retreat in the South of France. We did eventually get on the right plane, and that trip was where we recorded this impromptu cover of Cee Lo Green's "F You"* 
*Caution: strong language is used in this video
You've performed and toured across the world, can you tell us a bit more about these experiences? 
One of my favourite performances was headlining a show of my own in the Netherlands; hearing people from a town I hadn't been to before singing along to my songs was unforgettable. Performing as a professional musician has its highs and lows, just like any other job. Sometimes you're playing a show to hundreds of people singing your lyrics back at you, and the next night only 5 people have bought tickets to see you! What I learned is no matter what the show, it's important to give the people who have turned up the absolute best you've got. It's all worth it for the magical moments on stage; it's a true privilege to perform for people. 
Touring is an incredible experience; it's a lot of fun but requires discipline to survive the scheduling – it's hard work! You must be on top of your instrument every day, and as a singer, this means taking proper care of your voice. Taking care of your wellbeing on the road is just as important, the physical and mental health of touring musicians and crew should always take priority.
Why do you enjoy teaching Music?
Supporting the learning of developing creative artists, entrepreneurs, songwriters, and producers is such a rewarding and humbling experience. This is one of the toughest, weirdest, wonderful industries in the world, and preparing students for it is incredibly important to me. Creating spaces where students can work on real-world music industry project briefs and gain collaborative experiences is what I enjoy the most.
Why did you choose Westminster?
I was lucky enough to attend a live event earlier this year and saw some of the Westminster music students perform. The diverse range of performance styles, genres, and passion I saw on stage made me take notice! When I visited the Harrow campus, I was taken aback by the artistic nature of the architecture. 
The connections between all the subject areas within the School of Arts and the music facilities, in particular, blew me away. I was lucky enough to be given a full tour by the Studio Manager and Team Leader of technical facilities – and the music studios and performance spaces are incredible!
What do you think makes the Music Production, Performance & Business BA at Westminster unique?
The Music Production, Performance & Business degree at Westminster is unique due to its incredible history and diverse lecturing teams. I am so proud to be working with a team of world-renowned artists, producers, songwriters, and entrepreneurs. 
The students here really gain valuable insight, knowledge, and experience from the teams, as well as from the facilities we have available here.
What would your advice be to aspiring music professionals?
The three pieces of advice that stand out are:
Number 1 – Prioritise exceptional music: The music has to be amazing. The music you write, produce, promote, or manage has to standout for you to have a real chance at becoming successful. You could be the best marketer in the world, but if the music isn't amazing, it will be hard to create longevity.
Number 2 – Define your goals: Know and understand your goals. This is more complicated than it sounds, as it often has outside influences. Only you have the right to determine your own goals and definition of what success is. Sometimes, this is to be a world-famous pop star (and I have seen this goal be spoken and realised with my own eyes through artists such as Ed Sheeran), and that can be achieved if you meet the requirements of having amazing music AND tenacity, fearless hard work, determination, and sacrifice. However, this isn't everyone's goal, and that's OK – it maybe you wish to work in a role that uses music to support communities, for therapy, for education, for performing and writing with other artists/producers, film, TV and media composition, music journalism, live event management and promotion, tour management/live production crews or more!
Number 3 Seek support: Ask for help. The music industry is very small compared to other creative industries, and it won't be long before you make important connections. I am still asking for help at this stage in my career when I need it, and I'm still being asked for help by music professionals most days too! Whether it's career advice, musical developments, production/mixing queries, references and support on grant applications for new projects, or general wellbeing support – it's a wonderful industry to be a part of, and be sure to find/create your own community within the world of music.