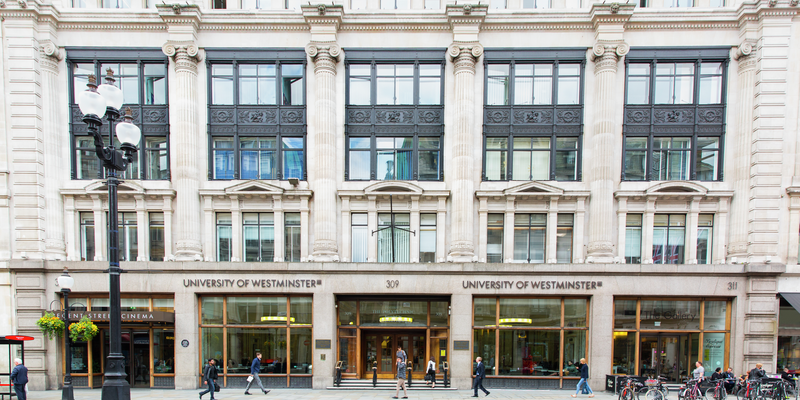 There are a number of reasons why you might be thinking about applying through Clearing. Whether your results haven't gone to plan, you've had a change of heart about your course or you've done better than expected and want to apply through adjustment, you might be wondering what it's like to go through the process. One of our current students, Sahra, has written about her experience of applying through Clearing to give you an idea of what to expect.
"The Clearing team were really reassuring, I felt comfortable speaking to them and they made me feel at ease."
Why I decided to apply through Clearing
I originally applied through UCAS to study Philosophy at the University of Kent, but as time went on, I realised that I did not want to move to Kent or study Philosophy. I knew that I wanted to stay in London, so the day before results day, I did some research on which universities in London I might be able to attend.
The best option for me was the University of Westminster; the Central London location and the course structure were really appealing. The location meant that I could live at home and commute into Central London to attend my lectures, which takes me around 45 minutes. The History course at Westminster is very modern and there was a great variety of modules to choose from, which was exactly what I was looking for.
Contacting the Clearing Team
When I called the clearing line to make an application, I was feeling nervous because I was not sure whether I would be accepted. The Clearing team were really reassuring, I felt comfortable speaking to them and they made me feel at ease. I was even able to speak to the course leader who accepted my application and gave me an offer to study at Westminster. 
I think what really helped me choose to study at Westminster was the kind and approachable atmosphere. Everyone was lovely and helped to ease my anxiety in starting in a new environment, both when applying through Clearing and when I first arrived and met the lectures and people on my course in September.
My experience at Westminster
I am now in my final year of studying my History BA at Westminster, based at the Regent Street campus. I have really enjoyed my time at university and will miss it once I graduate. My lecturers in particular really helped me to build my confidence and they supported my passions. I will never forget their kind and understanding attitude towards all of us on the course and would definitely recommend applying through Clearing for the University of Westminster.
Latest posts by Emily Baker (see all)