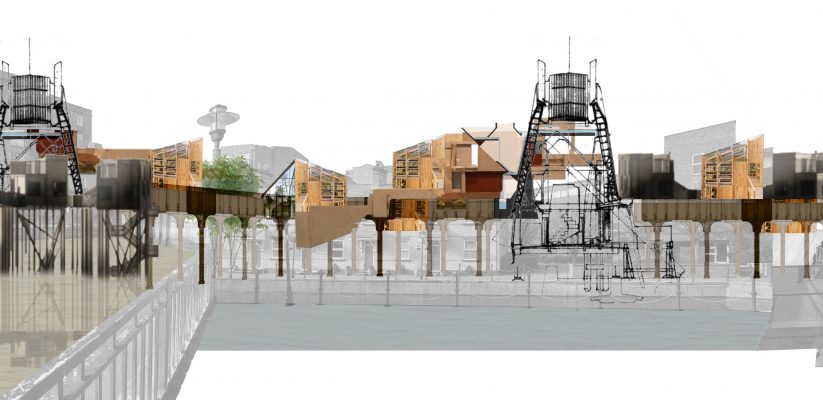 The annual end-of-year exhibition, 'OPEN' is a showcase and celebration of the talent, creativity and achievements of students from the School of Architecture and Cities. The work is a culmination of the skills and creative practices developed by students on their courses. OPEN is a highly anticipated show amongst students, graduates, staff and industry guests every year.
We caught up with Harry Mellor, a third-year Architecture BA student as he prepares to showcase his project, Elysian Meadows – A Social Condenser at OPEN 2023.
What are you most excited about for OPEN 2023?
I am most excited to see everyone's finished work, not only from my degree programme but from across the school. It will be interesting to see what others have been working on.
What has inspired your creative thinking so far in producing your final project?
For my studio, the process of getting from A to B is the most important aspect. How a form evolves is not a random series of steps but a logical and well thought out evolution. I started with removing white space from other people's drawings and photos, collaging them to create a form. This form was adapted and altered in terms of shape and used to create the masterplan for my project.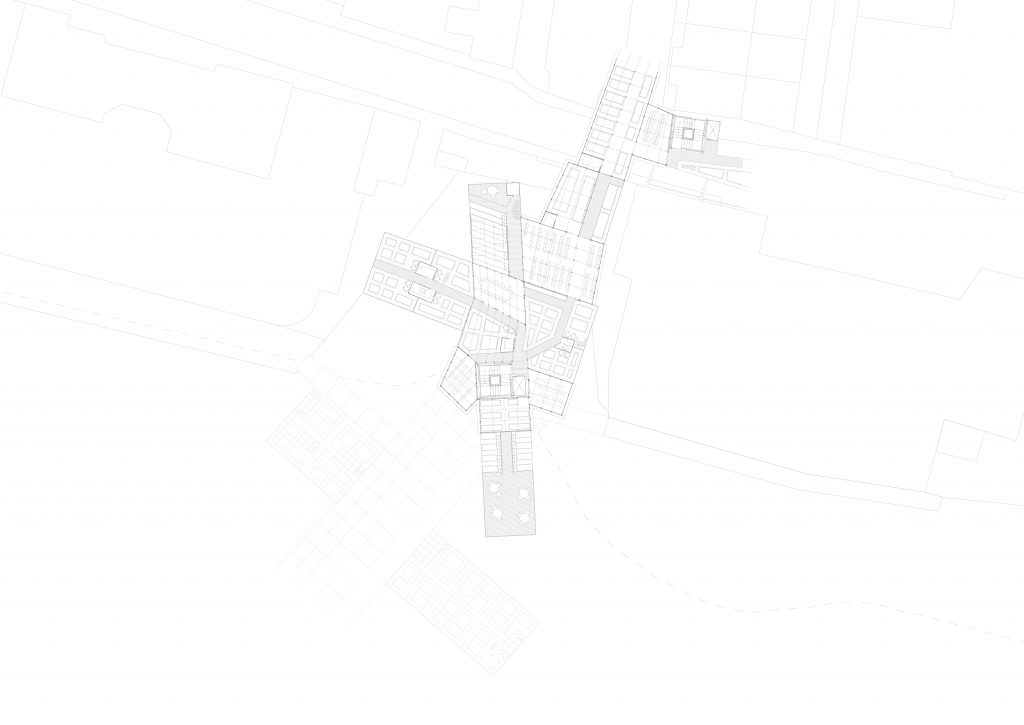 Tell us a bit more about your final project.
Meandering above the streets of Limehouse, a land pier, covered from end to end in vegetation, greenhouses and allotments. A place to find peace and solitude from day-to-day life above the mess of the Monstro-city, which slowly destroys all greenery in the city. Food is grown by and for the local community, bringing greenery back to the city and reducing food poverty in London's most deprived borough.
What do you hope to achieve from your final project?
I hope that when looking at my project, people will stop and think about how the world we live in needs to change, how the current system doesn't work and why. The studio's purpose is to question current practices. My project focuses on growing fresh produce rather than reliance on a supermarket or fast-food vendors.
What are your plans for the future?
After graduation, I plan on working for a year in an architecture practice before applying to do a masters programme. Currently, I aspire to qualify and work as an architect. It would be nice to work on some of my own projects too.
Header image: Harry Mellor (Architecture BA, 2023)