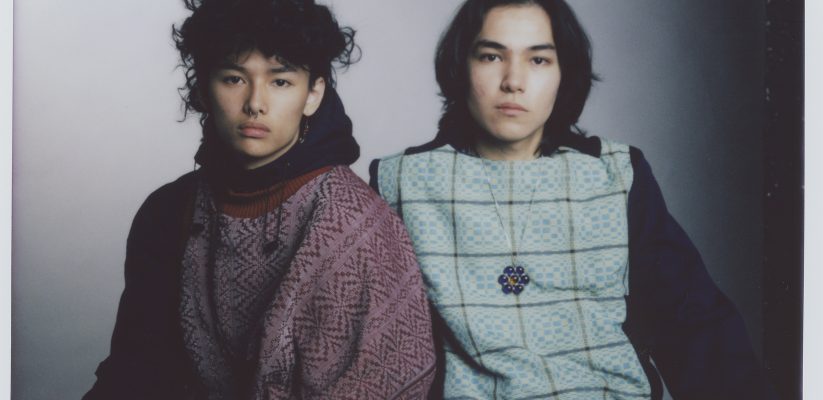 Our fashion courses have an exceptional reputation for being aligned with the international fashion industry, helping students to become highly original designers and enabling them to have outstanding opportunities to engage with throughout their course.
Our students have undertaken internships with the world's leading fashion companies such as Kenzo, Givenchy, Alexander McQueen, Celine, Tom Ford, Marc Jacobs and Alexander Wang. In fact, our internship programme was voted as the best in the world in the Business of Fashion Global Fashion School rankings.
We sat down with Exequiel Enaje, a recent Fashion Design BA Honours graduate to find out more about his experience.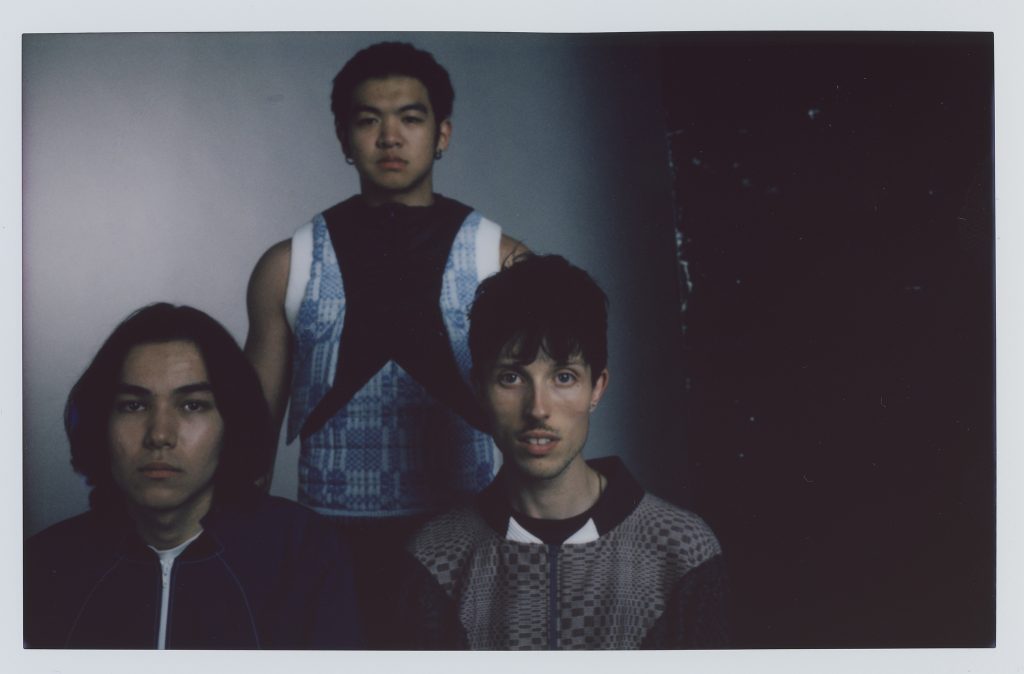 Can you tell us more about yourself?
I got into fashion when I moved to London at a young age and was exposed to the abundance of different cultures and customs. What really solidified my interest was when Tumblr became popular for creatives to publish artistic, fashionable and thought-provoking images. It led me to find ASAP Mob, who at the time was one of the coolest music groups. This really sparked my interest which drew me to enrol at FRA (Fashion Retail Academy) to learn how to make clothes properly.
Can you tell us more about the pieces you've designed as part of your final project?
The pieces I've designed for my final collection are a combination of handmade and machine-made, while integrating woven fabrics, crafted by indigenous tribes native to the Philippines, and synthetic nylons manufactured in Italy.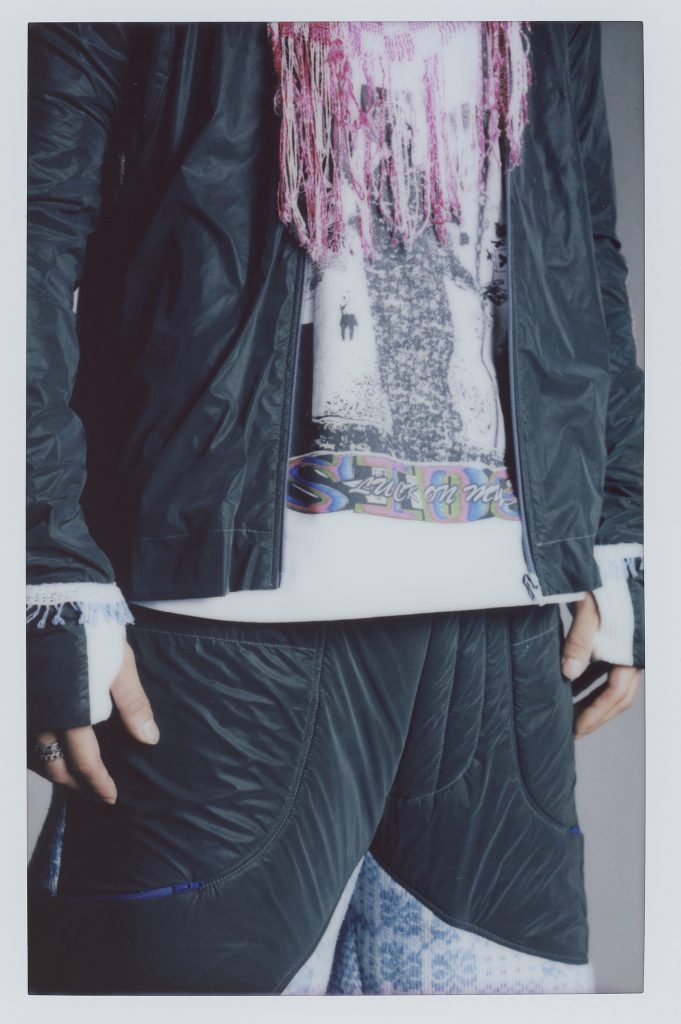 What inspired your designs?
The design inspiration came from looking at The Babaylan, tribes native to the Philippines and the clothes I've accumulated whilst charity shopping over the years. This combination allowed me to look at spiritual figures, my roots and the clothes that I would personally wear on a day-to-day basis to approach every design from an authentic, integral and holistic standpoint.
What are your future career aspirations?
In the future, I hope to be a globally known freelance designer for various fashion houses but at the same time, I would like to be a creative director for my own brand. I'm also interested in going down the path of designing economic infrastructures specifically in the Philippines.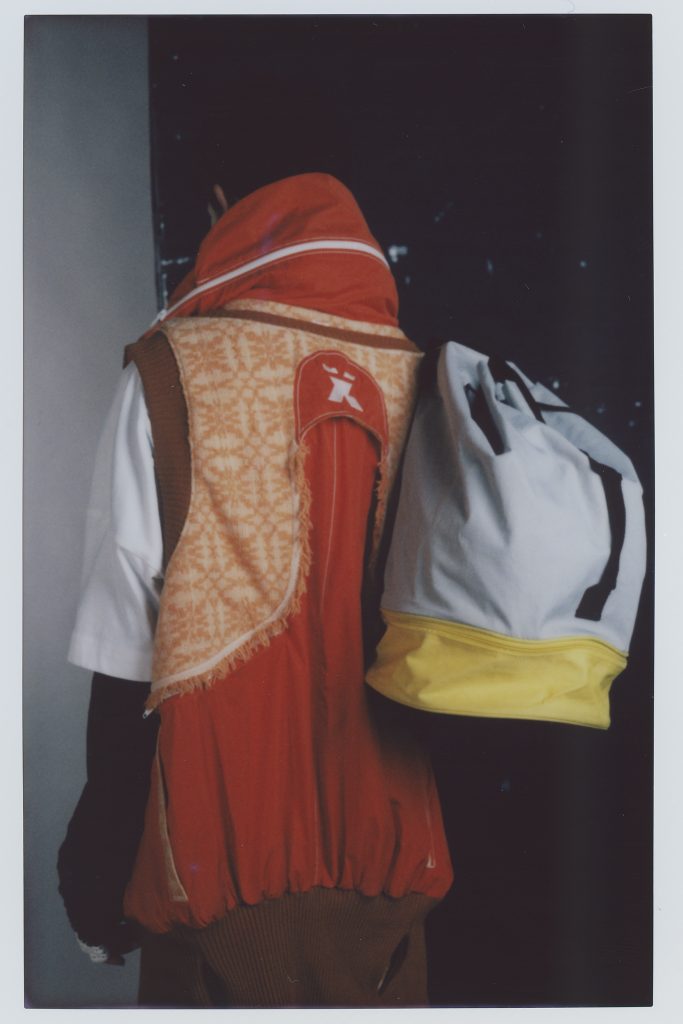 What are your plans after graduation?
At the moment I'm working on my own brand and I'm really trying to transcend myself. All my classmates are eager to send their portfolios to different companies as fast as possible but for me, I really want to get to know myself. I know that one day I'm going to have a creative umbrella that houses independent creatives with the aim to elevate the creative collective consciousness. But in order to do that, I need to be self-assured and trusted by the people I come across. 
Graduating from the University of Westminster has allowed me to gain the fundamental skills of designing and conjuring beautiful clothes. Now it's time for me to venture into a lifetime of learning but also unlearning and relearning. The world is changing so fast with new information coming at us every day, yet we are not taught how to handle emotions, communicate and be kind to our peers. That is something I would like to change.
Visit Exequiel Enaje's website to find out more about his work: www.exequielenaje.com. You can also find his Instagram account here. 
Photo credit: Dominic Whisson. Instagram handle: @dominicwhisson.