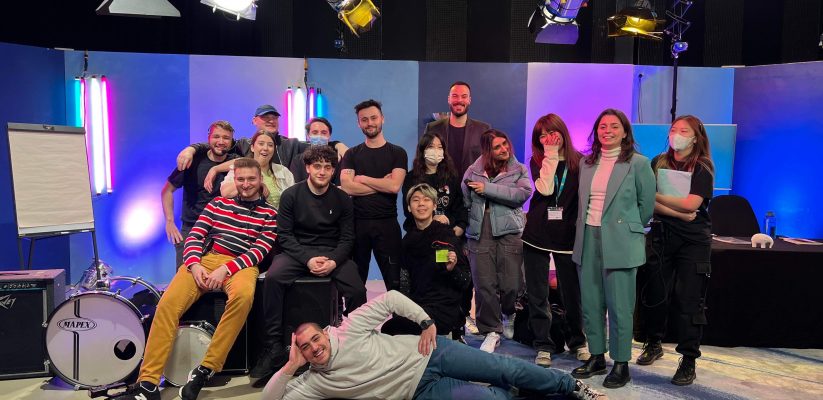 Our Film and Television Production courses have fantastic reputations and are ranked highly across UK institutions. The practice-based courses are taught by broadcast industry professionals and media theorists, which allows us to combine critical analysis with very hands-on skills.
The Television Production BA focuses on how television programmes are conceived, produced and distributed in a digital broadcast and multi-platform environment. Students get to work across a digital workflow supporting single-camera and multi-camera studio production modes and produce programmes across all genres, from documentary and drama series to TV commercials and studio entertainment shows.
We sat down with Jack Murphy, one of our second-year students to find out more about his experience.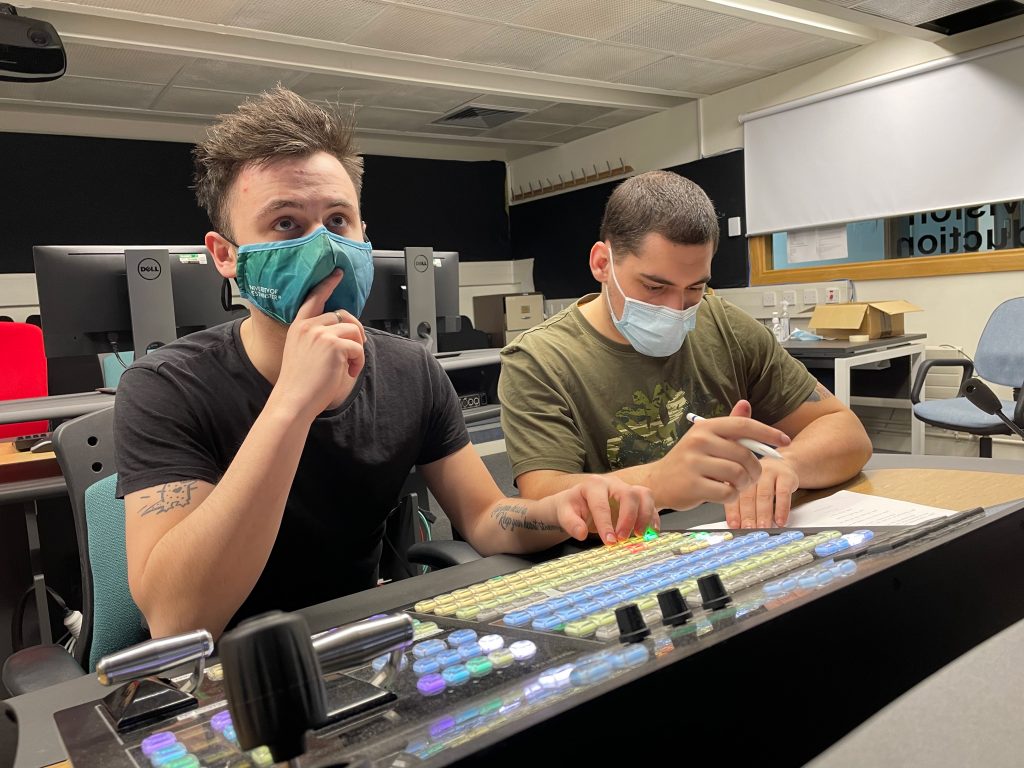 Can you tell us more about yourself?
My name is Jack Murphy, I'm 22 years old. I grew up in rural France and moved to the UK when I was 18. I currently work in advertising and marketing, focusing on content creation and strategy consulting in the world of cosmetics and toiletries.
What inspired you to study TV Production at the University of Westminster?
I was inspired to study television production for a variety of reasons, firstly, because I really like the television series 'Doctor Who' and would one day like to work on the programme. Secondly, because of the number of transferable skills that the course offers as it's very diverse and hands-on. Lastly, because of the advertisement module was something that I was interested in as I had worked in that industry before coming to university. 
Can you talk us through some of the opportunities you've been part of during your studies?
I've had a few great opportunities whilst studying this course. In the first year before the pandemic, I worked as a cameraman for the Royal Television Society at a charity event and I also got the chance to work on 'This Morning' show as an extra. Both experiences were valuable and great networking opportunities.
What advice would you give to prospective students wanting to study Television Production?
I would say just do it! It's a great course, taught by some brilliant lecturers. You'll learn a lot and meet some great people along the way. You'll be part of very hands-on projects across a variety of modules, such as documentary, multi-camera studio, adverts and promotional shots and alternative TV, which are all really valuable.
Can you tell us more about some of the projects you've worked on during your studies?
I've created two adverts as part of the 'Adverts and Promotional Shots' module during the second year. The first one is an advert for laxatives which I directed and edited. It replicates a sort of Edgar Wright comedic editing style, relying on music queues.
The second advert is a Spotify advert which I edited myself (you can watch this advert above). It relied heavily on cinematography and lighting and was shot during lockdown, so it's a testament to what you can achieve under a lot of restrictions.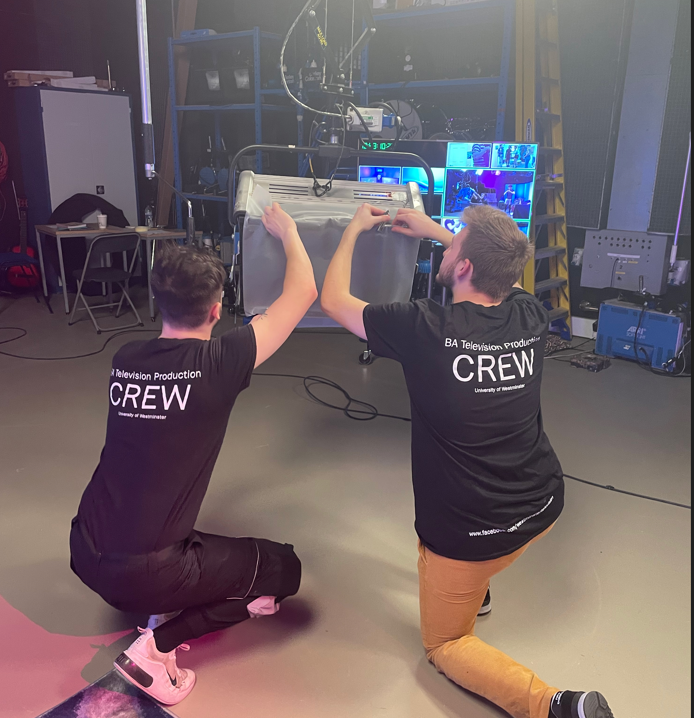 If you are interested in finding out more about our Film and Television courses, visit our website here. If you have any questions, you can also email our Course Enquiries email at course-enquiries@westminster.ac.uk.