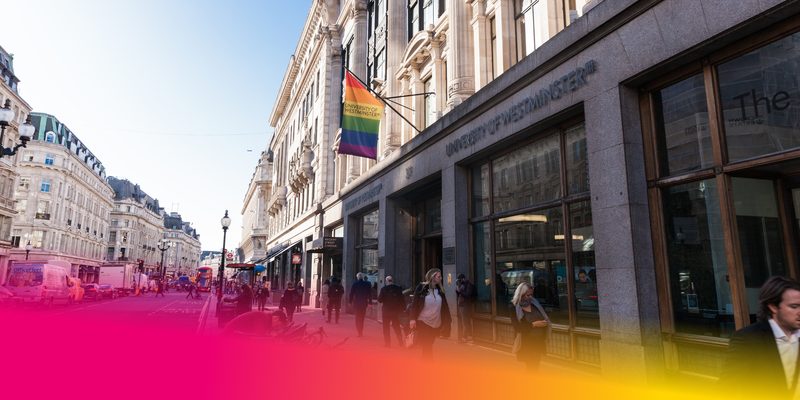 One of our favourite things about being a London university is the world of opportunities this opens up for our students. Even after over a year of lockdowns and restrictions, London is still a vibrant and exciting place, so there's no surprise it was named the best student city in the world. As we adjust to life in a post-pandemic world, we've rounded up some examples of the endless adventures that London has to offer students who come to study at the University of Westminster.
London has so much to offer in terms of culture, arts and entertainment. Whichever part of the city you happen to be in, you're surrounded by museums and galleries, libraries, cinemas, theatres and concert halls. The entertainment industry is reopening and even with social distancing restrictions, there are so many ways to enjoy yourself safely. Socialising and meeting new people is still easy thanks to over 6,000 restaurants and 4,500 pubs and bars. When you want to connect with nature you don't have to go very far either; nearly half of London is green space, allowing you to relax in the sunshine or take a walk away from the hustle and bustle of the city streets. 
At the University of Westminster, we are proud of our internationally diverse community; we're 5th in the UK for international outlook and the top university in the UK for International Students (Times Higher Education Young University Rankings 2021). Our location in London compliments this, with over 300 languages spoken throughout the city. Whether you love sampling new cuisines or are looking for your favourite home comfort, you'll find it on the menu in London.
It's easy to explore London, thanks to one of the best public transport systems in the world. Plus, it's the perfect location to use as a base for travel both in the UK and further afield. Whether you're an international student keen to explore the UK, or want to be able to travel home and visit your family, London is so well connected. You can explore beaches, countryside or even cities at the other end of the country easily thanks to the 270 stations across London.
London is also the ideal place to make connections with employers and industry experts before you graduate. There are over a million businesses operating within 20 miles of the University of Westminster, giving you access to a range of job opportunities to help you gain the confidence and experience to graduate work-ready, as well as earning alongside your studies. 
London is one of the most diverse cities in the world, meaning you'll be living and studying alongside people from all walks of life. This means that London offers a range of activities for everyone, no matter your interests, making student life at Westminster so exciting. Whether you want to take part in a roller disco throughout Central London, are an avid gamer or love to soak up the latest exhibitions, you'll find plenty to do and plenty of like-minded people. From Pride to Notting Hill Carnival, the city comes together to celebrate individuality, history and culture. 
University of Westminster's Students' Union offers over 100 sports teams and clubs for our students to join, to help you further explore your interests and hobbies. There's something for everyone, from your traditional football, rugby and netball teams to musical theatre, Harry Potter society and cultural societies where you can connect with students from all over the world.
Latest posts by Emily Baker (see all)