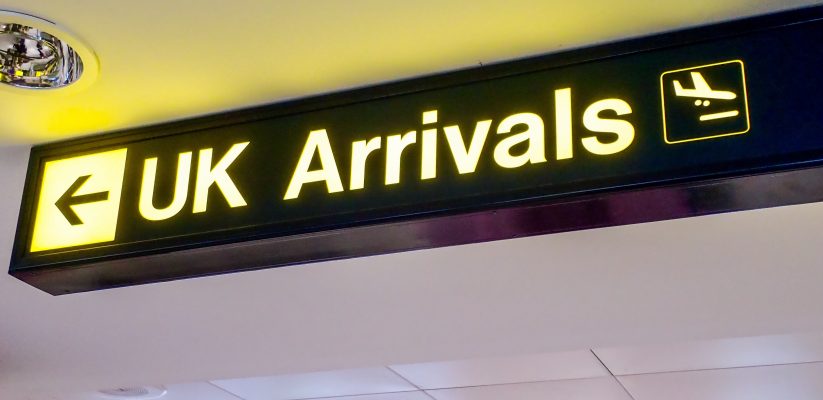 We know that there's a lot to think about when you're moving to the UK, so we've put together a list of our Top Ten things to consider, to make sure you don't forget anything important.
1. Apply for your student visa
If you need a visa to study in the UK, it's important to start your application as soon as possible once you've received your offer to avoid a last minute rush. You can read more about the visa application process here. 
2. Arrange your student accommodation
Applications for halls of residence are granted on a first come, first served basis so apply as soon as you can. See our accommodation page for details of what is available and how to apply.
3. Check whether you're eligible for any funding or scholarships
The University of Westminster offers a range of scholarships which you can explore here. There may also be external financial support available to help support your studies. 
4. Make sure you have health insurance
You'll need to pay a healthcare surcharge as part of your visa application, which will allow you to access the National Health Service.
5. Think about how you'll contact home
There are a number of cheap sim card providers like GiffGaff and LycaMobile which will allow you to use your phone in the UK.
6. Consider booking a place on a 'New to the UK Session'
This is an opportunity to meet fellow international students, attend sessions to help you settle in and learn more about life at Westminster. Explore the sessions available and choose which ones would be useful to you here.
7. Prepare for the weather
The UK is famous for its weather, so make sure you pack for the climate. A raincoat and an umbrella are always useful to have to hand, just in case!
8. Check how many hours you can work
If you're planning on finding a part-time job, it's important to ensure you know how many hours you're allowed to work as part of your visa. 
9. Figure out your transportation
Book your flights and figure out the next stage of your journey. You can also apply for a Student Oyster Card for discounted travel around London, and use apps like Citymapper to plan your journey in advance.
10. Research bank accounts
You'll need to set up a student bank account when you arrive, so do some research and get an idea of the account you'd like to use. We have some suggestions here.
Latest posts by Emily Baker (see all)