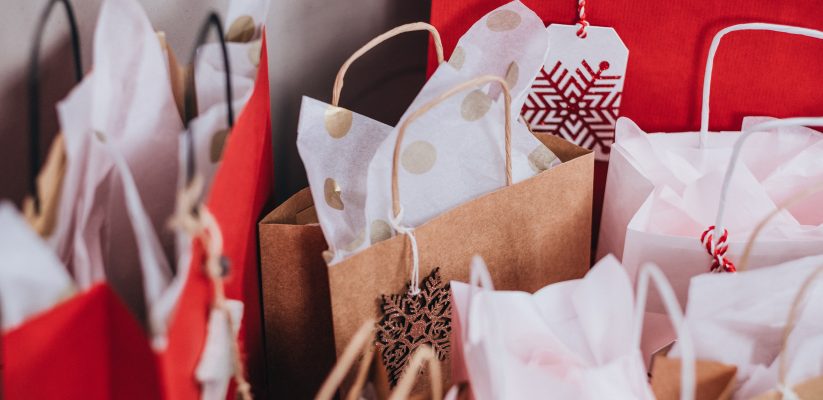 During the Christmas period, many students find themselves spending a lot more time shopping online to get their loved ones the gifts they want just in time for the festivities. Around this time of year, the amount of shopping taking place online reaches new levels. It is estimated that the value of online retail sales will be close to 30 billion during the 2022 Christmas period alone. With all this spending, students must make smart decisions to stay secure from the threat of cyber-crime.
As some of us rush to make last-minute purchases, cyber criminals see this as their early Christmas present as they can bait online shoppers with deals that are too good to be true. With the countdown to the festive period closing, in this article, I have listed a few of my top tips to keep you cyber-safe this Christmas.
1) Ensure your accounts are secure
When you are shopping, make sure that all your accounts have two-factor authentication (2FA) enabled wherever possible. This acts as an added layer of security to ensure that fraudsters cannot gain easy access to your online shopping profiles.
2) Pay attention to fraudulent text messages and emails
As many of us are expecting packages to be delivered scammers set up tricky delivery scams through email and text messages. If you are sent an 'urgent' message claiming to be about a potential parcel of yours and something feels odd do not interact with it. A key tip is to look at the name or email address of the sender, as typically delivery companies do not send messages from phone numbers but will have their organisation's name to prove their identity.
3) Beware of social media deals
Anyone can make an account on Twitter, Facebook, and Instagram and start to drive traffic toward scams, if you see a deal that is too good to be true, it most likely is not real. Ensure that when buying through social media the seller is reputable and the product is of genuine quality.
4) Keep your devices updated
When shopping online, ensure your machine is fully up to date and is running with the latest version of available software. Updates provide your hardware with new features and bug fixes to help deal with existing vulnerabilities from being exploited by hackers. If you keep your machine up to date, you are not leaving your system exposed to potential cyber threats.
5) Shop at trusted retailers
It is good practice to make purchases with well-known retailers who have legitimate websites that sell genuine products. If you want to make purchases from websites you have not used before, do thorough research and check their product reviews to see whether they are trusted by other consumers before you buy anything.
6) Ensure the website is secured
The first thing you should do when you have accessed a website is to ensure that it has two key features. First look beside the URL and there should be a lock icon, this means that the connection between your device's browser and the website is secure and the domain matches. The second thing to look at is the website's URL at the top of the page, it should start with "HTTPS" as opposed to just "HTTP". The 's' signifies that the website is secure as it's encrypting your data and usage from your computer's browsers. If you are using a website and it does not check these two boxes think twice about entering any sensitive information.
7) Only provide the necessary details online
If you are looking to buy a gift from a website that you have never used and don't intend to return to, it is recommended to use features such as guest check out which companies like JD offer. This can allow you to only provide certain bits of information to the website which can limit the damage caused by hackers if a breach would occur. It is always best practice to provide the minimum amount of information required to ensure only a small amount of your data is stored on the web.
Written by Dylan Johal, a third year Business Information Systems BSc student at Westminster.