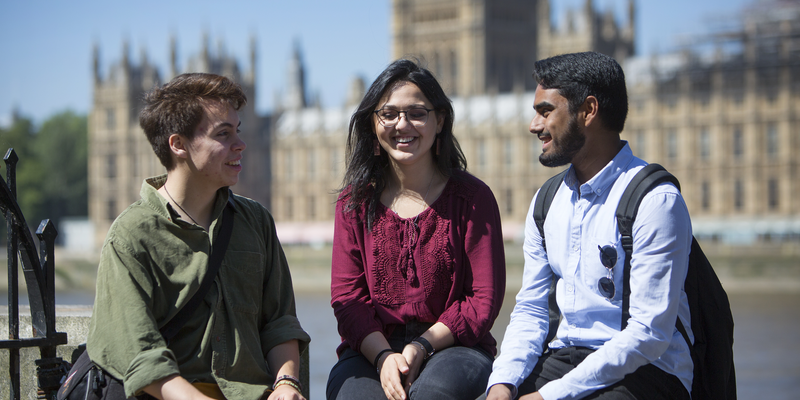 If you are considering studying one of our computer science and engineering courses, we're excited for you to start your journey with us. We want to make your transition to student life as easy as possible, so in this article, we've outlined some of the key facts about us.
Our location – right in the heart of London
Our School of Computer Science and Engineering is based in central London, just steps away from some of the most stunning buildings, museums, cafes and restaurants. Our fantastic location means that you will have plenty of opportunities to get the most out of the city life while studying with us.
Our outstanding facilities are designed to meet your needs
We have carried out three million pounds of investment over the last couple of years in our facilities to provide our students with the best possible environment to support their learning. These include specialist laboratories, smart computer systems and some of the latest technology solutions to ensure students have access to all the necessary tools they need to kick start their careers.
Dedicated workstations
We have 31 specialist labs for teaching and learning set-ups in different layouts to cater for a variety of learning styles. Additionally, we have 682 dedicated workstations available for our students to use at any one time. These include 63 high-powered iMacs in 3 labs for iOS and Mac development, 73 high-spec machines with the latest NVIDIA GPUSs for games development, graphic and design work as well as Machine Learning workloads.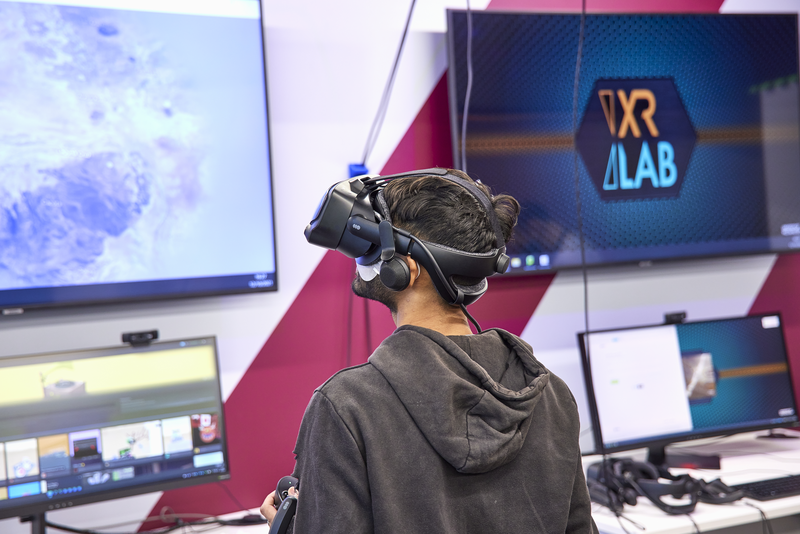 Here are some of our facilities in more detail:
XR Lab
The XR Lab has helped transform the experience of Computer Science and Engineering students at the University. Operating across two sites in central London, the Lab allows students to integrate augmented and virtual reality into their work. These devices can be booked by our students for modular, extracurricular, or final year project work. 
The space provides flexible and informal working spaces for students outside of the normal computer science classrooms. The Lab is also known for hosting exciting collaborations between students, lecturers, researchers, schools, and departments for research projects and industry collaboration.
Some of the many successful collaborative projects from the past 18 months include:
Visualisations of new physical and digital spaces

Psychology department VR experiments

UOW active travel academy cycling safety simulator

Blood Rush – student group name development

Meta campus 360 digital twin and virtual tour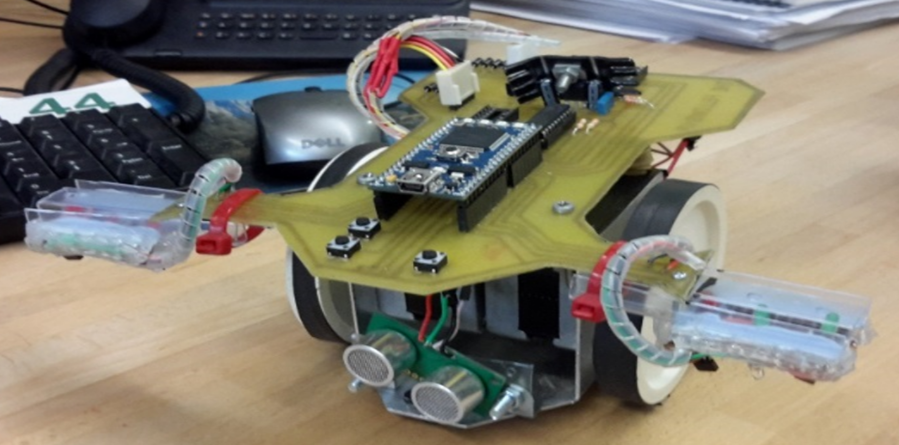 The Robotics Lab
Our newly refurbished 20-seater hardware lab for robotic project modules and final year projects is another popular space for students. The space offers a dedicated bench equipment area per seat, which includes a power supply, scopes,  signal generators, PC and other equipment essential for implementing modern electronic systems.
As most of our Computer Science and Engineering courses are structured around practical hands-on projects, the vast majority of our group work activities and electronic system designs take place in here.
Some of the many exciting projects students get to work on in the Robotics Lab include:
Building real-time filters (building and testing a hardware solution using micro-controllers)
Writing software to read a sensory input, digitally process the information and then control actuators. 
Building a fully autonomous maze solving robot
Developing and writing code to implement smart algorithms that allow the robot to learn and solve its environment
Building and testing unique state of the art solutions for the final year project such as a crowd based garbage collection robot, a self balancing  robot,  a suggestion based motion control system, collaborative robots, a motion tracking system or an IP mapped display.
If you have any questions about our facilities or would like to know more about our Computer Science and Engineering courses, don't hesitate to contact our Course Enquiries Team: course-enquiries@westminster.ac.uk.