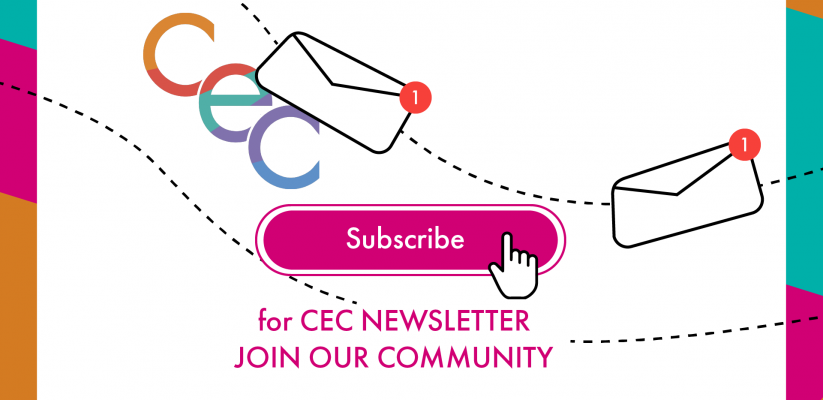 The Creative Enterprise Centre (CEC) is an enterprise and entrepreneurship hub that delivers a dynamic award-winning programme of events, workshops, competitions, and one-to-one guidance which are all accessed through the Westminster Student Enterprise Journey.
The programme is for all students and recent graduates whatever your personal ambition, whether it is developing your own start-up, working professionally as a freelancer, or developing skills than enable you to lead and stand-out in a professional career.
The CEC Highlights Newsletter
Subscribe to CEC's mailing list to stay on top of the latest: work experience opportunities, business advice and support, skills development workshops, networking events, industry highlights and more. Subscribe to the CEC Highlights Newsletter.
Talent Hub App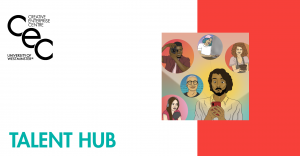 Launched by the Creative Enterprise Centre in 2020, the Talent Hub App connects employers and businesses with the University's student and graduate talent. Use the app to find, connect, and work with employers on paid work opportunities. Showcase your work by building a profile, collaborate with peers and access online masterclasses. If you're an entrepreneur, advertise your start-up to possible industry partners and investors. Create your profile now, apply for vacancies and list opportunities for collaboration.
Join University of Westminster's Venture Accelerator Demo Day, Tuesday 13 July, 5pm – 7pm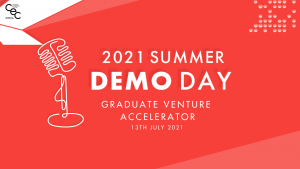 Join us for the 2021 GVA Demo Day, an informal, informative, and celebratory event where six businesses incubated by the Graduate Venture Accelerator programme will showcase their businesses, pitch, and compete for £5000 in funding supported by Santander Universities UK.
The event will take place online, with each start-up pitching for 5 minutes followed by 5 minutes of Q&A with the judge's panel. The judges will select and award the winners: 1st Place – £3500 and 2nd Place – £1500.
This event offers an opportunity to unwind, network and meet the businesses on the GVA programme, all of them founded by the University of Westminster graduates and alumni. Book your place.
Latest posts by Jenny Stubberfield (see all)