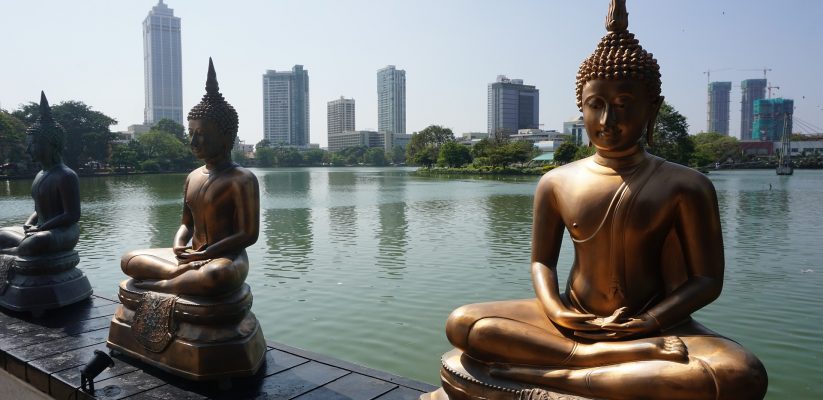 Sri Lanka is a beautiful island in the heart of the Indian Ocean, which is especially known for its tourism and rich multicultural landscape. 
What might be less known, is that Sri Lanka is also home to the Informatics Institute of Technology (IIT), which has been delivering Computing and Business undergraduate and postgraduate degrees in collaboration with the University of Westminster since 2005.
Westminster and IIT share a strong partnership, with regular collaboration across teaching and research. In 2018, Dr Peter Bonfield, Vice-Chancellor and President of the University of Westminster, signed a new partnership agreement with the institution, and in February, our Westminster Working Cultures: Professional programme will be collaborating on a virtual event with our Sri Lankan alumni from both institutions to support students and graduates in navigating the local job market.
Here, we meet the Dean of IIT, Naomi Krishnarajah who tells us about the campus and the culture, and shares how IIT has adjusted to life during the pandemic.
First, can you tell us a bit about Sri Lankan culture?
Sri Lanka is an attractive tourist destination with sunny, sandy beaches, breath-taking waterfalls, captivating animal and bird sanctuaries, and many picturesque places to visit. It is a multi-ethnic island with a rich culture and people from four main religions – Buddhism, Hinduism, Christianity and Islam. The people of Sri Lanka possess a warm and friendly nature, and an eagerness to help others. Sri Lankan cuisine is known the world over for its particular combinations of herbs, spices, fish, meats, vegetables, types of rice, and fruits.
Can you tell us about IIT?
IIT has been a pioneer in offering British higher education in Sri Lanka and celebrates its 30th anniversary this year. It is situated in Colombo, the capital city which is on the west coast of the island. We currently have over 2,500 students following University of Westminster programmes. All of our courses include a 12-month industry placement between second and fourth year, giving our students a great opportunity to learn practical workplace skills that enhance their education experience and employability prospects.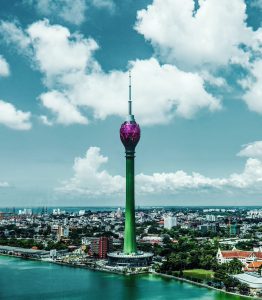 How did the COVID-19 outbreak affect your teaching?
As many of us have experienced, a sudden outbreak of the COVID-19 pandemic in Sri Lanka imposed a total lockdown in March 2020. IIT had to make a quick decision to ensure that education of students was not hampered. Without much warning, the faculty had to halt lectures mid-semester and switch from familiar face-to-face teaching to a new paradigm of online teaching. This sudden change allowed for a re-evaluation of previously unquestioned teaching practices. Faculty members expressed significant interest in making classes more interactive and engaging by adopting new techniques. Such quick, decisive moves facilitated students to complete their academic year on time and progress to their next stage.
Can you share a highlight of the past academic year?
Cutting Edge, an annual exhibition organised by IIT, showcases innovative solutions by our students that are aimed at solving modern-day IT and business problems.
Due to the global pandemic, we ran our first ever virtual Cutting Edge. As anticipated, the exhibition was of a high standard displaying 93 projects which were researched and developed by students under the guidance of their lecturers. A variety of competitions took place. The event was streamed live via iFM, a radio station launched by students of IIT. There were many obstacles along the way as the event was the first of its kind. However, the faculty and students mitigated them effectively, reflecting their determination, character, and ability to adapt to difficult situations. Amidst all this, IIT students continued to publish research papers and win international and national competitions.
How are you moving forward this academic year in the midst of the ongoing pandemic?
The September 2020 intake have started and are progressing well, following their respective degree programmes online. Further, interviews and selection exams for the January 2021 intake are on course while over 95 per cent of third year students have been successfully placed in industry.
Meanwhile, despite the challenges of the pandemic, we have continued to host engaging events for our alumni and students. In November, a new series of bi-monthly webinars called, 'Wanna Know About?' was launched covering academic and professional development topics. The webinars are organized and hosted by the IIT Alumni Relations Office.
The Students' Union then organized a virtual musical event titled 'Open Mic Night 2020' in December. The event was open to students from all levels – some sang and played their instruments, while others used a music track. Overall, it was an exciting and entertaining night that displayed the hidden talents of IITians. The audience engagement was high and it was clear that they enjoyed every minute of the evening.
The IIT choir, 'Vocal Impact' also organized virtual 'Christmas Canticles' to mark the Christmas season. The choristers presented a marvellous rendition of Christmas carols, and methodically organized and managed the event despite their tight academic schedules. Although they were unable to meet each other face to face, they worked remotely to put together an outstanding event.
Is there an alumni network for IIT graduates?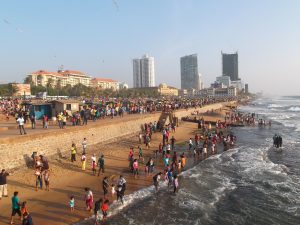 IIT has an active Alumni Association who work to keep alumni connected to IIT and each other, and to support the students who will follow as future IIT graduates. The IIT Alumni Association AGM was held on 3 December 2020 where Mr. Prathieshna Vekneswaran was installed as the new President. He plans to build upon the projects and initiatives set by the former President and bring news ideas such as upgrading the social networking capabilities amongst the alumni community.
IIT and the University of Westminster take great pride in their alumni who have made significant contributions in numerous ways to the success stories of today and yesteryears.
On behalf of IIT, I wish all alumni a bright, healthy and prosperous New Year 2021.
Latest posts by Jenny Stubberfield (see all)