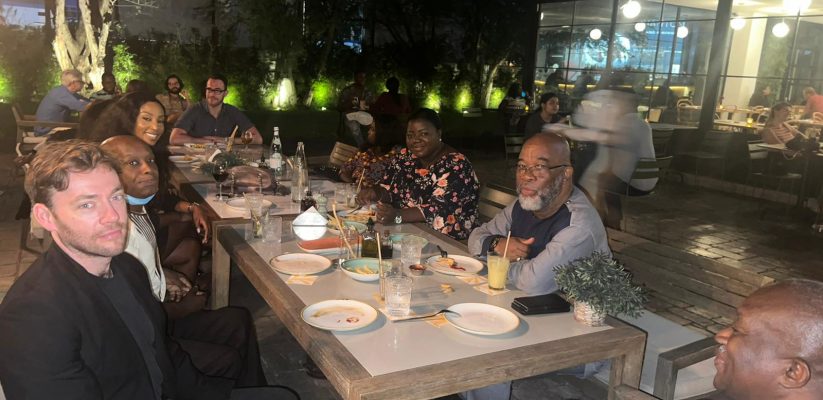 On 23 March our Ghana alumni chapter had their first in person event as a group in Accra.
The event was organised and hosted by one of Alumni Ambassadors for Ghana, Edma Lawer and Martyn Davies from our International Recruitment team, who was in Accra for student recruitment and partnership building purposes.
The get together was an amazing success, with eight Accra-based alumni able to attend, rekindle memories of their time at Westminster and share their experiences with each other.
A big thank you to every one who was able to attend!
To find out more about our Alumni Ambassadors, visit our international alumni webpage.
Latest posts by Jenny Stubberfield (see all)