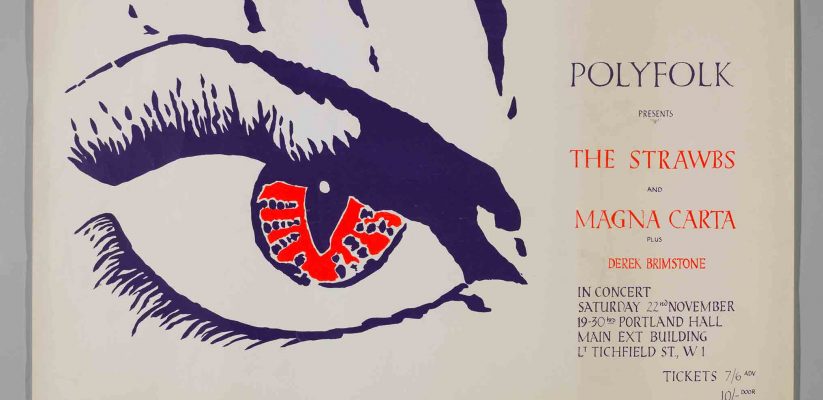 As an alumnus of Westminster or PCL, you will have many happy memories of your days with us as a student. But do you also have something more concrete, that could feed into current University projects?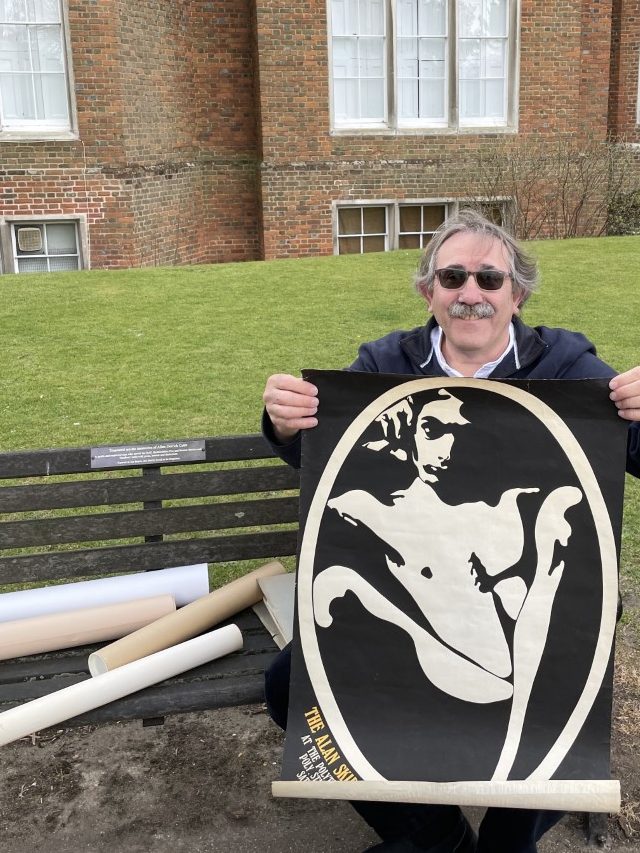 Did you make an illicit recording of Jimmy Hendrix or The Stones Roses when they played the University? Kept hold of a poster or ticket stub or other ephemera? Have a Westwood Destroy t-shirt you no longer wear? Gig posters, ticket stubs, photographs or other memorabilia from your time as a student could be extremely useful and insightful to current projects at Westminster.
For example, as part of the Disrupting the Everyday project, Matt Morrison and Guy Osborn have hosted a series of 'ghost gigs'. These tap into the impressive musical history of the University; playing live performances recorded at the University, in the room they originally took place, on the anniversary of the day of the original concert.
Successful events have included ghost gigs based on New Order, Fleetwood Mac and Redskins, amongst others. Following one event, we were contacted by a former Engineering student, Dusty Pulver, who had a whole treasure trove of recordings he had made of artists performing at Polyfolk events in the late 1960s and early 1970s.
Dusty's donations are now logged in our University Archives, and have provided the basis for further ghost gigs, including Donovan and Ralph McTell.
In another instance, alumnus Nigel Molden (Sociology BSc, 1970) shared his personal collection of original posters, tickets and contracts that were used to promote famous acts performing at PCL in the 1960s and 70s. These can now be viewed in the University's Archive.
---
Let us know what you find
It may be that you have an item which would be of great interest to different research or projects at the University.
Music at the University
Did you attend concerts at the University? Did you grab a poster, keep a ticket or take a photo? If so, Guy Osborn and Matt Morrison would love to hear from you.
Email: g.osborn@westminster.ac.uk
Westminster Archive
The Archive is particularly interested in the PCL period (1970-1992) as this is currently under-represented in the archive holdings. Material could include any photographs or leaflets, and other advertising material for courses and social activities at PCL.
Email: archive@westminster.ac.uk if you find anything.
The Archive is also always happy to hear about an individual's memories of studying at the institution. So if you are interested in sharing that with the Archive Team, drop them an email and they will send you a written questionnaire to complete.
Westminster Menswear Archive:
The Westminster Menswear Archive is extremely grateful to the companies and individuals who have donated important objects to the collection.
The archive is obliged to make sure they have the resources to store and care for each item appropriately, therefore, it is not always possible for them to accept donations of objects. They may, however, be able to suggest an alternative recipient, so please do contact the Menswear Archive if you find something you would like to donate.
For more information about donating an object, contact Dr Danielle Sprecher via mensweararchive@westminster.ac.uk
Latest posts by Jenny Stubberfield (see all)