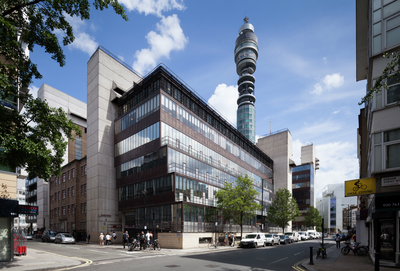 Since graduating from the School of Architecture and the Built Environment with a Diploma in Urban Estate Management in 1976, University of Westminster alumnus Simon Stone has had over 40 years of continuous experience in property management. Now a Director at Metrus, a property management advisory with managed assets worth over £4bn, Simon's portfolio and industry experience have expanded and advanced with the London landscape around him.
In addition to his professional accomplishments, Simon dedicates time to volunteer as part of our mentoring programme. For four years he has supported Westminster students by sharing advice, insights and opportunities with his mentees. I met with Simon to find out more about his impressive career, and hear about his rewarding experiences as a mentor.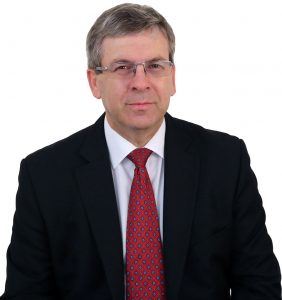 Due to your profession, you have been deeply involved with the London landscape for many years. In your opinion, what is the biggest difference between the city now and during the time you were studying?
The pace of the improvement of technology. It has caused a ripple effect on several parts of the built environment. In fact, one of my fist jobs straight after university was with a company who were said to have one of the first computers in an office in London. The computer was as big as this room, and it was binary! I mean, it is just ridiculous how primitive it was by today's standard. But then we thought we were the bee's knees because it was so revolutionary.
What advice would you offer a graduate who is unsure about what to do as a future career?
I think that you should have some idea of what interests you and what fascinates you, and I think you should take away the monetary aspects of the decision-making process. In team sport some people are naturally captains, and some are more relaxed and would rather be led. So, are you a team player? Are you innovative? Are you good at problem solving? These are the types of questions to explore yourself and find out what interests and motivates you. If you have some ideas you should research and speak to people, maybe try holiday jobs to see if you like a certain work environment: an office, the outdoors. But don't necessarily expect to get it right on day one.
What have you found the most rewarding aspect of volunteering in our mentoring scheme?                       I find it an honour and a privilege to help younger people follow their dreams. I really do. I think that education is the key to our entire future. You don't have to get your fingers burned to know not to put your hand in an oven – it's one of these things where if you can pass on experiences and help people, that's part of the privileges of… I was going to use the word "success". But you know, I've been qualified over 40 years, and I've loved my career, and therefore if I can pass on any of that enthusiasm and help point people in the right direction, I find it pleasurable to do so.
Metrus has many iconic buildings in its portfolio; do you have a favourite building in London? 
I've got two. My first is the Cartier building on New Bond Street, because I think it's beautiful. The second building that I'm in love with is the Polo Ralph Lauren building, where I created the highest rent in Europe in a negotiation in 2016. It was a phenomenal negotiation by its complexity and by its result. Its iconic address is 1, New Bond Street, London, and that is world famous. I come back to a story of a famous watch, I think it's called Audemars Piguet, it's one of those famous designers and somebody once said, "you'll never own one of these; you're just a temporary custodian because the watch will last longer than you will'. The point is, it's a privilege to be involved even for just a short amount of time with these iconic buildings, it's more than just a job – it's part of our history.
What tips or advice would you give a mentee looking to get the most out of the mentoring scheme?
Ask questions! I love mentees being inquisitive. I never get embarrassed or shirty if they say they don't understand. I also think the role of a mentor is to assist and point the student in the right direction – it's never to do the work for them. It's to make sure they benefit and gain from each project or piece of coursework. I see the joy on students' faces when a lightbulb moment happens, and they say, "Yes, now I understand!"
Finally, is there anything you'd like to add?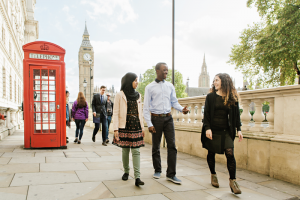 There's a word I haven't used throughout all the questions, and that is "charity". I believe it is our responsibility to help others less fortunate. I don't mean that in a pompous way; it should be with a good heart.
I am very proud of what the University has created and is creating. London is a great city and the University of Westminster by its name is ideally located at the centre of everything. I think it has a great opportunity to be right at the forefront of our future development and prosperity, and I'm delighted that the University's mood is now to spread the word.
Are you interested in contributing to our award-winning mentoring scheme? We would love to hear from you! Please visit the webpage to find out more. Or if you're a student looking to participate in the scheme, visit the careers and development page here.
Latest posts by Jenny Stubberfield (see all)