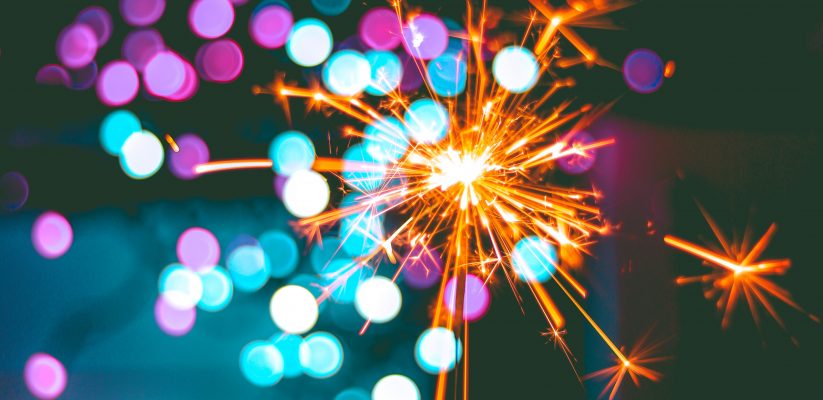 The Future Ready Mentoring Team have announced the winners of the Mentor of the Year Awards 2021/22.
It is that time of the year again where Future Ready Mentoring recognises mentees and mentors that have made an outstanding contribution and commitment to their mentoring relationships over the past six months. This year we received over 30 outstanding nominations for the Mentor of the Year Awards, and it was an extremely difficult decision to select this year's winners, however these are the nominations that particularly stood out…
The Alumni Mentor of the Year has been awarded to Natalija Marcinska, AI News Product Manager at Bloomberg, and Kim Travers, HR Manager for Transport of London. Both mentors have given their mentees extraordinary support, going above and beyond to help their mentees progress professionally and personally. Oluwabusola Oluwafunbi Bamisaiye, Kim's mentee, has described her mentor as "warm and approachable, selfless and amazing. Taking out time from her busy schedule to mentor and share knowledge to others is indeed a trait everyone should emulate."
To recognise the exception guidance offered by our external supporters of the University, Gabriella Ferenczi, German and Hungarian Language Coach, Author, Founder of ProLingua Global and Host and Organiser of Language Professionals' Networking Event, and Anna Bridbury, Graduate Surveyor at Savills have been awarded the Non-Alumni Mentor of the Year Award. Anna's mentee, Dabarechi Nwagu, said: "I found the advice and feedback that Anna gave me during the interview preparations to be extremely useful and I believe that the interview practice sessions definitely helped to build my confidence, enhance my communications skills and equip me for the job interview process."
The Outstanding Newcomer Mentor of the Year Award, which recognises the admirable efforts of mentors who have joined our programme as mentors for the first time in 2021/22, has been awarded to Pat Tissington, Academic Director of Employability and Skills at the University of Warwick, and Emilia Pohjaranta, Production Manager at Starstruck. Both mentors have been recognised for their outstanding willingness to go above and beyond by offering valuable advice and an insight into the working world. Michaela Wyllie, Pat's mentee, had this to say: "From advice on working culture to diversifying my interests and ventures, Pat has been pivotal in shifting my perceptions of further education and employment and I can now say that I feel more confident in myself to handle any future endeavours I may pursue."
Our final mentor winner, Joyce Sarpong, has been awarded the Outstanding Supporter Mentor of the Year Award. Joyce, who is the Founder and Managing Director of Africa Oracle and also a lecturer at the University of Westminster, has not only mentored Arash Roshan on the Career Mentoring Programme but also supported as a mentor on our Group Mentoring pilots. Arash says this about his mentor: "Throughout the mentoring programme, Joyce has always been supportive and motivating. Thanks to this mentoring relationship, I have become much more confident in my networking, interview and communication skills."
---
Get involved with Future Ready Mentoring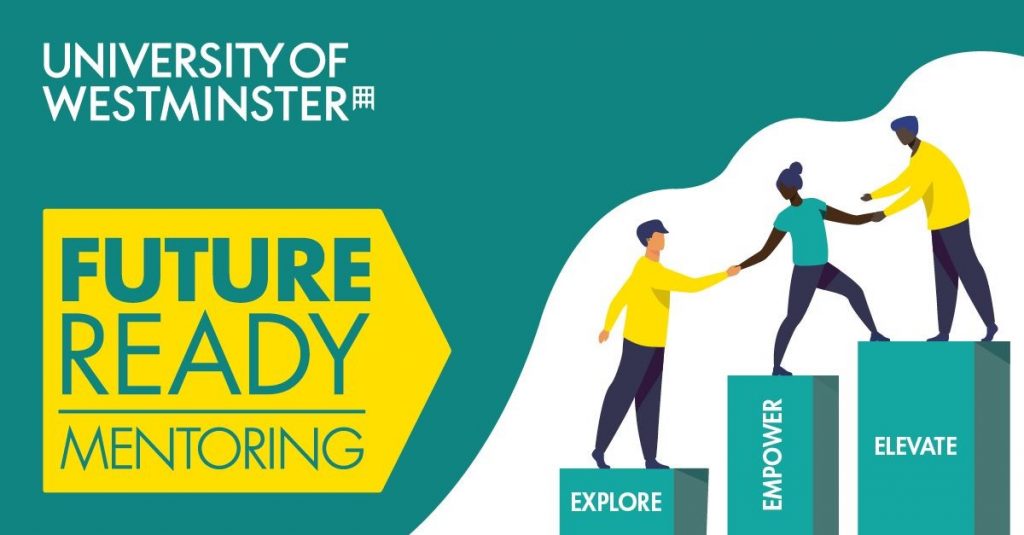 Future Ready Mentoring at the University of Westminster aims to connect students and recent graduates with an industry professional to enhance their employability through long or short-term career mentoring. Through mentoring, students can benefit from gaining an insight into the working world and an understanding of the vast career options they have after they graduate.
With the demand for mentoring increasing over the years, we have recently successfully piloted group mentoring for which we have ambitious plans for the next academic year. This innovative way of helping students allows us to bring mentoring into the classroom and it gives mentees the opportunity to learn from the mentor's experiences as well as help supplement what they are learning as part of their course.
We would also like to take this opportunity to thank all our mentors who participated in the group mentoring pilot 2021/22 and for those who are interested in finding out more about our new branch of mentoring activity, please read our highlights from the pilots here.
Future Ready Mentoring are always looking for new mentors from different professional backgrounds. We offer flexible mentoring, whereby a mentor has the option to choose the style of mentoring in which they would like to participate in and what period of the academic year they would like to mentor.
Cycle 1 of the Career Mentoring Programme is soon approaching, and more and more mentors are required! Therefore, if you would like to find out more about joining Future Ready Mentoring, please visit our page on the University of Westminster website or sign up to join our mentoring community here.
Latest posts by Jenny Stubberfield (see all)