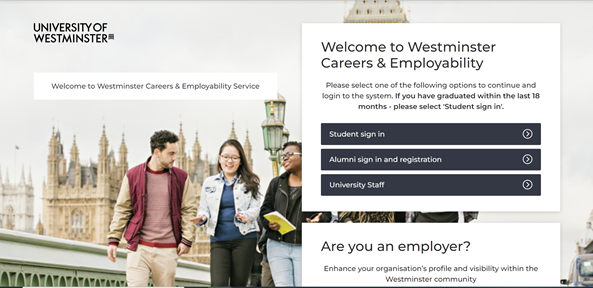 A new Engage platform, for all careers, employability and enterprise resources, has just been launched to improve user experience and enhance services.
This site is the new place for you to access job opportunities, develop your skills, book to attend appointments and events to support and enhance your career, and access a huge range of careers resources.
How to access the new site
As a recent graduate, you will need to register for a new account to access the new site.
Bookmark the page now so you do not forget.
There will be a delay of up to three days whilst your account is verified and you will then receive an email to activate it.
If you have any queries about accessing the new platform, please contact us via careers@westminster.ac.uk.
Latest posts by Jenny Stubberfield (see all)