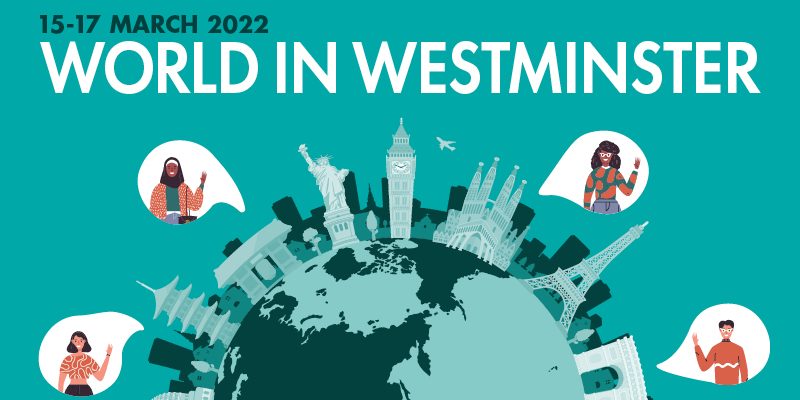 The World in Westminster festival will spotlight the many ways in which Westminster is connected to the global community, and celebrate our place within the global city of London.
​​​​​​​Our University is one of the most diverse, inclusive and international Higher Education Institutions in the UK, with colleagues, students and alumni from a huge range of communities, cultures and countries. We are a university fully committed to equality, diversity and inclusion and to global engagement.
World in Westminster will be a celebratory, global festival, with a host of activities and events on offer. It will run across three days, from Tuesday 15 until Thursday 17 March across our Marylebone campus, Regent Street campus and online.
Come along, collaborate, continue conversations and celebrate the inclusive, global landscape of the University!
Look out for further information
More information on the festival programme, events and booking details will be available soon. Keep a look out across our social media channels for updates over the coming weeks.
Latest posts by Jenny Stubberfield (see all)