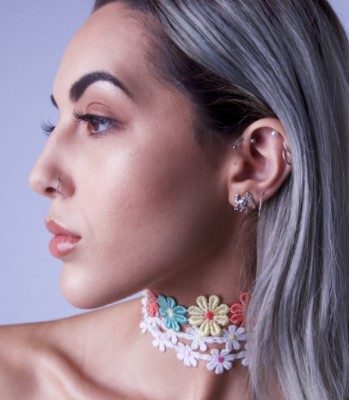 Anna Cornish, BA Photography, 2018
Thanks to The 125 Fund I was able to invest in a high quality camera lens, helping me to continue my dream of being a photographer. Quite literally this lens will be the backbone to my future career and I cannot thank all the donors enough. I am beyond grateful for this opportunity and I will not fail to disappoint you with your investment in me. It means so much to me and I am sure I can speak for all of the other beneficiaries when I say it's amazing that there are people like yourselves who are helping young creatives achieve their dreams.
When I started University I was unsure if the experience would be worth it because of the amount of debt I would be in afterwards and because I was aware of how competitive it is for jobs once we graduate. I had to work part-time throughout my course to help pay for my rent, bills and general expenditures.
Since investing in a new lens I have already been offered a couple of freelance jobs which has meant I have been adding to my portfolio. I have also been shortlisted for a very exciting job to potentially be one of three shooting for an independent label at the London Fashion Week.
This award has been extremely motivating and I know it will help my career path in becoming the successful photographer I have been working towards. I cannot thank the generous donors enough.
We are thrilled to be running another telephone campaign this November. To celebrate, we are sharing with you The 125 Fund Stories, a selection of testimonials from the grateful beneficiaries of your generous donations. For more information, please visit: westminster.ac.uk/about-us/support-us/the-telephone-campaign
Latest posts by Jenny Stubberfield (see all)