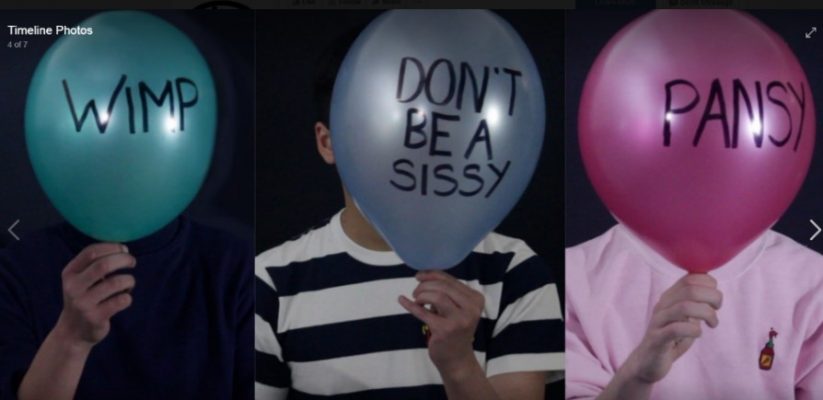 Charlotte Fletcher, Digital Media and Communications, 2018
I received funding for an online campaign, which aims to raise awareness of the high suicide rate among men. The grant helped fund research groups, campaign materials and a URL.
The online campaign is called Burst the Bravado and during the focus groups we asked participants to write things that they hear which discourage them from speaking about their thoughts and feelings. Participants wrote their thoughts on balloons, which were then popped in front of their face revealing the individual behind the phrase and highlighting that such words can be damaging.
Receiving a grant from The 125 Fund meant that I could put my all into this project, raise more awareness and get more participants. I have also been able to use the project in online portfolios when applying for jobs. The project has given me additional experience and something to show alongside my university degree. Although it's amateur experience, I still can talk about it and talk about the project in interviews too.
I wouldn't have been able to fund the project without this support – so thank you.  www.burstthebravado.com
We are thrilled to be running another telephone campaign this November. To celebrate, we are sharing with you The 125 Fund Stories, a selection of testimonials from the grateful beneficiaries of your generous donations. For more information, please visit: westminster.ac.uk/about-us/support-us/the-telephone-campaign
Latest posts by Jenny Stubberfield (see all)