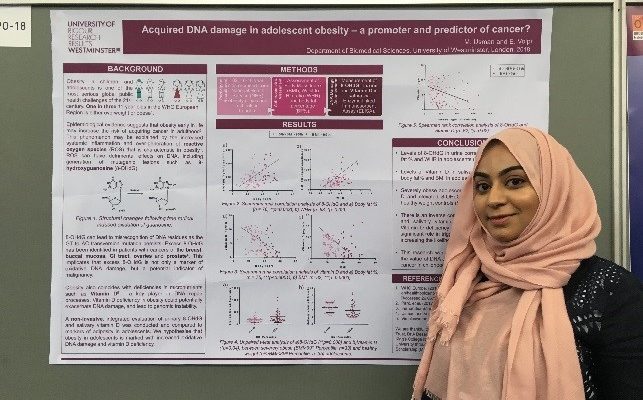 Moonisah Usman, PhD Biomedical Sciences, 2019
My PhD project is about a disorder that affects over a third of the childhood population in the UK – obesity. Over the last three years I have worked immensely hard by collaborating with two NHS hospitals to uncover the potential cancerous effects of increased body fat in children. This year, I finally established a range of significant, compelling findings that I was able to disseminate on an international level at the prestigious 25th Biennial Congress of the European Association for Cancer Research: thanks to funding from The 125 Fund.
I was absolutely ecstatic when I found out I had received the funds. I was extremely excited that a financial barrier had been lifted and I could go abroad and network with leading researchers in my field.  I do not come from a privileged background and so the funds really meant a lot to me – my parents were extremely proud as well.
My research has benefitted hugely from the exposure at the conference. My abstract was published in an open access journal and I have been able to share this work with our collaborators – strengthening our ties and considering what we could investigate next.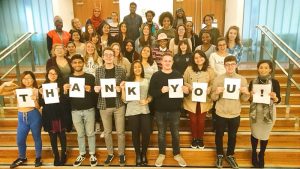 We are thrilled to be running another telephone campaign this November. To celebrate, we are sharing with you The 125 Fund Stories, a selection of testimonials from the grateful beneficiaries of your generous donations. For more information, please visit: westminster.ac.uk/about-us/support-us/the-telephone-campaign
Latest posts by Jenny Stubberfield (see all)