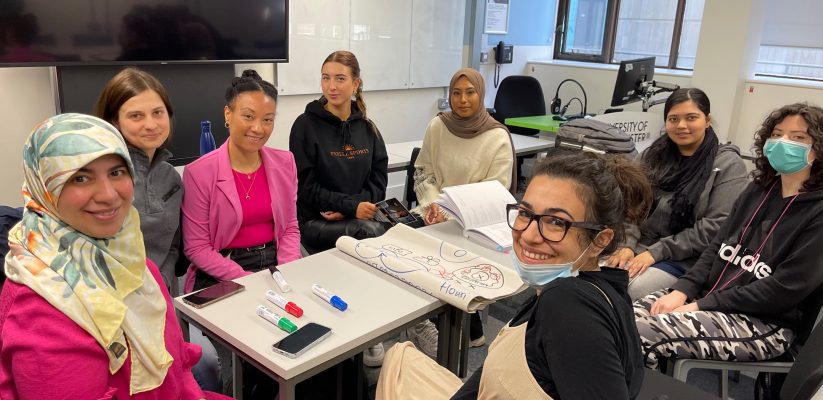 The University has piloted group mentoring as part of the new branch of its Future Ready Mentoring programmes.
Future Ready Mentoring at Westminster offers students and recent graduates the opportunity to learn from industry professionals and enhance their employability through long or short-term career mentoring. Through mentoring, students can benefit from gaining an insight into the working world and a better understanding of the vast career options they have after they graduate.
With the student demand for mentoring growing extensively over the recent years, the Mentoring Team have been looking for innovative ways to expand their services and support hundreds of more students at the University of Westminster.
This year the team have piloted group mentoring as a way of bringing mentoring into the classroom, giving students an opportunity to connect with a professional mentor to learn from their experiences and help supplement what they are learning as part of their degree.
In contrast to the other branches of Future Ready Mentoring, group mentoring is subject specific, and it is integrated into students' timetabled teaching, with mentoring sessions taking place in person during the semester.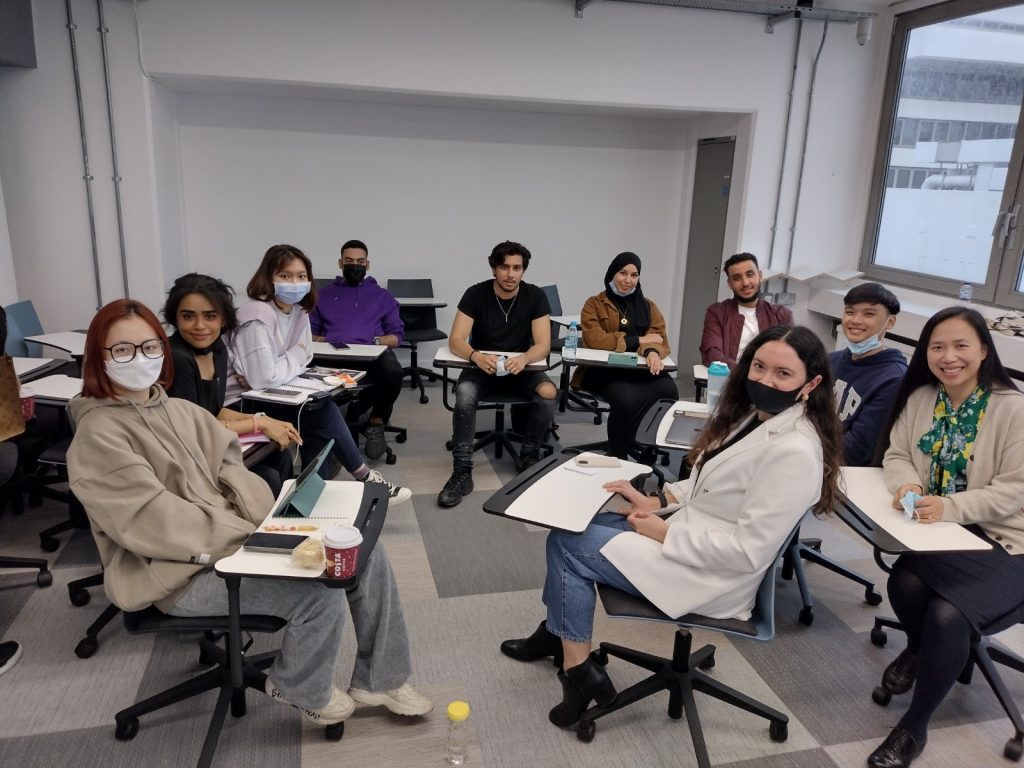 Group Mentoring was piloted in four areas across the university, supporting students taking the following modules:
L6 (final year) students from the School of Management and Marketing in the Employability and Leadership module
L6 students from the School of Computer Science and Engineering in the Information Driven Entrepreneurship & Enterprise module
L6 Psychology and Counselling students on Mindfulness in Psychotherapeutic Practice module
MBA students on the Entrepreneurial Mindset module
During the 12 weeks of teaching, a total of three group mentoring sessions took place, each lasting an hour long. The sessions were all tailored to supplement content that students would cover as part of the module, with a particular focus on applying knowledge in practical settings. The themes around each session were designed beforehand and included topics such as, understanding who you are, overcoming challenges or barriers in our lives and building resilience and self-care. Elements of these group mentoring sessions were also linked to assessments where students were asked to reflect on their experience.
As part of their group work assessment, students on the Information Driven Entrepreneurship & Enterprise module were given the opportunity to develop a plan for a viable online business concept, whether this was a product, service or solution or even a social media platform or a not-for-profit organisation. Mentors played a key role in supporting students with this project work and really helped them to think outside of the box to further develop their ideas.
One of our mentors supporting a project group, Maria Lain Valenzuela (WBS Exchange Programme, 2008) who is Founder and Director of language course business, Spanish for Executives, has been extremely impressed with students' efforts and participation in group mentoring. "My impression is that students are super committed. They are aware of the importance of this opportunity to be connected with professionals. The key advice I wanted to give them was to stay hungry and be curious about what every professional you meet on your path can bring. You never know who will inspire you. And of course, to work hard and don't expect immediate rewards."
One of the students in Maria's group, Vinujan, also spoke about their experience: "Maria gave suggestions throughout our project, and we discussed what would happen if we implemented them. She helped us to stay on track with our business idea. She also asked about our careers and suggested where the opportunities for us would be. This was really helpful and something that we will continue to put our thought into."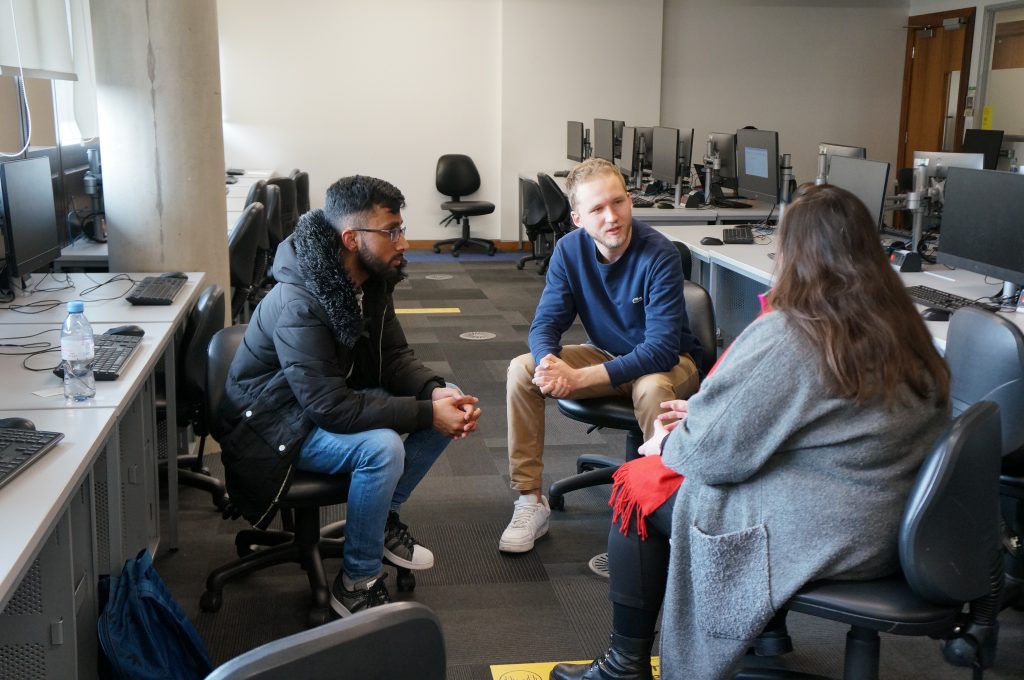 Overall, the pilots have been a great success with over 400 students attending at least one group mentoring session and over 50 mentors generously volunteering to support this new initiative. The Mentoring Team will be looking to expand this new branch of Future Ready Mentoring even further and hope to support 1200 students through group mentoring in the next academic year.
If you would be interested in getting involved with group mentoring, head over to our webpage to find out more about how you can join our mentoring community now.
Latest posts by Jenny Stubberfield (see all)