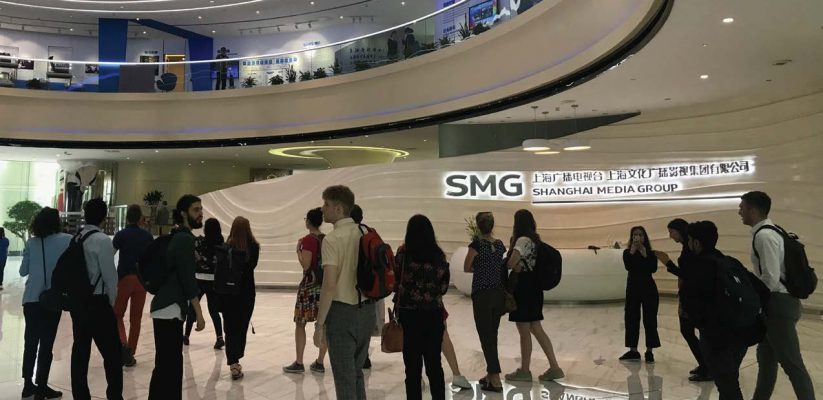 Our Westminster Working Cultures programme launched in 2017 and since then, we have taken over 170 students on life-changing journeys around the globe.
Through the programme, our students have explored Berlin, Dubai, Hong Kong, Mumbai, Shanghai and Washington D.C. They've learnt what it's like to live and work internationally, seen how business is conducted in other cultures and met with some of our inspirational alumni for insightful presentations, tours and networking.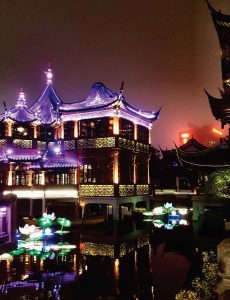 In April 2019, 14 students had the chance to experience Shanghai. Here, we've gathered some feedback on their personal highlights of the trip, and what impressions the experience has made on their student journey and future aspirations.
"Being an employable graduate in the working world means being able to show you have passion, drive and confidence for the field that you are working in. This trip has inspired me to open up more to taking risks and making calculated decisions that I otherwise wouldn't have made in the first place. I am more likely to work abroad now that this trip has concluded and I will be more prepared for it in terms of adapting to new cultures, new environments and expectations and going out in the working world with a better attitude and a better vision for myself."

"All the alumni inspired me with their integrity and hardworking attitude for the duration of the trip. The work that they put in after their experiences at Westminster and the hardships they told us about were presented in a true and honest manner. It encouraged me to persevere at what I do."

Emily Lim – Biomedical  Sciences
"Through the diverse workshop and meetings, this programme has brought me welcome exposure to the richness of multi-cultural and international experiences, opportunities and ways of thinking. I became more confident with presenting, talking in public in a foreign language, being professional and communicating effectively.

"Meeting with alumni was very rewarding, not only for the networks I have created, but for the experiences they shared with me. I feel very positive about what waits for me during my year abroad and the coming years. Before this programme, I didn't have any connection in China, by the end of it, I have made very good ones and secured two internships."

Alizee Le Fur
"By participating in this trip, I learnt how to stay interconnected in this global era. This will make me more appealing to employers after graduation. By having a deeper understanding of the cultural etiquette and boundaries, it will be easier for me to make connections and work together with professionals in China and other countries in the future.

"All presentations and discussions were a way of gaining knowledge and deeper understanding of how business environment in Shanghai differs from London. This experience has provided me with opportunities to broaden my professional network and has improved my team working, communication and presentation skills, which ultimately are some of the top things employers are looking for in their prospective graduates''

Liene Strode
"Travelling through Shanghai has allowed me to exercise key skills for the workplace such as decision making, effective communication and social awareness. It has given me the opportunity to treat myself as a responsible young adult who is fully independent.

"The company visits were very insightful, providing experience and wisdom from knowledgeable alumni in their respective careers. This not only gave information about the careers itself, but also what it takes to be successful in a competitive environment, in a global environment and in a Chinese environment.

"I will present this in my CV or in interviews by focusing on the increase in working culture awareness during my trip and through company visits, as well as the increase in maturity and responsibility gained overall from the experience of travelling to and within a foreign country."

Suhail Karim
Read more about the 2019 Working Cultures trip to Shanghai here, watch the YouTube video or find our more about the programme on our Westminster Working Cultures webpage.
Latest posts by Jenny Stubberfield (see all)