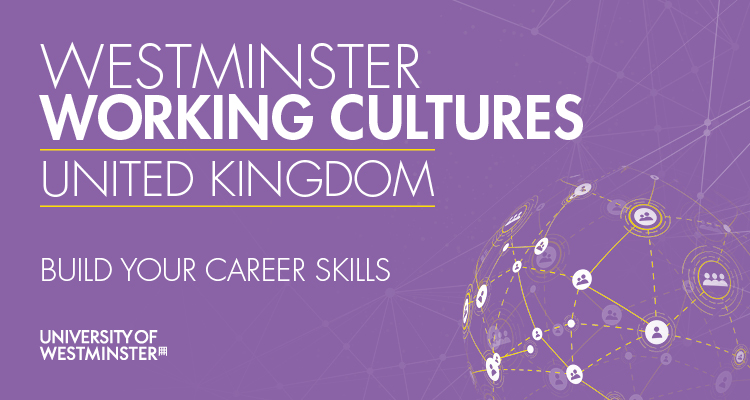 Gain a unique experience for your CV with Westminster Working Cultures (WWC) UK in 2022! Apply in January for a chance to be selected!
With virtual and in-person trips, including to London and a major UK city, undergraduate students will talk to successful Westminster alumni about the method behind their success and explore all the jobs and opportunities waiting for you in the UK, no matter what degree you do.
You can ask the professionals' guidance on all the career worries and concerns you have and discover their advice for excelling in interviews, planning your career, creating useful business connections, and more!
WWC UK focuses on empowering students from every background to reach their dreams and achieve their potential. Since 2020, over 340 students have benefitted from a WWC UK programme, meeting role models within their sector and others, alongside gaining positivity and enthusiasm for their future.
Amjad, one of our WWC UK participants, wrote…
"This programme developed my understanding on numerous aspects of my career that I will need for success, such as the confidence to make mistakes, being realistic, and taking any opportunities that come my way. I now realise that there are endless opportunities for graduates and current students, and the right connections to the right people may be the next step to my successful future, so I will definitely use the resources provided by WWC UK to further develop my learning and understanding. Again, I can't express how second-to-none this experience has been for me and I am so thankful to all the speakers for allowing me to take part and learn the world of careers!"

Two programmes are running in April 2022, a 3-day virtual programme and a 5-day blended programme.
3-day WWC UK virtual programme | Wednesday 20 April – Friday 22 April 2022
5-day WWC UK blended programme | Monday 25 April – Friday 29 April 2022
Confirmed speakers for the virtual sessions include:
Nicolas Squadrani, Executive Director at J.P. Morgan (Finance BSc, 2003)
Kait Borsay, Broadcast Journalist and Presenter (Journalism MA, 2016)
A panel of colleagues from Riot Games (developers and publishers of League of Legends)
How to get hired: top tips for recruitment success with Remy Foucher, University Relationship Manager, Santander Universities UK
Undergraduate students can apply from Monday 5 January to Thursday 30 January 2022, 23:59.
Find out more information here and apply here through our quick and easy application form!
Latest posts by Jenny Stubberfield (see all)